Class 12 is considered one of the most significant phases of the student's life, as it allows you to get into several good colleges and several different courses to choose from.
You need to understand that your 12th board score is not considered for CLAT; however, there are many other places where the 12th board score matters a lot. So, it would help if you gave equal importance to both the exams.
Commonly, most of you feel hectic while preparing for the board exams and the law entrance exam simultaneously, but following a proper study plan and preparation strategy will help you manage both the exams.
Our experts at Legal Edge (a pioneer in providing the best online guidance for law entrance exams) curated some best tips in this post to help you better understand how to manage boards and CLAT Preparation.
What is the Strategy to Manage Board and CLAT Studies Together?
You can taste the success in both CLAT and board exams if you are good at time management. It would help to score better if you were consistent throughout your preparation.
Some topics are common in the law entrance exam syllabus and the board examination syllabus. You can hit two targets with one arrow by excelling in these familiar topics.
Also, strictly following the well-structured study plan for CLAT and board exams plays a vital role in qualifying for both the exams.
Board exams must be your priority, and you should work on your vocabulary during your board exam preparation. And, do this till board exams are over.
After completing your board exams, you will be left with roughly a month to prepare for the Common Law Admission Test. So, utilize this entire month to enhance your preparation levels for CLAT.
Start Early!
Most of you are not fortunate to know about your goals while in school, while a few plan it early! If you have set your goal to get admission to one of the top NLUs like NALSAR NLSIU, you must start early!
It is advised to start your preparation at least six months well in advance so that you cover the entire syllabus for both CLAT and board exams.
And at the same time, you will get time for revision and practicing

Previous Year's Questions Papers for CLAT

.

Generally, you will have one month for CLAT preparation after completing your board exams. Hence, it would help if you planned your CLAT preparation well not to hamper your board preparation.
Download FREE Study Materials for CLAT 2023 by LegalEdge
The first board exam will be conducted in November, while the second will be in March. You can prepare for the CLAT exam every 15 days in this period.
Here is a simple study plan which you can follow for enhancing your CLAT preparation.
120-180 minutes for core Critical Reasoning preparation.
120-180 minutes for core Data Interpretation preparation.
60-90 minutes for Reading Comprehension and 60-90 minutes for vocabulary.
45-60 minutes for revising previous months' current affairs.
You can give 90 minutes for Legal reasoning preparation.
Join Online Coaching
You can opt for the best Online Coaching for CLAT while in class 12.
With the help of online classes, you can clear all the concepts and gain an in-depth knowledge of the key concepts.
Also, it will help you learn time management tricks and get conceptual clarity on all the subjects.
According to the toppers, opting for online coaching is one of the best preparation methods to succeed in the law entrance exam.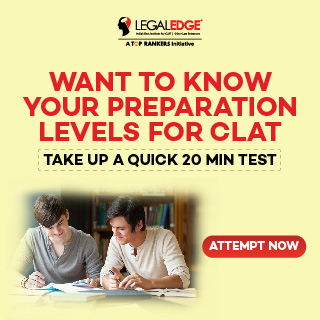 Be Focused
Most of you may plan your preparation early but don't focus more on the plan.
Remember, it is essential to stay focused on your goal throughout the preparation.
Do not allow distractions to affect your studies. Also, you must make sure to limit your social activities.
Read more: Simple tips to crack the CLAT exam on the first attempt
Plan and Stick to it
Once you have finalized your goal to crack the CLAT exam, the next step is to complete the study plan.
Divide the topics from most important to least important as per the weightage from each subject.
Make sure you prepare a plan that includes all the topics as per the syllabus.
Try to complete the

Syllabus of CLAT

at least 40-45 days before the board exams. So that you will get time to prepare for board exams, it will also ease out the pressure of CLAT.
Read News Paper Regularly
Make a habit of reading the newspaper for CLAT for at least 45 minutes a day, which will help improve your vocabulary and general knowledge.
Even if you are preparing for board exams, don't ignore reading the newspaper.
Follow 70:30 Rule
While in college, spend 70% of your time for online classes, preparing for board exams, etc., and give 30% of the time for CLAT exam preparation.
If you prepare for 12 hours a day on weekdays, you can give 8-9 hours for board preparation and 3 hours for CLAT.
However, you will give 70% time at weekends for CLAT preparation and 30% for school board exams.
Read more: Short tricks to score 150 marks in CLAT
Practice Questions Papers
As the CLAT exam is approaching, make sure to solve as many question papers as possible as this will help you know the difficulty level of the paper and the type of questions asked in the exam.
With the help of the previous year's papers, you can improve your speed and accuracy in the final exam.
Also, it will help you learn short tricks to attempt the questions quickly in the exam.
Read more: Short tricks to manage time in the CLAT exam
Attempt Mock Tests
You can find out your weak areas and work on them by attempting mock tests regularly.
Also, it will help build the confidence levels that will help you score good marks in the exam.
So, it is advised to solve at least 1-2

CLAT Mock Tests

every week.
After completing each mock, analyze your performance levels and work on weak areas.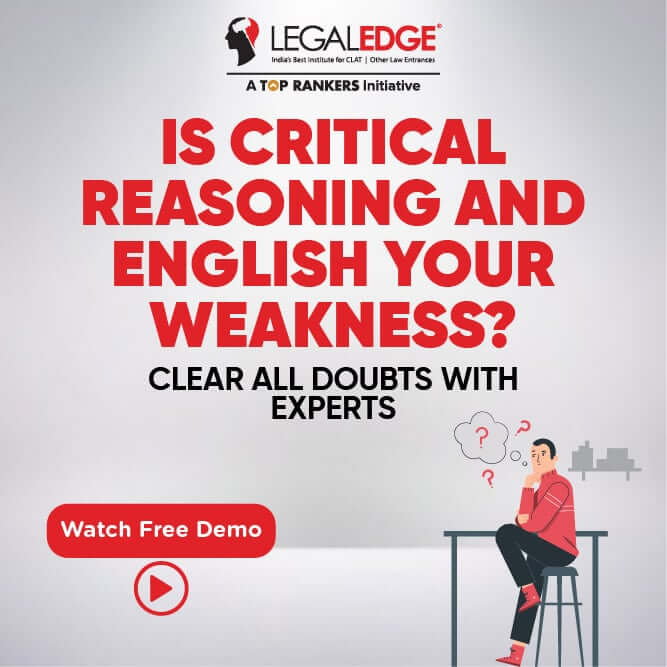 How to Balance Board Exams and CLAT 2023?
If you start your preparation for CLAT in class 12th, you must follow a proper schedule. You will be required to swiftly move from CLAT Preparation to board preparation and vice-versa.
A tight study routine will help test your ability to prepare consistently without getting tired. It is essential to spare some time for your physical activities to avoid stress.
You may require to spend extra 1-2 hours during your board exam preparation. So, you can adjust your preparation for the CLAT exam accordingly.
Try to regularly revise all the essential topics and follow current affairs to know all the happenings worldwide.
What are the Things that I Can Avoid to Manage Boards and CLAT Preparation 2023
The following are some things that you can keep in mind to enhance your preparation levels.
Do not refer to multiple books, as this will create confusion.
Try to avoid attempting mocks from various websites. Instead, attempt mocks only from one trusted website like Legal Edge.
Don't get demotivated by seeing others' preparation.
Don't indulge yourself in social platforms.
Avoid studying for 2-3 hours continuously.
Do not ignore to refer to NCERT textbooks.