The Common Law Admission Test (CLAT) is one of India's most sought-after entrance exams after class 12 beyond engineering and medicine.
As the competition for the CLAT exam is increasing exponentially, you must put your maximum effort into the exam to deal with the competition and come out with flying colors.
Effective time management plays a vital role in securing a good rank in the entrance exam. Also, it will help you boost your confidence, set priorities, and reduce stress levels.
We believe most of you might have taken 5-10 mocks and must have encountered a lot of questions about the time that one should devote to each section, how to set a fixed time for each team, and how to solve all the questions within a given time and more.
This post will walk you through the best CLAT Time Management Tips, smart ways to solve lengthy passage-based questions, etc.
So, why late? Let's dive into the post to know simple tips and tricks that will help enhance your time management skills.
What should be your Approach to CLAT Exam 2024?
Many of you may be performing well in sectional tests, but you cannot reach the expectation when attempting a complete CLAT Question Paper. This is due to consuming more time for any section and having no time for other areas.
The tips below will help you better understand how to manage time to succeed in the Common Law Admission Test 2024.
Preparing to attempt all the 150 questions before going through the exam pattern.
Make a note of weak and strong sections separately. This can help in proceeding with the easier and more confident section first.
Since the question paper includes comprehension-based questions, ensure to read and understand the passage in one go.
The best way to fuel up time-managerial skills is to practice the previous year's papers. Set a timer while solving it.
Improve reading skills by regularly reading newspapers or magazines.
You know your speed, improve your reading skills, and come across different questions.
Tips to Manage Stress During CLAT Exam Preparation 2024
Feeling stressed or a bit overwhelmed during the CLAT entrance exam is the most common thing in most of you. But remember, feeling stressed sometimes is also good for our brains.
When we are stressed, our brains release high levels of cortisol which can cloud the way we think and get in the way of rational thoughts.
The following are some of the tips that you can follow to avoid stress during your exam preparation.
Prioritize your time when revising
You must prioritize your time, subjects, and workload, as it will make a big difference and help to reduce your anxiety and stress levels.
Ensure to prepare a timetable with the dates and how many topics need to be covered for each day. This will give you a clear idea of how much time you need to dedicate to each topic and exactly when you need to start your revision.
Make a revision timetable
Making a revision schedule and writing to-do lists for each day will keep you super prepared and make it easier to get everything done on time.
Take breaks from social media before exams
Try to avoid checking apps like Instagram, Whatsapp, and Facebook while preparing for the exam, as we all know how quickly time disappears when you are swiping through your social feeds.
Stepping away from social media while preparing will do wonders for your stress levels.
Read more: Best online coaching for CLAT entrance exam
Do some physical activity daily
Physical activity is one of the best, scientifically proven methods to overcome stress.
Exercising daily will reduce stress hormones, such as adrenaline and cortisol, and stimulates the production of endorphins, which elevate your mood and are natural painkillers.
What is the Smart way of Solving Comprehension-Based Questions in CLAT 2024?
Since the paper pattern has been changed, it might be tricky for many of you while easy for a few.
As said, start with the easy section first to save time for difficult sections.
Time yourself for each question. A few questions take very little time, while some can consume more time from the calculation or thinking part.
You can improve on this by solving more mock tests and

CLAT Quiz

. You can get an idea about how quickly you can solve each question.
While solving the question paper, keep the stopwatch half an hour less than the given time. This way, you have a buffer time for unattempted questions and check your answers.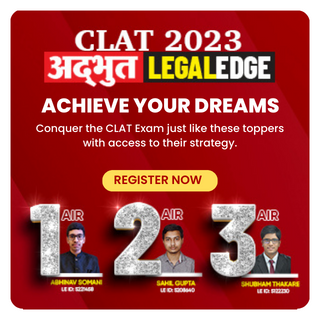 Section-Wise Time Management Tips for CLAT 2024
Before attempting the paper, use the time given to read it. Please read it with focus. Allot time to all the sections in which you will finish it. It is essential to allocate time to each section previously.
The following are some of the best tips to crack the CLAT exam on the first attempt.
Try to finish the Legal Aptitude & Reasoning sections within 30-35 minutes.
English Section is easy most times. So, strive to finish it in 20 minutes.
GK & Maths must not take more time than 20 minutes.
Give the rest of the time to attempt the skipped questions.
And then there must be some 5-10 minutes to review all the questions, once
If one feels that a question is tricky and time-consuming, do not waste time there. Move on and solve it in the end.
Skip the question rather than filling in the wrong answer. Do not forget that Negative Marking applies to the paper.
Also, there is no sectional cut-off which is another reason to skip questions.
In the reading time, ensure to go through the passages once. Later, you can skim the course once again when you start answering.
CLAT Scholarship Test 2024 by LegalEdge - Get up to 100% Off
CLAT Time Management Tips: Divide the Time for Each Section
Allotting time for each section is the first step toward effectively optimizing your time in the Common Law Admission Test.
Remember, the time allotment varies according to your strengths and weakness. You must begin the exam by attempting GK followed by English, Legal Reasoning, Logical Reasoning, and Quantitative Aptitude.
Authorities shall not give any extra time for any section, so you must make sure to complete the section within the time limit.
Read more: Important time and work questions for CLAT exam
CLAT Time Management Tips: Allot Time for Each Question
In this step, you have to allocate time for every question in each section. This will help you attempt the questions on a priority basis.
Also, it will help you get an idea about the questions you can answer first and quickly.
Try to finish the easier questions first and then move to tricky questions.
Read more: Most important legal reasoning questions for CLAT
CLAT Time Management Tips: Understand the Question in First Reading
Before answering any question, one should read it, focus, and understand it. Answering a question with unclear observation is dangerous.
Develop a habit of understanding the depth of problems and drawing their solutions.
Do not hurry when it comes to attempting problems. No matter if it is during the practice or actual exam.
The seriousness and mindset during the preparation directly impact the actual exam.
Cramming never works, especially when it is an essential exam like

CLAT Entrance Exam

.
Deep knowledge of the basic concepts is a positive pathway to cracking the exam.
One does not have much time to spend reading questions again and again. So, make sure you read it, focusing on it the first time.
Concentration is an essential aspect of CLAT Time Management Tips. Soak the questions in the first reading.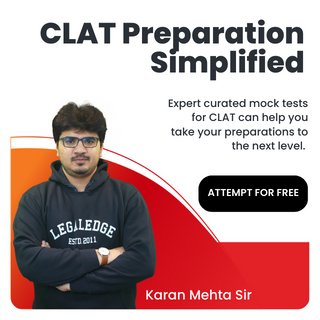 CLAT Time Management Tips: Skip Tricky Questions
At the beginning of the exam, you must allocate time to each question in every section. This will help you form an idea regarding the quick answer questions.
If a question seems tricky, skip it. Please do not spend time thinking it over, as it can waste a lot of time.
Mark that question and move on to the next one, the best application for CLAT Time Management Tips.
The goal here is to attempt more and more questions with correct answers.
If it takes more than 1 minute on a problem, mark it and move ahead.
Know About: Short tricks to Prepare for CLAT at Home
Try to attempt the paper so that you still have around 15-20 minutes in the end.
At last, pick the marked questions. Start attempting with the easiest one of all.
Do not waste time on questions if you are not confident about the particular topic.
Every single second here is essential and valuable. Attempt the paper accordingly
CLAT Time Management Tips: Practice Mock Tests
Mock Tests are the best way to fuel your preparation. Set a timer when you attempt CLAT Mock Tests and finish it on time.
Practicing mock tests will help you understand the difficulty level of questions and the type of questions asked in the exam.
Also, it will help you get an idea about how much time you are required to attempt each section.
CLAT 2024 Time Management Tips to Follow on the Day of Exam
There are a few tips that you can follow on exam day. You can go through the CLAT Exam Day Instructions from the post below.
Do not revise anything new at the end hours.
In the exam hall, try to be calm and silent.
Do not indulge in any talks at the exam hall.
Talking about the exam, especially, can build the pressure of attempting it. So, avoid conversation anyway.
Before the exam, do not get yourself into any negative thoughts, talks, quotes, etc.
Do not guess in the exam. Take the problem, understand it and then answer it. If it does not get into the mind, leave it. Do not play a guessing game.
Do not jump on sections. Attempt one section, then move on to the other one. Otherwise, it will create confusion.
Do not stick to questions. Move on. Keep solving. Mark the questions that are time-consuming. Solve them later
Be positive. Things will work out.