If you are making a preparation plan for the All India Law Entrance Test, you should be smart enough while allocating time to each subject, as all subjects play a vital role in qualifying for the exam.
You must make sure to give equal importance to all the subjects in your daily study plan. If you follow a proper preparation plan and strategy, cracking the exam is not challenging.
Are you finding difficulty in creating the study plan for the AILET entrance exam? Well, this post shall guide you through the well-structured study plan from the LegalEdge team.
So, what are you looking for?
Try to follow all the tips given in the post below while creating a study time table for the upcoming exam.
How far are you from AILET 2023?
Since the AILET 2023 exam is yet to be scheduled and you have a lot of time to enhance your preparation.
If you have an exact idea about what to prepare and how to prepare in these three months, cracking the exam is a cake walk for you. As per the revised AILET Exam Pattern 2023, there are only three section in the question paper, which means Mathematics and legal aptitude have been removed.
If you dedicate 2-3 hours for law entrance exam, you can easily complete the syllabus before one month of the exam and you can devote last month for revision.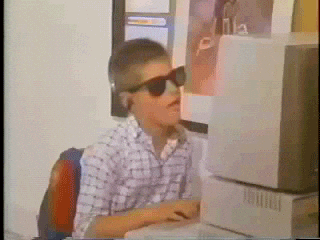 Is AILET Study Plan beneficial?
Each one of your preparation strategies may vary. However, to help you guide through the preparation, this study plan does work.
Some of you may feel you are very well prepared and know everything, but nothing pops out in the exam. This is because you didn't have a proper study plan.
Download Free Study Material For AILET Exam by LegalEdge
Just reading or studying doesn't fetch you good marks and qualify. It would help if you were smart while studying and also, most importantly, during revision.
Are you also facing the same problem? Don't worry; scroll through the post for the best and easy study plan.
What to Keep in Mind while Preparing AILET Preparation Plan 2023?
Firstly, remember study plan doesn't mean 24*7 you need to study. Try to relax and take breaks.
Make sure to distribute all the subjects in your daily plan. Include all subjects in your schedule with equal time intervals.
Keep a checklist of what to study each day as it will help you not miss out on any topic.
Don't begin your preparation with a tricky and tedious subject.
Take up the subject or topic that you love the most first and later move to other subjects.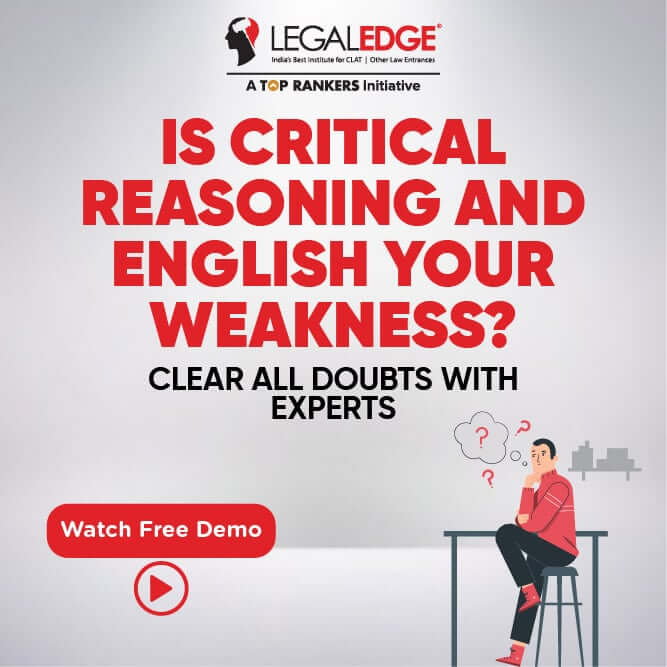 What should I include in the daily AILET Study Plan 2023
Each day need not be the same. Change your routine that builds interest and eagerness in studying more. As the day passes, if you feel any topic is easy, you can replace it with a tougher subject.
Here is an easy and sample daily plan for the AILET entrance exam that you can follow for better results.
| | |
| --- | --- |
| Topic | Preferred Time Allotment |
| Reading Newspaper | 45 mins |
| Topics from Legal Aptitude | 1 hour |
| Topic from the English Language | 1 hour |
| Topics from General Knowledge | 1 hour |
| Mathematics | 1 hour |
| Puzzles/Analytical Reasoning | 45 mins |
| Passages & Grammar | 1-1.5 hours |
| Revision for the day and planning for the next day | 1.5 hours |
Read more: Important Legal Reasoning Questions for AILET exam
Do you find it easy? Well, you can alter it if you are capable of studying for more hours. The preparation timing can vary for each one of you. But, if you are following this plan continuously for a month, you could definitely complete the entire syllabus.
You will also have 2-3 weeks for revision as well. So, start today itself for better results.
Most of you might be thinking that I can't study for these many hours, I get confused, I can't concentrate for a long time, this would be a tough AILET study plan for me.
Well, don't worry, there is an alternative you could follow that can ease your preparation.
You could reduce the number of hours allotted for each subject. Also, you can split the subjects. If you are studying Mathematics and Legal Aptitude today, you can learn other subjects tomorrow.
Read more: Short tricks to read the newspaper for AILET
What is the Subject-wise AILET Study Plan 2023?
As per the there are five subjects involved in the examination. There are a few pointers to remember when you prepare a subject-wise study plan.
You may have queries on what topics should be covered, which topic must be focused on more and some tricks.
You can check out these quick tips and tricks for understanding the topic better and scoring good marks.
AILET English Study Plan
Just like other sections, the English section holds much importance in the AILET exam. The questions asked in this section are more challenging and lengthier than the questions asked in the CLAT exam.
In the AILET exam, a total of 35 questions will be asked from the English section. The questions are designed to test your grammar, vocabulary, and comprehension skills.
Hence, solving Previous Year Question Papers for AILET every week will help you understand the type of questions asked and the difficulty level.
Also, it would be best to get a grip over grammatical rules, as this will help you tackle error detection-based questions.
Try to learn at least 5-10 new words per day and use them in your daily life.
Read novels, newspapers so that you will come across new words.
Understand the usage of the words in sentences.
Read about: Short tricks to enhance your AILET English Preparation
AILET Logical Reasoning Study Plan
The Reasoning section involves 35 questions, and the majority of questions in this section are asked from topics like Critical and Verbal Reasoning, Analogies, Number Series, and Fact inference judgment.
This section tests your logical thinking and reasoning ability.
Solving puzzle-related questions and games that demand and logic will help enhance your

Logical Reasoning Preparation for the AILET exam

.
Solve more and more previous year papers and sample papers to improve your time management and problem-solving skills.
AILET Current Affairs & GK Study Plan
The GK section includes 35 objective-type questions from sports, History, Art & Culture, economics, and Govt. Policy, Books, Geography, Awards, National & International Events, Organizations, and people, Karan quoted.
You can follow the study plan given below to enhance your GK Preparation for AILET 2023.
Make a habit of reading the newspaper daily.
As per the previous analysis, most of the questions are asked from current affairs than static GK.
You can tackle static GK by reading the recommended books.
For current affairs, refer to popular newspapers and monthly magazines.
Also, you can follow

Daily Current Affairs

to stay updated with all the latest issues happening across the globe.
Practice previous year's papers to know the different types of questions asked.
I am currently studying for my board exams. This would be hectic. How can I manage to study both syllabi?
How to Prepare for AILET 2023 along with Board Exams?
This could be most of your issue or a query in most of your's mind. Well, you need not worry about this.
Generally, the AILET exam is conducted after the board exams, and you will have around one month to prepare for the entrance exam. However, one month is enough to balance your school study and AILET preparation.
To prepare well for All India Law Entrance Test, along with board exams, you should divide the time between board exam preparation and entrance exam preparation.
You can give 2-3 hours each day for AILET Preparation, and you can give the remaining time to the board exams.
Read more: Important Legal Knowledge Questions for AILET 2023
After I have completed the entire syllabus, what can be my final stage of preparation? How to revise all topics in a week or ten days?
What must be the AILET Study Plan for the last ten days?
Based on the expert advice from the LegalEdge team, during the last ten days, do not pick any new concepts. Instead, start revising all the topics that you have prepared for the past two to three months.
The following are some of the best tricks to enhance your Last Minute Preparation for AILET exam.
GK: Allot 2-3 hours of your daily time for the GK section and revise at least one month of current affairs in one day.
English: Allocate 1 hour of your daily time for revising antonyms and synonyms that you have learned from past months. Solve at least one previous year's AILET paper a day.
Logical Reasoning: You can allot 2 hours per day for the analytical reasoning section. Note down all the questions and try to work on the concepts which you are not clear.