After deciding to pursue a career in journalism, the majority of students then turn their attention to researching how to best prepare for admission examinations for schools of mass communication.
The reason for this is that the majority of journalism programs do, in fact, have an entrance test, but they don't actually identify the curriculum, books, technique, etc., that students should refer from or any other material that is pertinent.
These are essential components that must be addressed in one's preparation for the entrance examination for any mass communication program.
To assist you in preparing for the mass communication entrance exam, we have gathered all of the relevant books and syllabus information from various sources, toppers, and experts.
In addition, advice has been given on how to stay up with current events, improve general knowledge, and other topics that are crucial in other aspects of preparation for entrance examinations for public communication programs. Check out the article on this page for information on how to prepare for the mass communication program entrance tests.
Download Free Study Material for NTA CUET Exam 2022 by Super Grads
Tips For Your Preparation
Let's check the syllabus and CUET Exam Patten, Tips, and CUET Syllabus.
1. Be Well Versed With Exam Pattern
You need to have a solid understanding of the examination format before moving on to the preparation phase for any of the mass communication examinations.
A candidate who follows this helpful advice will have a head start on their CUET Preparations since they will already be familiar with the questions on the entrance test.
You will be able to formulate a strategy as a result of this, which will make it much simpler for them to succeed on the test of mass communication.
You will better understand which parts of the exam require the most attention if you are familiar with the format of the test. In addition, you will comprehend the marking system to be aware of the score zones.
If a candidate is familiar with the format of the test, they will be less likely to have test anxiety on the "big day."
2. Improve Your Reading Skills
With the assistance of the internet, one may obtain a great deal of material to read in the modern period of rapid technological advancement. This material can be accessed not only on a laptop or desktop computer but also on a mobile device.
If a person makes reading a routine part of their life, it will help them better understand the world around them and prepare them for more opportunities. The applicants' comprehension will improve as a result of their great reading abilities. Thus, it is important for them to develop these skills.
Reading also allows individuals to critically examine a topic and communicate their perspectives, both of which may be improved via reading. The applicants will benefit from this in the interviews as well.
3. Maintain an awareness of what's going on in the world today
If you are preparing for entrance exams in the field of mass communication are required to maintain an up-to-date knowledge of current affairs, including but not limited to national or international political events, issues related to the economy, news pertaining to sports and entertainment, important appointments, and awards given to individuals working in a variety of fields.
Most admission examinations for mass communication schools ask prospective students objective or subjective questions based on current events. Therefore, you will have a better chance of successfully passing the entrance exam for the field of mass communication if you stay updated on all of the most recent advances.
4. Improve your skills in general knowledge
A student who wishes to take the CUET entrance test for mass communication must continually work on enhancing their general knowledge. When it comes to general knowledge, the possibilities are virtually endless.
One of the components of general knowledge is knowing information about your own countries, such as the total number of states and union territories, their capitals, demographic information about the country, and information on the national emblem, animal, and flower, to name just a few examples.
You are expected to have knowledge of a variety of topics, including the names and currencies of other nations' heads of state, as well as other pertinent information.
5. Enhance your abilities as a writer
You should focus on improving their writing abilities as part of their CUET preparation for the entrance test for the mass communication program. This is an essential point that should not be forgotten.
The majority of the admission examinations consist of questions that are both objective and subjective. You should have some practice writing on themes that are significant to society, politics, and other areas.
You should practice writing for a two-mark question, a ten-mark question, and a fifteen-mark question when you are preparing how to write for the mass communication entrance examinations.
You should be able to write in both a succinct and detailed style, with the ability to switch between the two based on the marks allotted to each question. You should not beat about the bush in their replies and should ensure that they are consistent with the questions being asked.
6. Solve prior years' question papers
It's been said that "practice makes perfect," and that's certainly true in this case.
The more sample questions from previous years' mass communication entrance examinations that applicants go through, the better it will be for them, as this will give them a clearer understanding of how challenging the actual exam would be.
You can use this information to build a plan for the examination. You will be able to evaluate which topics require you to concentrate more of your efforts, which topics are simple, and which ones require a lot of time.
7. You need to have good time management
"Time waits for none," which is why students who are getting ready to take the mass communication entrance test need to create a realistic time plan and make sure they stick to it.
Because effective time management is the most important factor determining whether a candidate will succeed in a competitive examination, applicants should use time wisely while preparing for the examination.
The goal should be to finish going over the whole curriculum for the mass communication entrance test at least two to three months before it is scheduled to take place.
You shouldn't concentrate excessive energy or time on a single issue or theme.
However, you shouldn't go on until they've finished one subject or issue in its entirety before moving on to the next.
After the course material has been covered, the next step should be to work through practice problems and questions from prior years.
Check: NTA CUET Exam Dates 2022
8. Engage with subject matter experts
The majority of the admission examinations for mass communication are often followed by interviews and group discussions.
Therefore, in order for applicants to get familiar with a variety of perspectives on a variety of subjects, they can debate it with specialists or seek advice from those who have successfully completed these mass communication entrance examinations.
Taking the admission exam, participating in the group discussion, or being interviewed, will assist you in developing clearer mental processes, which will benefit them in all of these situations.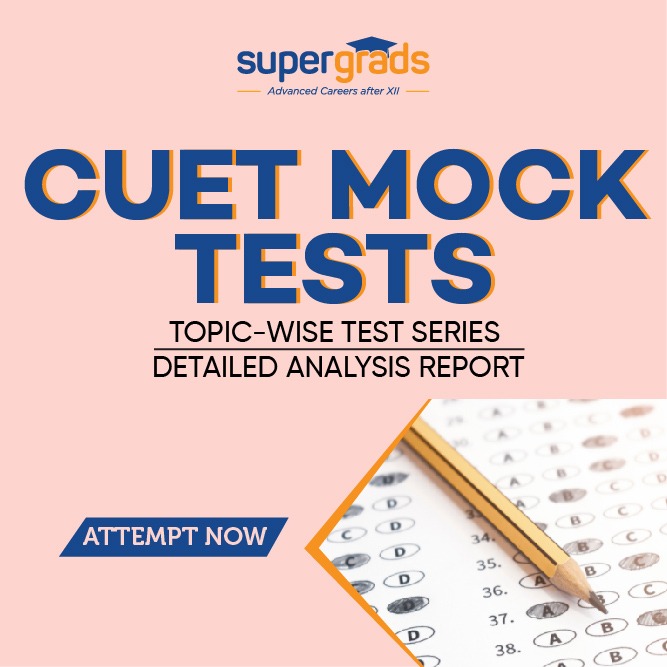 Mass Media and Communication Syllabus for Class
Note: There will be a single-question paper including 50 questions, of which 40 must be answered.
Let's check the CUET Mass Media Communication Syllabus:
Communication
(i) Culture and Transmission
What exactly is culture? Relationship between culture and mass media; communication in the context of culture; media as a vehicle for cultural transmission; representation and stereotyping in the media.
(ii) Social Change and Communication
Social change: significance; media as an agent of social change (with examples of various social movements).
Journalism
(i) Traits of a competent Journalist.
A comprehension of the following: news sense, inquisitiveness, language abilities, dependability, and empathy.
(ii) Journalism Ethical Issues.
A concise explanation with instances of each of the following: sensationalism, false news, paid news, plagiarism, advertorials, political reporting, and undercover operations.
Television and Advertising
(i) Advertising principles & process
(ii) Functions of Advertising
(iii) Types of Advertising (Cross promotions, Merchandise, Convert Advertising)
(iv) Forms of Advertising.
Film
(i) Stage of Pre-Shooting
(ii) The Shooting Phase
(iii) Phase Following Filming.
Radio
(i) Radio Writing
Characteristics of a Radio Script:
Radio script characteristics include conversational language, active voice, short phrases, avoidance of technical jargon, and the capacity to evoke images.
A basic understanding of radio studio and transmission equipment, including microphone types, amplifiers, sound mixers, speakers, and audio recording.
(ii) Radio Jockeying
Role of a radio jockey; necessary skills: mastery of language (spoken and written), rapport with the audience, and understanding of recording equipment.
Cinema
(i) Cinematic History
A concise overview of the earliest experiments conducted by the Lumiere Brothers, John Grierson, Robert Flaharty, and Dada Saheb Phalke.
(ii) Cinema Genres.
Understanding the numerous types of genres (with appropriate examples): action, westerns, comedy, criminal, drama, fantasy/science fiction, historical, animation, romance, and musical.
(iii)Cinema and Social Transformation
Parallel Cinema movement in India: highlighted issues and low-budget production techniques (using Shyam Benegal's Manthan as an example).
Check: SuperGrads CUET Scholarship Test
Social Media
(i) Definition of social media.
(ii) Social media platform types.
Self-explanatory.
(iii) The function of social media in a democratic society.
Social media's role in the construction of collective identities in terms of information sharing; cyberactivism (with suitable examples)
(iv) Computer Crime
A comprehension of cyberbullying, cyberstalking, trolling, and online fraud.
(v) Netiquettes.
Meaning and significance of netiquette; an understanding of netiquette such as identifying oneself, respecting the privacy of others, using suitable language and imagery, and refraining from spamming.
Check: CUET Application Form 2022
New Media
(i)Internet is the convergence center for all mass media.
(ii) Broadcasting
(iii) Model of mass communication in which a few send to a large number of receivers.
(iv) An enormous organization.
(v) Huge technical infrastructure
(vi) Large-scale revenue.
(vii)The paradigm shift caused by the Internet.
(viii)Permitting an individual to post information on the Internet.
(ix) The dissemination of data or messages from one medium to the others.
(x)Multiple sources providing identical information.
(xi)Distribution of information between individuals on a global scale never before seen.
(xii)Rapidity of local, national, and international opinion formation.
(xiii)The social and political ramifications of the new information order.
(xiv) The consolidation of democracy.
(xv)Emerging developments in mass communication