Do you feel intrigued when you hear the name LSAT? Are you inspired by the success stories of CLAT, AILET, and LSAT, among other law entrance exams? Finally, do high placement packages and stellar judiciary records entice you? If the answer is yes to any of these questions, then LSAT is the place for you.
Before even thinking about "cracking" any exam, you must ask yourself why you want to crack that particular exam. Is it because of peer pressure, societal norms, or your parents bickering about it? If you can find the answer to that "why," and if you have an innate desire to work hard, then you are in the right place.
To attempt the LSAT 2023 exam, complete the application form before the due dates. Let us have a look at the table below to know the LSAT Exam Dates related to the application form.
LSAT India is one of the leading law entrance exams in the country, offering admission to various Tier-1 law schools like O.P. Jindal Global Law University, UPES Dehradun, Indore Institute of Law, etc. and to crack it, all you need to do is follow these three simple steps-
(i) Read about LSAT India and understand its general overview
(ii) Acquaint yourself with the online mode of preparation
(iii) Take regular breaks and follow the 15 rule
Download FREE LSAT 2023 Study Material by LegalEdge
Now we shall study all these points in detail-
(i) Read about LSAT India and understand its general overview
If you know about the available content of a question paper, then you are already halfway through. Like they say, "Well begun is half done," this is true in this case as well. Even if you don't know the requisite information, it can be acquired in a relatively short time.
The pattern of LSAT India has undergone some changes in recent years to accommodate the online mode of examination, like doing away with the proposed 'variable' section, i.e., a section containing questions from both reasoning and English. Thus, the question paper has been visibly shortened to 92 questions from the earlier 115, and the time duration has also been reduced from 2 hours 55 minutes to 2 hours 20 minutes.
Make yourself habitual with this new pattern and subsequently devise a proper strategy to deal with the questions. Also, remember that you can't shift between sections while answering the question paper, but you can answer the unanswered questions in the end.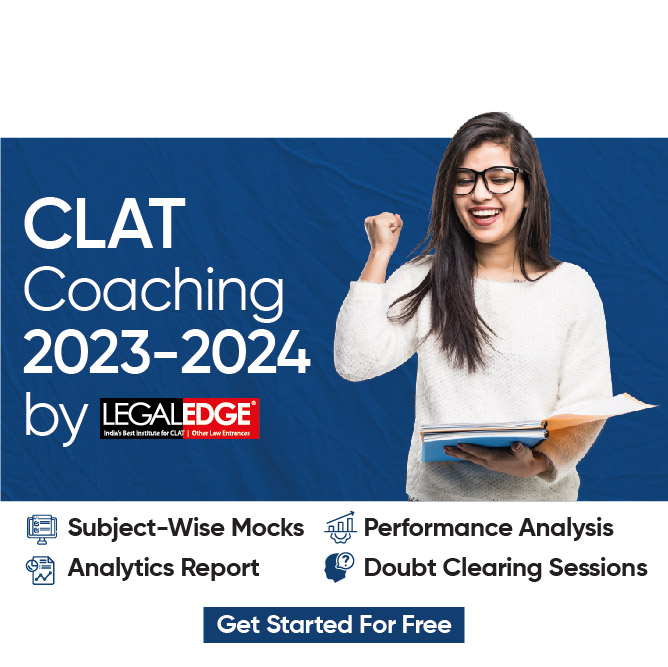 (ii) Acquaint yourself with the online mode of preparation
Worried about the ever-changing nature of exams? Online or offline? Pen & paper or home-proctored? These questions are normal and are not at all anything to worry about.
The online preparation mode is the way to go in the present scenario and is much easier than it might sound. I know that the traditional method has its own benefits, but if you look closely, in many aspects, the online mode will serve you better for much longer.
First of all, you get the comfort of home while preparing, and you are freed of all the transportation and environmental hazards. Every class is just a click away from you, which wasn't the case earlier.
Secondly, you save a lot of time which would otherwise be wasted in commuting, and also, the online mode is free from many distractions otherwise prevalent in the offline mode.
Lastly, this preparation mode would help you way after you have cracked the LSAT exam and reached your dream college. I say this because online classes have become the norm for higher education institutions, and you would be well at ease when your college classes start.
Enroll in a reputed coaching institute to brighten your prospects of clearing the LSAT exam and exercise caution while choosing the aforementioned institute.
You do not want to join an institute, not at the top of its game. Prioritize the quality and quantity of mock exams, faculty experience, and past results.
(iii) Take regular breaks and follow the 15 rules-
After you have zeroed in on a preparation strategy, devised a structured timetable, and made yourself comfortable with the online mode of preparation, the next step would be to plan for a stress-busting mechanism.
It is common knowledge that you cannot function with a tired brain, and even if you do, it won't be productive, and in the end, you might not even recall what you studied earlier. To prevent this from happening, all you need to do is take little breaks between prolonged sessions of learning.
E.g., After studying the reading heavy English sections, you might want to take an outdoor stroll, listen to soothing music, or do anything that helps you destress.
Read More: LSAT Application Form
Eye strain and migraine are two common side effects of extended screen exposure, and unfortunately, these can take away precious time from your study schedule. To prevent this from happening, try following the "15 rule."
What this means is that after every 15-20 minutes of screen exposure, try looking at something at a distance of around 15m or more for 15 seconds. You would have figured out by now why it is called the "15 rule." This is a great way to protect yourself from the adverse effects of online mode without compromising on your preparation.
This is all you need to know before starting your journey of cracking the LSAT exam. Like everything else worthy, you will need to be entirely focused and dedicated to cracking the aforementioned exam.

Online LSAT India Exam Pattern 2022
Check out the LSAT Exam Pattern 2023 explained below. Make sure you go through the LSAT Syllabus 2023 for thorough preparations.
| | | |
| --- | --- | --- |
| Section Type | Number of Questions | Duration |
| Analytical Reasoning | 23 | 35 minutes |
| Logical Reasoning (1) | 22 | 35 minutes |
| Logical Reasoning (2) | 23 | 35 minutes |
| Reading Comprehension | 24 | 35 minutes |
| Total | 92 | 2 hours and 20 minutes Total |
Read More: LSAT Cutoff in India