So here we are, almost a year and a half past the pandemic outbreak stage and with still no clear roadmap in front of us to guide us on our law school journey. Understanding the importance of self-improvement in these times is crucial, especially if you want to crack the LSAT exam and reach your dream law school.
This is undoubtedly a great time to channel your energy into something constructive and make a structured plan to help you achieve success. LSAT is a highly innovative and unique entrance exam, especially compared to the other law entrance exams, as it focuses more on innate aptitude rather than rote memorization.
Thus to improve your LSAT scores, all you need to do is practice. Of course, "practice" is a vague and general term, and you might be thinking about what to practice.
Download Free Study Material for LSAT 2023
For that, you will need to follow these guidelines carefully, and in no time, your confidence will be firing on all cylinders-
(i) Understand the general ins and outs of the exam
(ii) Identify your strengths and weaknesses
(iii) Make a structured timetable and follow it regularly
(iv)

Practice mock question papers

without fail
(v) Detoxify your brain and start believing in yourself
Now we shall study all these points in detail but first of all, make sure that you have a proper guidance system behind you in these rough and challenging times. Online sources are not always verified, so make sure you enroll yourself in a trusted guidance faculty specializing in training law aspirants. If you want help, you can join the best Online LSAT Coaching 2023
(i) Understand the general ins and outs of the exam
Any improvement thoughts are meaningless unless you acquaint yourself with the pattern or the general overview of the requisite exam. It might not seem much at first but try to expedite the reading process by forming a broad understanding of the order in which the questions are asked. E.g., Tabular arrangement questions are followed by assumption questions in logical reasoning 1, reading comprehension questions are followed by assumption-based questions, and so on. This will help you save time by defining your strategy while attempting questions in a manner catered to your strengths.
Read More: LSAT Syllabus
(ii) Identify your strengths and weaknesses
To improve your LSAT score, it is essential to understand that you can't be perfect in every question type from Day 1. This is not to demoralize you, as no one can actually boast of being perfect, and perfection can only be achieved through practice.
Thus, it is critically essential to zero in on your strengths and mark out your weaknesses to understand better how to move ahead with your preparation. Devote double the time you would typically devote to the areas you are weak in while also avoiding being complacent in your vital areas.
Read More: LSAT Exam Dates
(iii) Make a structured timetable and follow it regularly
The importance of a coordinated study routine can't be stressed enough. Ever wonder how people can recall each and everything they prepared a day before while you only remember half of it? This is primarily because structuring your preparation helps simplify the LSAT syllabus's burden while simultaneously relieving the stress associated with a humongous curriculum.
Also, remember not to overdo things, e.g., don't practice all the difficult sections in one day because simply that plan would more often than not prove futile. Make a timetable based on your working capacities, and don't forget to take a break when fatigue kicks in.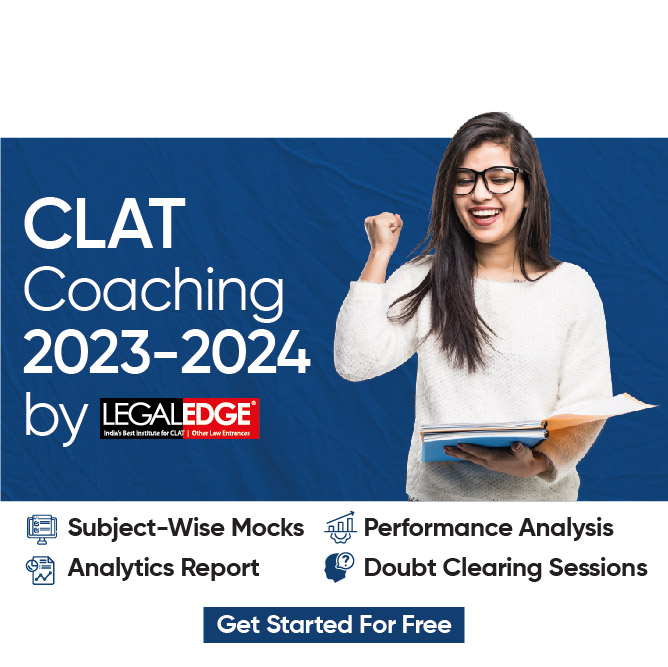 (iv) Practice mock question papers without fail
If I had to tell you one essential thing that can almost certainly speed up your progress, it has to be the mock question papers. Simply put, there is no way to check how you are faring in subsequent attempts unless you test yourself against your co-competitors. Admit it or not, you might feel like you are improving, but the mocks will ultimately prove to be a reality check.
Read More: LSAT Application Form
Also, you can't just pick up any random question paper and attempt to solve it because it might become counter-effective more often than not. What you need is a mock exam designed with extreme precision and accuracy.
The best approach I found extremely helpful during my preparation was to take mocks after being done with the conceptual stuff, as they re-energized me while also reducing my fatigue.

(v) Detoxify your brain and start believing in yourself
To make your preparation fun and enriching, I would suggest taking a half-hour break after every 2 hours of studying. This will act as a stress repellant and would also make your preparation much more streamlined and sharp. In these testing times, you can't function with a congested mindset. Music can also serve as a great mode of motivation and does not become a distraction if used judiciously.
Last but not least, you will have to believe in your capabilities as they will ultimately be the reason for your success. Tell yourself why you deserve to be in your dream college more than others and don't let any negative person affect you or your preparation. Turn off all distractions and reaffirm your priorities.
Check: LSAT India Syllabus 2023