LSAT India colleges participating in the LSAT exam conducted by LSAC start the counselling process after the result announcement.
You can apply to your preferred college if you pass the cut-off set by the college.
Jindal Global Law school is the most renowned law college in India.
LSAC does not interfere in LSAT India colleges ranking.
Every college has its own procedure for taking admissions.
The requirement for educational qualification is different for different law courses.
Top law colleges under LSAT India are located in all of the Indian regions.
85 colleges are participating in

LSAT Exam

India 2022.
Read the article to know about the top 10 colleges and LSAT India colleges in different parts of the country.
Top Law Colleges under LSAT India
The most desired law colleges in India where you can get admission on the basis of your LSAT score are listed below:
| | |
| --- | --- |
| University | Location |
| Jindal Global Law School | Sonipat |
| Jagran Lakecity University | Bhopal |
| IFIM Law School | Bengaluru |
| Vijay Bhoomi University | Karjat |
| SVKM's NMIMS Kirit P. Mehta School of Law | Mumbai, Navi Mumbai, Bengaluru, Hyderabad, and Indore |
| MIT-World Peace University | Pune |
| University of Petroleum and Energy Studies (UPES) | Dehradun |
| Adamas University | Kolkata |
| Vellore Institute of Technology | Chennai |
| Manav Rachna University | Faridabad |
Download Free study material for LSAT
Region-wise list of LSAT India Colleges
Colleges participating in LSAT India are available in all regions of the country. I am providing you a region wise-list of top-ranking law colleges along with the type of alliance.
Colleges with global alliances possess a partnership with International Institutes. While colleges with Indian alliance have a partnership with Indian Institutes only.
LSAT Colleges in Northern India
| | |
| --- | --- |
| College Name | Alliance Type |
| Bennett University, Greater Noida | Global |
| University of Petroleum and Energy Studies (UPES), Dehradun | Global |
| Manav Rachna University, Faridabad | Global |
| BML Munjal University, Haryana | Global |
| Lloyd Law College, Greater Noida | Global |
| GD Goenka University, Haryana | Global |
| Asian Law College, U.P. | India |
| Shobhit Deemed University, Meerut | India |
| Mody University of Science and Technology, Rajasthan | India |
| IILM University, Gurugram | India |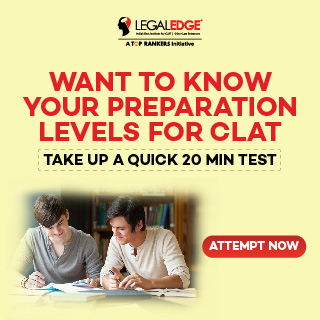 LSAT Colleges in Western India
| | |
| --- | --- |
| University | Alliance Type |
| MIT-World Peace University, Pune | Global |
LSAT Colleges in Eastern India
| | |
| --- | --- |
| University | Alliance Type |
| Adamas University, Kolkata | Global |
| Vellore Institute of Technology, Chennai | Global |
| Arka Jain University, Jharkhand | India |
LSAT Colleges in Southern India
| | |
| --- | --- |
| University | Alliance Type |
| IFIM Law School, Bengaluru | Global |
| Vijay Bhoomi University, Karjat | Global |
| Alliance College of Law, Bengaluru | Global |
| Daksha Fellowship, Chennai | Global |
| Presidency University, Bengaluru | Global |
| VIT-AP University, Andhra Pradesh | India |
| ISBR Law College, Bengaluru | India |
LSAT Colleges in Central India
| | |
| --- | --- |
| University | Alliance Type |
| Jagran Lakecity University, Bhopal | Global |
| Kalinga University, Raipur | India |
| Indore Institute of Law, M.P. | India |