The current affairs section is essential in any entrance or competitive examinations. This can be made explicit because the current affairs section consists of at least 20-25% of the question paper.
Talking about the CLAT Exam specifically, you can get up to 35-39 questions about Current Affairs, including General Knowledge.
As a result, if you want to get into a top law school, you must make friends with this section.
The objective of this section General Knowledge section primarily evaluates your general knowledge competencies and familiarity with current affairs.
So, how do you remember so much current affairs for CLAT? Many of you might have this doubt running in your mind, and this doubt may be racing through your head for many of you. This article will show you how to memorize current events in different ways.
So, why late? Let's discuss some ideas and strategies for improving your GK and current affairs preparation.
Top Seven Tricks to Memorize Current Affairs for CLAT 2024
Here are a few top seven tricks and strategies to memorize current affairs for the CLAT examination. Solving previous year's papers in CLAT shall help know which questions are asked in the current affairs section.
Be Selective
If you are a beginner in

CLAT Exam

preparation, be selective. Get expert guidance for understanding topics in depth.
If you are preparing for CLAT for 6 months then begin revising all the topics.
Don't start reading random books and everything. An important trick is reading one newspaper and identifying the latest issues.
Be wise while choosing the material for reading

Daily Current Affairs

.
Mnemonics
Use mnemonics to remember information.
Example: The name of the Planets is generally remembered as "My very educated mother just served us noodles"
In case you forget mnemonics remember any known person's name or abbreviations, which is easy to remember.
Proper practice gets you through this.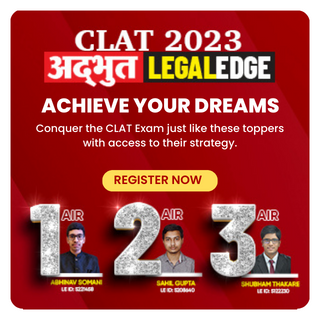 Revision
Revision is the key to

last-minute preparation for CLAT

.

Make sure to revise whatever you have studied the previous day. Make a habit of revising every day without fail.
You can also write and practice to remember what you have learned.
Practice Writing
Writing must be more practised than typing. Nowadays, everyone is addicted to using mobile phones for noting down, but they start writing.
You will remember things when you are writing them.
Teach Someone or Discuss
Discussing or teaching someone is one of the ways to remember current affairs.
When you discuss with your friend, you are confident about what you have studied and can get input from your friend.
You can even teach someone as you build confidence and remember whatever you have studied.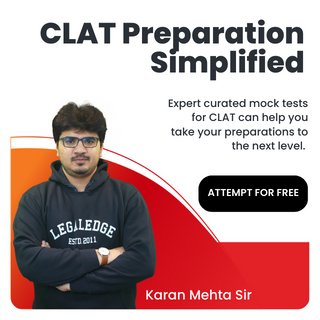 Analyse Preparation Level
Attempt

free quizzes on Current Affairs

to test your preparation level.
You can also solve previous year's papers to know the difficulty level of questions.
Analyse the solutions as well and improve on the wrong answers.
Study in FAQ Format
You can jot down questions yourself and answer them.
This way, you are preparing for different types of questions.
You can also use pictures, images, or diagrams to remember current affairs.