Reader's Digest: Which is the best general knowledge book for CLAT? What GK books should I prefer for CLAT 2024? Is Pratiyogita Darpan good for CLAT? Read this blog post to get the answers related to the general knowledge book for CLAT 2024 preparation. Get insights into the top 3 best GK books for CLAT 2024 preparation.
Choosing the best GK books for CLAT 2024 preparation can feel like shooting an arrow in the dark. We suggest you follow the tips below for choosing the best general knowledge CLAT preparation books. This will save you lots of time and energy that you might waste on a book that won't help you.
Look for books published by renowned publications, as they update the books according to the latest changes in the question paper. Read the book's reviews before purchasing, as it will help you understand its context. Also, it is good to opt for books that provide practice questions at the end of each chapter.
All these and more are in the most comprehensive GK and current affairs compendium for CLAT 2024, CLAT Post by Legal Edge. The material and practice questions were developed by the faculty, who thoroughly checked the material.
CLAT Preparation 2024: The Best Collection of GK Books
CLAT is an elite exam for aspirants to get admitted into the best National Law Universities. So, keeping that in mind, you can expect the exams to be as tough as it seems.
The number of aspirants versus the seats available makes it even more challenging for aspirants to crack the exam. You can check the CLAT Exam Analysis for more detailed information.
However, preparing for the exams with the right strategy and ample time can get you in quite quickly. This Clat Topper Interview might help you a lot in motivating yourselves, and by using these tips, you can also excel in the exams with greater ranks.
But as per the title, we are here for some great GK books for CLAT preparations so we will continue with that.
So, you will see various books referred to by many sites or people which, as they claim, are the best. However, we are presenting these books not based on assumptions but based on a proven track record of excellent results.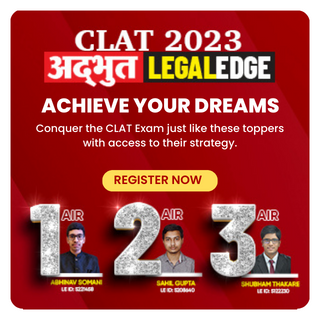 Before proceeding to the CLAT 2024 GK books, there are some points you need to keep in mind-
Make reading the newspaper a daily habit.
Read online journals, news, blogs, websites, and law-based editorials.
Try to solve all the previous year's papers and attempt as many mocks as possible.
Best GK Books for CLAT 2024 Preparation
We can all agree that not every GK book for CLAT suggests the same knowledge as the other books. "As many chronicles as there are bards."
Different people suggest different sets of best GK books for CLAT 2024 preparation. However, studying all 10-15 GK books for a particular topic is practically impossible.
We are here to ease your CLAT 2024 preparation by suggesting the best books.
To excel in the GK section of the CLAT 2024 exam, make sure to follow these books -
Manorama Yearbook
Lucent's General Knowledge
Pratiyogita Darpan
Pearson's Concise GK Manual
Competition Review Yearbook
Newspapers - The Hindu or The Indian Express or any other good newspaper
Websites on current affairs for CLAT and UPSC Civil Services
Conclusion
Now that you know all the best GK books for CLAT 2024 preparation, get set and ready with your practice. Regularly following these books and newspapers will help you grow your knowledge of overall happenings worldwide. Good Luck with your CLAT preparation! Happy Reading!