Reader's Digest: If you're preparing for CLAT 2024, mastering the art of tackling lengthy passages is crucial. Don't let those intimidating walls of text discourage you! In this article, we'll share invaluable tips and strategies to help you approach these passages with confidence and precision. So, keep reading to learn to attempt lengthy passages in CLAT 2024!
As we all know, the Common Law Admission Test is a speed-based exam. Those who are good at reading will have high chances of success in the entrance exam, as the entire question paper includes 400-450 words of comprehension-based passages followed by a few multiple-choice questions each.
Remember, you can not develop your reading skills overnight. Instead, you require consistent practice and focus. Also, you must understand that speed reading does not mean simply reading without understanding.
You must understand the context of the given passage and answer the questions accordingly. Since the passages are lengthy, it might be difficult for most of you to understand them in one go.
To make it easier, we have provided some tips and tricks from our experts at LegalEdge in this post.
So, what are you looking for? Let's walk through the post to understand better how to attempt lengthy passages in CLAT 2024 exam. Happy reading!
Essential Tips to Solve Lengthy Passages in CLAT 2024
Read, Read, Read: To tackle lengthy passages in the CLAT 2024 exam, it's crucial to improve your reading speed. Make a habit of reading newspapers, magazines, books, and other informative materials regularly. The more you read, the better your reading efficiency will become.

Guided Learning: Adopt a focused approach by engaging in guided learning. Concentrate on specific areas like vocabulary, tones, and language used in legal texts. This will help you become familiar with the unique aspects of legal passages and improve your understanding.

Dive into Relevant Books: Start reading books related to subjects such as political science, general knowledge, current affairs, and legal topics. Books designed for Class 12 students can be a good starting point, as they cover a wide range of relevant subjects and provide comprehensive information.

Practice Previous Year's Questions: Solve as many lengthy passages as you can from previous years' CLAT question papers. This practice will not only familiarize you with the exam format but also enhance your reading speed and time management skills. Find patterns and identify areas where you need improvement.

Time Yourself: While practising the previous year's questions, use a timer to gauge your speed. Set a realistic time limit to complete each reading comprehension passage and try to stick to it. This will give you an idea of how long it takes you to read and comprehend the passage, allowing you to manage your time effectively during the actual exam.
Remember, mastering lengthy passages in CLAT requires consistent practice and a strategic approach. By following these essential tips, you'll be well-prepared to tackle any lengthy passage that comes your way in the CLAT 2024 exam.
The video linked below by LegalEdge is an amazing guide to reading in a competitive exam and is a must watch for CLAT 2024 aspirants.
How to Improve Reading Comprehensions for CLAT 2024?
Reading comprehension may be difficult or easy to solve in the CLAT Entrance Exam, depending on how well you prepare it.
Don't underestimate the importance of reading comprehension
Many people overlook the significance of reading comprehension skills.
However, understanding and mastering this skill is crucial for success in the CLAT Entrance Exam.
No shortcuts to reading comprehension
There are no shortcuts when it comes to improving reading comprehension.
It requires consistent practice and effort to enhance your skills in this area.
Individual approaches to solving reading comprehension
Different individuals may have different strategies for tackling reading comprehension questions.
Find the approach that works best for you and adapt it accordingly.
Understand the context and premise of the passage
In the CLAT Exam, it is essential to grasp the context and premise of the given passage for the reading comprehension questions.
This understanding will help you analyze the questions more effectively.
Improve your reading speed
Enhancing your reading speed is a valuable tool for success in the CLAT Exam.
Read regularly to develop both speed and vocabulary, as consistent reading exposes you to various topics and helps in better comprehension.
Utilize helpful resources
Make use of websites like aeon essay, which provide competent articles on various subjects.
Regularly reading such websites will improve your comprehension skills and broaden your knowledge base.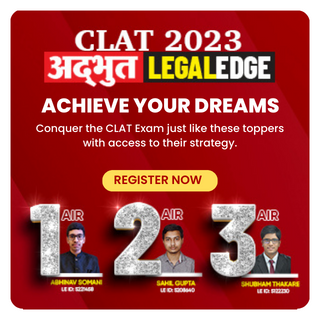 How to Attempt Reading Comprehensions for CLAT 2024?
The following are the best ways to attempt reading comprehension questions in the Common Law Admission Test.
Read the questions given under the passage first. This way, you will know what to look for in the passage.
Also, you will get an idea about the keywords given in the passage.
You can underline the critical points in the question paper while reading the question.
Know which question you need to solve first and leave for the end.
The difficulty level of each question will vary. Hence, you may require more time for tough questions.
Try to avoid guesswork in the exam if you are unsure about an answer.
Move to the next question if you feel that the question is tricky and time-consuming.
Read more: Short tricks to manage board exams and CLAT
How to Attempt Lengthy Passages in CLAT Logical Reasoning?
Just remembering the concepts is not enough to crack this section, and you have to be thorough with each kind of question asked on this topic.
Most of you might wonder how to attempt lengthy passages in the CLAT logical reasoning section. Well, don't worry!
Following are some of the best preparation tips for CLAT Logical Reasoning that you can follow while attempting the passage-based questions.
Firstly, it is essential to recognize the conclusions and premises given in a particular passage.
The next step is to determine the tone or theme of the passage.
It is also very essential to understand the view of the passage.
Reading the question in a minute is a skill that you have to enhance, and you have to figure out the fine details and answer accordingly.
The use of the word 'most' in the questions signifies that you have to pick an answer which best suits the question.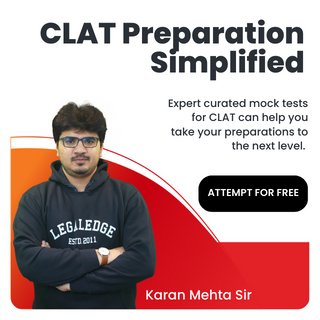 How to Attempt Lengthy Passages in CLAT Legal Aptitude?
Reading comprehension is all about understanding the given passage and the author's ideas to convey.
We have provided some Preparation Tips for the Legal Aptitude Section to ease your preparation. These tips would help you quickly understand how to attempt lengthy passages in CLAT 2024.
Read the passage carefully for the first time, as you do not have much time to read questions repeatedly.
Then, try to relate the facts drawn with the question and analyze if they justify all the arguments without assumptions.
Also, pay attention to all the small details and identify the principles and roles in the passage.
Beware of the minor tweaks given in the statements or questions.
Try to keep your assumptions outside the principle facts and stick to the theories that the principle is always correct.
Do not waste more time on a single question if you cannot identify the correct answer.
Read more: Simple tips to crack the CLAT exam on the first attempt
How to Attempt Lengthy Passages in the CLAT GK Section?
Are you confused about how to solve passage-based questions in the GK section? Well, no need to worry!
Here are a few short tricks for CLAT GK that will help you solve questions quickly in a matter of seconds.
Make sure to read the entire passage carefully before attempting the questions.
While attempting the questions, you must carefully read the information given in the passages and answer the questions accordingly.
You need not worry about memorizing the passage but about comprehending it and finding the key points and essential pieces of information.
Also, pay attention to the wording given in the passage.
Conclusion
Tackling lengthy passages in CLAT 2024 can seem daunting at first, but with the right approach, it becomes a manageable task.
Start by skimming through the passage to get a general idea of the content and structure. Then, focus on understanding the main arguments and key details while ignoring less important information.
Take notes to aid comprehension and refer back to them during the question-solving process. Practice time management to allocate sufficient time for both reading and answering questions.
Remember, patience and practice are key to improving your reading skills. By implementing these strategies, you'll be better equipped to tackle lengthy passages and excel in the CLAT 2024.
Good luck!