The National Institute of Fashion Technology (NIFT) conducts a General Ability Test (GAT) every year for you to get admission to their 16 NIFTs campuses across India. This entrance examination is conducted for you to get admission to various design courses that are offered by NIFTs.
The National Institute of Fashion Technology (NIFT) primarily has 2 undergraduate courses i.e. Bachelor of Design (B.Des) and Bachelor of Fashion Technology (B.F.Tech).
Bachelor of Design (B.Des) is offered for a few specializations like Accessory Design, Leather Design, Fashion Design, Fashion Communication, and Knitwear Design.
The NIFT conducts an entrance exam in January that is known as the GAT (General Ability Test). This design entrance exam is conducted for 16 NIFTs for the 3000+ undergraduate seats.
If you have applied for the B.Des entrance exam then you have to appear for the Creative Ability Test (CAT) and a Situation Test also but the B.F.Tech students just have to give the General Ability Test (GAT).
In this article, you will get to know all the detailed information that you should remember before appearing for the NIFT Exam.
Points to Remember before Appearing for NIFT Exam
You can easily crack the NIFT examination with your creative knowledge because every design examination consists of the drawing test and if you want to excel in the drawing test then you should have good creative knowledge.
If you are unable to showcase your fine arts skills it is ok but if you can show your creativity then you can easily score good marks, and you will get a good rank in the entrance examination also.
This entrance examination is meant for displaying your creative skills only.
NIFT believes in colors so they will judge you more on your colors and harmony other than drawing skills so, you should be creative in your coloring also.
The NIFT considers 50% marks for CAT (creative ability test), 30% marks for GAT (general ability test), and 20% marks for the Situation test for the Bachelor of Design (B.Des) program. And for the B.F.Tech programs consider 100% GAT marks only.
The first and foremost step is that you should understand the examination i.e. you should know the

pattern of the NIFT examination

, the timings of the examination, and the exact location of your exam center.
If you want to understand the examination you should know the pattern of the examination. The NIFT exam consists of 2 tests i.e. CAT (Creative Ability Test) and GAT (General Ability Test).
The GAT is a General ability test of 100 marks. These 100 marks are divided into 3 sections i.e. English Comprehension, Quantitative Ability, Communication Ability & Analytical Ability, and General knowledge and Current Affairs. You will get 2 hours to attempt this entrance examination. There is no negative marking for this entrance examination.
You should have a plan to attempt this examination i.e. you should start attempting that section which you think is a strong section of yours and then shiftily move to the sections which you think are not your strong zone.
Check: Top NIFT Campuses in India
You should first quickly attempt the General Knowledge questions because they are easy to crack. Then at last solve the English section because the English section is time-consuming.
The best trick or technique to solve the English section is to solve it in one go.
The CAT exam is the main exam for the B.Des program in NIFT.
The CAT is a creative ability test of 100 marks. CAT consists of 3 questions which you have to attempt in 3 hours.
NIFT CAT exam will evaluate your intuitive and design ability, observation skills for developing a concept, and innovative use of color and illustration skills.
You have to take out your strong points for the CAT examination. What is your strong point in color theory, color emotion, memory drawing, human figures, perspective, visualization, or fine arts? You have to think about it and make use of your strong points to solve this examination.
Do not follow any sequence to do the examination because you have 3 hours so first 10-15 minutes you go through with the

question paper of NIFT

and then start accordingly with which question is a strong point of yours and then do it.
Check: NIFT Answer Key 2023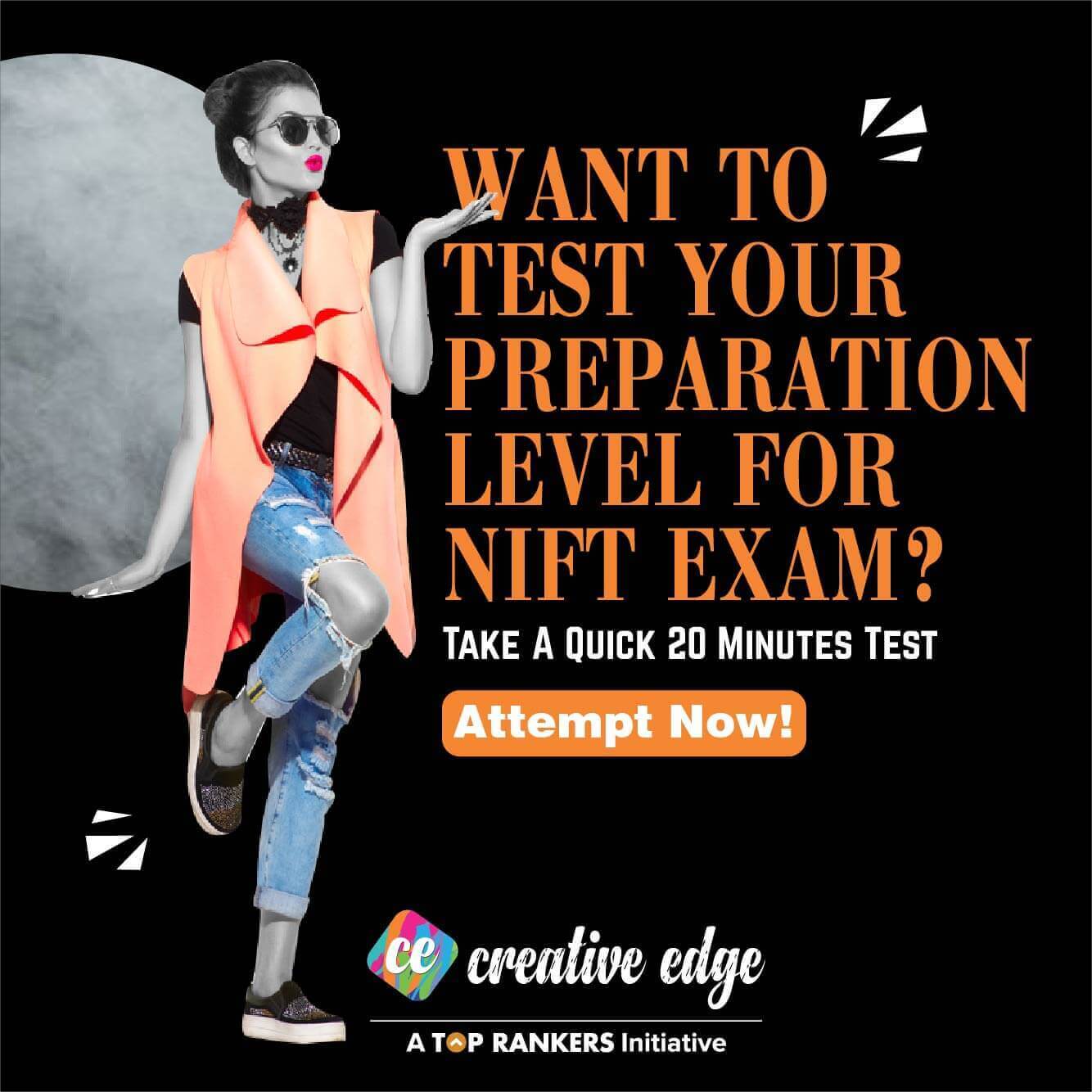 Make a rough note of the things you have thought about while reading the questions.
You should eat, sleep and rest well before the examination because eating, sleeping, and resting properly will help you to increase your recovery and recall the things you have studied and also will keep you fit and fresh during the examination. So that you can perform the examination calmly and easily.
You should keep your bag ready with all the necessary things, dress comfortably, and maintain a timeline. You should be crystal clear on reaching on time at the exam center.
You should have a proper breakfast before going to the examination because this entrance examination is very long so you should have eaten properly.
You should sleep well the night before the examination. That will help you to score more marks because in the morning you will have a fresh mind and a fresh body.
You have proper stationery with you at the exam center. Stationery includes a ballpoint pen (black/blue), HB pencils (any brand would do but professionals use Steelers and if you want to then you can too), Erasers (basic ones/eraser dough), Sharpeners (0.55mm preferable), Dry colors (crayons/pencil colors, any brand would do but students usually prefer Staedtlers of 'Luna' brand), and Rulers. These are all items you should carry with you along with your admit card and anyone original ID proof (Pan Card/ Voter ID Card/ Aadhar Card/ Driving Licence/ Passport/ or any other ID proof issued by any recognized educational institution) at the exam center.
The things which you should not carry with you in the examination hall are – Mobile phones, digital/ smartwatches, any kind of bag/ handbag, papers, notes, books, calculator, marker, white fluid, wet colors ( brush pens, watercolors, oil colors, acrylic colors), any kind of food or snacks, charcoal pencils, etc.
You should arrive on time at the exam center. Do not wait for the gate to close, reach it on time. Avoid any wastage of time on the day of the examination.
Check: Life at NIFT