Reader's Digest: क्या आप आगामी UPPCS J Mains 2023 में सटीक उत्तर लिखना चाहते हैं? Well, look no further because we have got some tried and tested Mains answer writing strategy for UPPCS J 2023.
UPPCS J Mains is crucial for candidates seeking to become Civil Judges in Uttar Pradesh. With intense competition and a vast syllabus, developing a strong answer writing strategy for the Mains examination is essential.
Here, we have answered some of the most common doubts about the Mains Answer Writing Strategy for UPPCS J 2023:
What is the word limit for UPPCS J mains answer writing?

The word limit for UPPCS J mains answer writing is 150-250 words per answer.

Is it necessary to use legal terminology in UPPCS J mains answer writing?

Yes, it is important to use legal terminology, but it should be used judiciously and only where necessary.

Should I focus on case laws while writing answers for UPPCS J mains?

Yes, including relevant case laws in your answers can add weightage and show your understanding of the topic.

Can I include my personal opinion in UPPCS J Mains answer writing?

No, UPPCS J mains answer writing should be objective and based on legal principles and facts. Avoid giving personal or one-sided views on a controversial topic.
Mains Answer Writing Strategy for UPPCS J 2023 - Overview
Sara was a bright, hardworking law student preparing for the upcoming judiciary exam. She had studied tirelessly and was confident in her knowledge of the subject. However, she struggled to organize her thoughts and express her ideas clearly because of the lack of the Mains Answer Writing Strategy for UPPCS J 2023.
One day, she met an experienced mentor from JudiciaryGold who advised her to focus on developing a strong answer-writing strategy for Mains. He explained that it was not just about knowing but also about being able to present it effectively. Sara took his advice and began to work on her answer-writing skills.
She practised regularly and developed a systematic Mains Answer Writing Strategy for UPPCS J. She learned how to structure her answers, highlight the important points, and provide supporting evidence. With her newfound skills, Sara was able to excel in the UPPCS J 2023 exam and secure a bright future as a Civil Judge in Uttar Pradesh.
"The moral of the story is that knowing is not enough.
It is important to have a clear and organized strategy when presenting that knowledge.
Focusing on answer writing skills, one can increase their chances of success in any exam or field."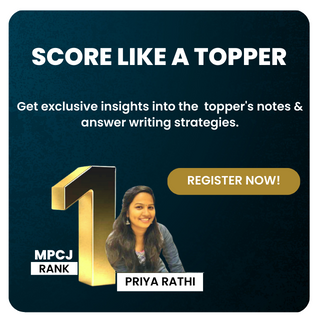 Mains Answer Writing Strategy for UPPCS J 2023 (Complete Guide)
This comprehensive guide will delve into proven strategies and techniques to ensure you excel in Mains answer writing for UPPCS J 2023. Let's embark on this journey to success together!
Understand the UPPCS J Mains Exam Pattern and Syllabus
The first step to success is understanding the UP Judiciary exam pattern and syllabus. The UPPCS J Mains exam consists of five papers, with each paper carrying 200 marks:
General Knowledge
Language (Hindi and English)
Law-I (Substantive Law)
Law-II (Procedure and Evidence)
Law-III (Penal, Revenue, and Local Laws)
A thorough understanding of each subject's UP PCS J syllabus will help you determine the important topics and prioritize your preparation accordingly.
Develop a Study Schedule and Stick to It
Time management is the key to success in any judiciary exam.
Develop a realistic study schedule that covers all the subjects and topics in the UPPCS J Mains syllabus.
Allocate sufficient time for revisions, solving mock tests, and self-assessment.
Sticking to your study schedule will help you cover the entire syllabus systematically and efficiently.
Don't Miss - UP PCS J Eligibility 2023
Emphasize Conceptual Clarity
An in-depth understanding of the concepts is vital for writing comprehensive answers in the Mains examination.
Focus on understanding each subject's principles, laws, and legal terms.
Use reliable study materials, reference books, and case laws to deepen your knowledge of legal provisions and their applications.
Practice Answer Writing Daily
Consistent practice is the key to mastering answer writing in PCS J Mains.
Dedicate daily time to practice writing answers to previous years' questions, sample questions, or mock tests.
This will help you develop a natural flow in your answers, enhance your writing speed, and improve your presentation skills.
Analyze Previous Years' Question Papers
Analyzing UP PCS J previous years' question papers will help you understand the pattern of questions in the UPPCS J Mains exam.
You can identify the frequently asked topics and the weightage of different subjects.
Use this information to prioritize your preparation and focus on the most important areas.
Structure Your Answers
An organized and systematic approach to answer writing is crucial for scoring high marks in the UPPCS J Mains Exam. Follow these guidelines to develop a structured answer-writing strategy:
Read the question carefully: Before attempting any question, read it thoroughly and understand the specific demand of the question. This ensures that you provide relevant and precise answers.
Create an outline: Jot down the main points or keywords related to the question. This outline will serve as a roadmap for your answer and help you maintain focus while writing.
Introduction: Start your answer with a brief introduction highlighting the question's core issue or theme. The introduction should be concise and engaging, setting the tone for your answer.
Body: In the body of your answer, discuss the main points or arguments logically and coherently. Use headings and subheadings to organize your content and support your arguments with relevant facts, examples, and case laws.
Conclusion: Sum up your answer with a crisp and clear conclusion which reinforces your main argument and provides a satisfactory closure to the question.
Be Precise and Relevant
The key to scoring well in UPPCS J Mains is to provide precise and relevant answers.
Avoid beating around the bush and stick to the main points.
Ensure you address all aspects of the question and provide appropriate legal provisions, case laws, and examples to support your arguments.
Read More - UP PCS J Preparation Tips
Enhance Your Language Skills
Good language skills are essential for writing impressive answers.
Work on improving your grammar, vocabulary, and sentence construction.
Practice writing in both Hindi and English, as both are part of the UPPCS J Mains examination.
Effective communication will help you convey your ideas clearly and concisely, earning higher marks.
Know Here - How to Prepare GK for UP Judiciary Exam 2023
Use Real-Life Examples and Case Laws
Including real-life examples and case laws in your answers adds credibility and depth.
It shows your understanding of the practical application of legal provisions and principles.
Keep a list of important case laws and recent judgments related to the UPPCS J Mains syllabus and use them wisely in your answers.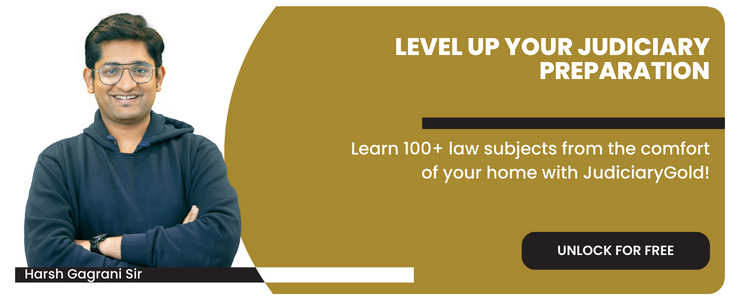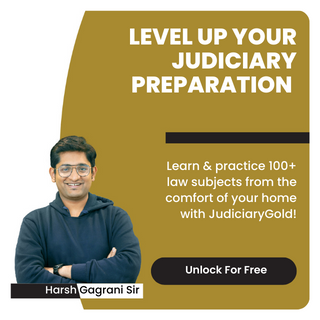 Conclusion
In conclusion, the UPPCS J Main exam is crucial in becoming a judge in Uttar Pradesh. By following a well-planned answer writing strategy that includes understanding the question, structuring your answer, and providing relevant examples, you can improve your chances of success in the UPPCS J 2023 Mains exam.