Summary: Reading the post can provide you with more insight if you are having trouble deciding between BBA and BBM because they sound identical. Happy Reading!
BBA (Bachelor of Business Administration) and BBM (Bachelor of Business Management) are two different undergraduate degrees that many universities offer across India.
There are parallels and contrasts across these bachelor's degrees, despite business management is one of their areas of study.
The article will walk you through the differences, salary prospects, eligibility requirements and top colleges offering these programs.
Difference between BBA and BBM
The main difference between BBA and BBM lies in the fact that BBA is more focused on the theoretical aspects of business like marketing, finance and accounting.
In contrast, BBM focuses on the business's practical side, such as strategy, operations, and management.
BBA is more suitable for those who are looking for a career in the corporate sector, whereas BBM is an ideal choice for those who wish to pursue their own business.
BBA also provides more exposure to the students to the business environment and the latest trends in business.
On the other hand, BBM provides more emphasis on the analytical and technical aspects of the business.
Similarities and differences between BBA and BBM programs. Let's see what is the difference between BBA and BBM course?
| | |
| --- | --- |
| Bachelor of Business Administration | Bachelor of Business Management |
| Administrative studies | Management studies |
| Bachelor degree | Bachelor degree |
| Three years | Three years |
| Accounting, Entrepreneurship, Finance, Real Estate, Human Resource Management, International Business, Information technology, etc. | Finance, Operations Management, Management Information Systems, etc. |
| Complete class 12 | Complete class 12 |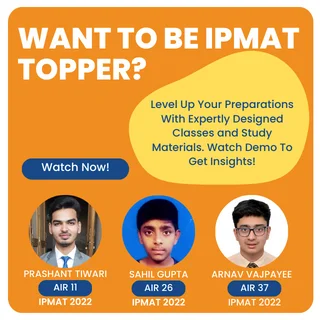 Eligibility Criteria for BBA vs BBM
Eligibility varies from college to college.
So if you are targeting to study BBM or BBA program, ensure you visit the official website of the respective college and check its eligibility requirements.
General eligibility requirement: You must have completed class 10+2 with valid scores to apply for BBA or BBM programs.
The eligibility criteria remain almost the same for both of them.
Check: BBA vs BMS
Career Prospects and Salary
BBA:
BBA vs BBM salary
The Bachelor of Business Administration (BBA) is a highly sought-after degree that can open doors to various career opportunities.
Graduates from a BBA program can pursue successful careers in business, finance, marketing, management, and other related fields.
Many employers value the skills and knowledge acquired through a BBA program, making it a great choice for those looking to stand out in the job market. BBA graduates often find employment in the private sector, government, and nonprofit sectors.
They may find jobs as sales representatives, financial advisors, marketing analysts, human resource managers, and more. Other career opportunities include working as an entrepreneur, a consultant, or a business analyst. With the right experience and education, BBA graduates can also advance to executive-level positions.
Check: Preparation Strategy for BBA Entrance Exams
BBM:
The BBM program can provide students with various career prospects.
Graduates can pursue a variety of professions ranging from experts in marketing, public relations, sales, finance, and human resources to working in government and non-profit organisations.
They can also pursue further study, such as an MBA, which can provide them with a wide range of career opportunities in the business world.
Additionally, the knowledge and skills gained from the BBM program can be used to pursue various other professional roles, such as project management, business consulting, and entrepreneurship.
Check: Alternative BBA Entrance Exams with IPMAT
BBA Careers and Salary
| | |
| --- | --- |
| Job Designation | Average Salary |
| Business Administration Professor | INR 9.96 LPA |
| Research and Development Manager | INR 11.62 LPA |
| Management Accountant | INR 4.50 LPA |
| Business Consultant | INR 9.96 LPA |
| Production Manager | INR 6.67 LPA |
| Information Systems Manager | INR 1.01 LPA |
BBM Careers and Salary
| | |
| --- | --- |
| Job Designation | Average Salary |
| HR Manager | INR 6.97 LPA |
| Financial Analyst | INR 4.14 LPA |
| Operations Manager | INR 7.65 LPA |
| HR Generalist | INR 3.74 LPA |
| Marketing Manager | INR 6.83 LPA |
| Marketing Executive | INR 2.91 LPA |
Check: Best Institutes for Management Studies
Top Colleges in India offering BBM program
The top colleges in India offering BBM program is as follows:
Parul University
Andhra University
Sri Venkateswara University
Calicut University
Ethiraj College for women
Alliance business school
Ammani College
PA College of Engineering
NITTE University
Scott Christian College
Check: Why Should You Choose Management as Career?
Top Colleges offering BBA Programs
The BBA-MBA degree is also given in the form of an integrated management program. The top colleges offering BBA programs are as follows:
IIM's
Shaheed Sukhdev College of Business Studies, Delhi University
Keshav Mahavidyalay, Delhi University
Deen Dayal Upadhyay College, Delhi University
Anil Surendra Modi School of Commerce, NMIMS University, Mumbai
Indian Institute of Foreign Trade (IIFT) Kakinada campus
Symbiosis Centre for Management Studies, Pune, Symbiosis International University
Institute of Management, Nirma University, Ahmedabad
Christ University, Bangalore
TAPMI Bengaluru
Check: Business Management Courses after 12th
Conclusion
Choosing between BBA or BBM program depends on your personal interests and career aspirations.
BBA programs typically focus on general business topics, while BBM programs focus more on management.
It is important to research each program and understand its curriculum before making a decision.