Aspirants who want to pursue a career in management may be wondering how to prepare for the BBA entrance test after completing their 12th grade examinations.
Right now, your mind is probably racing with issues like how to prepare for a BBA entrance test, which BBA admissions to apply for, and what strategy to take?
To get into one of the best BBA institutions, one must begin studying as soon as possible. DU JAT, IIM Indore IPM Aptitude exam, and SET BBA are among the best BBA entrance exams.
IP University, Symbiosis University, NMIMS School of Business Management, Christ University, and other BBA admission examinations are usually held in May, whereas Delhi University's are held in mid-June.
As a result, you'll have around a month and a half to study for these admission examinations after your 12th board exams.
When is the right time to prepare for the BBA entrance exam 2024?
Considering the intense competition in management exams, you need to start as early as possible. Some of the students start preparing for board exams. While others, who do not want to deviate their focus from the board examinations, start just after finishing their board exams.
Hence, it completely differs from person to person.
What should be your approach (Strategies)?
Understand the Exam pattern and Syllabus
To solve any problem, first, you need to understand the problem.
If that is done correctly, half of the work has been done.
Similarly,
A good approach for preparing for an entrance exam involves understanding exam patterns and syllabus !
As a result, we've compiled a list of some important BBA exams, their syllabus, and exam pattern as well as page links to learn more about each exam after strategies.
Allot time limit for each concept you are studying and try to follow time table in that.
This will help you go with a balanced approach. Distribute the subjects you need to study each day.
Revision is often an overlooked part, but it should happen. Revise an essential part of your preparation to ensure whatever you are studying is still intact with you. Revise every week.
Start with a small quiz to track and understand if you can take the competition. Train your mind to work accordingly.


Most popular BBA Entrance Exams
Integrated Program in Management Aptitude Test (IPMAT), a gateway for admission to the five-year integrated program in management is conducted by the Indian Institute of Management (IIM).
IIM Indore Exam Eligibility for Domestic Applications (Indian Nationals)
Education Qualification: You should have passed Standard XII/HSC or equivalent examination in 2018, 2019, 2020, 2021, 2022 and 2023. If you are a person taking class 12 exams in 2024, you can also apply.
Age: You must be born on or after August 01, 2002, to apply for the exam. If you belong to the reserved category, you will be given 5 years of age relaxation.
Minimum Percentage of Marks: The qualifying percentage required for the IIM IPM Exam is 60% in Class X and Class XII for General Category. For SC/ST/OBC and other reserved categories, it is 55%.
As per the IPMAT Exam Pattern 2024, the exam is conducted in online mode. IPMAT Admissions are made through a 3 stage selection process.
There are three sections in the IIM Indore aptitude test, i.e., Quantitative Ability (MCQ), Quantitative Ability (SA), and Verbal Ability.
According to the Paper Pattern for the IPMAT exam, the question paper includes 60 questions from the quantitative section and 40 questions from verbal ability.
Read IPMAT Syllabus 2024 PDF (Rohtak & Indore) for detailed syllabus.
Guru Gobind Singh Indraprastha University (GGSIPU) conducts GGSIPU CET exam for providing admission into Bachelor of Business Administration (BBA).
If you have completed your 10+2 and aged not more than 21 years, then you apply for GSSIPU BBA CET 2024.
Number of questions in GGSIPU- 100
Type of questions- MCQs
Total marks-400
GGSIPU CET BBA Syllabus 2024 : There are four sections in GGSIPU CET-
English Language and Comprehension
General Awareness
Logical and Analytical Ability
Management and Communication Skill
Check out GGSIPU CET BBA Syllabus 2024 for detailed syllabus.
The Central University Common Entrance Test (CUET Exam) is a national level exam conducted by one of the central universities and the government recommends conducting CUET for the 54 Central Universities from the academic session 2024-2025.
Previously, the students were evaluated based on12th marks, but now you are required to appear for a common aptitude test and clear the exam with qualifying marks.

The CUET Paper will have 2 parts: Part A with 25 questions and Part B with 75 questions. The CUET Exam Pattern 2024 article offers an insight into the pattern of the exam and its marking scheme in detail.
The CUET Syllabus shall vary for each course. Some of the major topics that need to be covered under CUET 2023 are English, Reasoning, General Aptitude, Analytical Skills, Numerical Aptitude/Data Interpretation, General Knowledge subjects/topics, and other topics.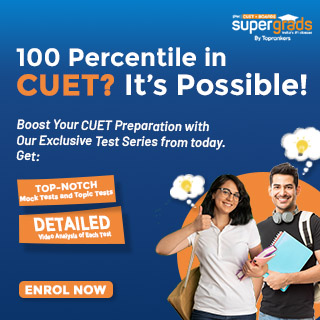 Narsee Monjee Institute of Management Studies (NPAT exam) consists of two papers: Paper 1 (common for all courses) and Paper 2 (only for the design course). In the paper 1 exam, you will be tested on your proficiency in English, quantitative and logical reasoning skills. And paper 2 is to test your spatial ability and visualization skills.
List of books to refer BBA Entrance Exam 2024
Quantitative Aptitude for Competitive Examinations by R.S. Aggarwal
Quantitative Aptitude for Competitive Examinations by Abhijit Guha
Model Approach to Logical Reasoning by R.S. Aggarwal
Analytical Reasoning by M.K. Pandey
Objective General English 01 Edition by R.S.Aggarwal
Proficiency in Reading Simplifying the Passage for you by Ajay Singh.