Summary: Experience life at the dynamic Indian Institute of Management Indore (IIM Indore) with demanding yet enriching campus activities. Explore undergraduate/postgraduate programs, extracurricular activities, annual festivals, and the supportive community at IIM Indore.
Let's go on the IIM Indore Campus tour and discover the opportunities for career success and entrepreneurship that come with the institute's esteemed reputation.
The Indian Institutes of Management (IIMs) are one of India's leading institutes of management education and research. Specifically, they offer undergraduate/postgraduate, doctoral, and executive education programs and additional courses. IIM educates students to pursue a career in management and introduces real-life experiences that encourage individuals to learn about life and themselves. Life at IIM Indore is very demanding, a new range of problems arises every day, so learning is part of IIMs daily routine.
Life at IIM Indore might be demanding, hectic, and even exhausting, yet it is never monotonous. Students are generally employed regularly between classes, for positions of responsibilities, committees, activity and interest clubs.
Download Free Study Material for IPMAT 2023 Exam by SuperGrads
It is a residential campus with housing for all course participants, so it fosters camaraderie and long-term connections.
Students have classes till and at ungodly hours, midnight sessions and exams, and constant pressure to deliver. The one constant throughout all of this is that the campus never sleeps.
Birthday parties have become a campus tradition, with more individuals than can be counted wishing the birthday guy.
The celebration of ethnically varied festivals, late-night partying, crowds flocking to the city, lengthy rides on roads around the beautiful campus, and drives to adjacent places, among other things, comprise the collage of life on campus.
IIM Indore Campus
The Indian Institute of Management Indore (IIM Indore) founded in 1996 is an autonomous public B-School and one of the fastest-growing institutions in Indore. It is promoted and funded by the Ministry of Human Resources Development, Government of India.
Located on top of a spectacular hillock, IIM Indore's 193-acre campus offers an excellent context for introspective learning.
IIM Indore has the latest in teaching aids, rich training opportunities, a solid IT backbone, state-of-the-art sports complexes and hostels, and modern infrastructure.
Away from the city's noise and pollution, the institute is a haven of fresh air, meandering roads, and quiet environs; until that calm is disturbed by the panicked shouts of students who must fulfil unfathomable deadlines on any given day.
The calm and quiet of the area become meaningless in that time of complete chaos, when the lineups for the printer are interminable and the calls to the professor to extend the deadline are continuous.
Read more: IIM Indore Courses Offered
Extracurricular Activities
At the same time, participants also engage in things that normal students do such as enjoying sports, an activity that is facilitated by courts for various sports and a fully equipped sports complex. In IIM Indore, there is ample scope for extracurricular activities through various societies, clubs, and special interests groups that strive to serve as outlets for the student community's passion and enthusiasm. IIM also hosts the country's best festivals with special visits from Bollywood actors.
IIM Indore Clubs
The IPM Social Club, AASHA, is a social awareness cell run by IPM students. Every year, it attempts to take initiatives and arrange events to provide a platform for students to recognise their social responsibility and contribute as much as they can to society in order to make a difference. Recent drives have included blood donation drives, tree planting drives, Panacea, and others.
The IPM activity club conducts numerous activities for students, allowing them to develop co-curricular abilities. This Club also contributes to the participants' social lives being of higher quality. From holiday celebrations to batch vacations, this Club assists participants in taking a break from their daily academic schedule.
The Club was founded with society's growing need and desire to promote entrepreneurship. The major goal of E-cell is to encourage and support IPM students' entrepreneurial ideas by providing a channel of important resources. The E-Cell also makes an effort to provide students with possibilities for live projects and internships to broaden their experience and understanding of the business. Furthermore, the IPM E-Cell collaborates with the PGP E-Cell to manage the operation of JAM and other initiatives.
Impulse- The Dance SIG, the main purpose of this Club, is to establish a comfortable environment for dance aficionados. It provides participants with the opportunity to develop and encourage aspiring artists.
The IPM debating and MUN society is known as Retorica. Anyone who is interested can join, learn, and participate after being selected at the start of each academic year. Retorica intends to grow its operations and strengthen its presence in debating circuits while maintaining the spirit of the argument.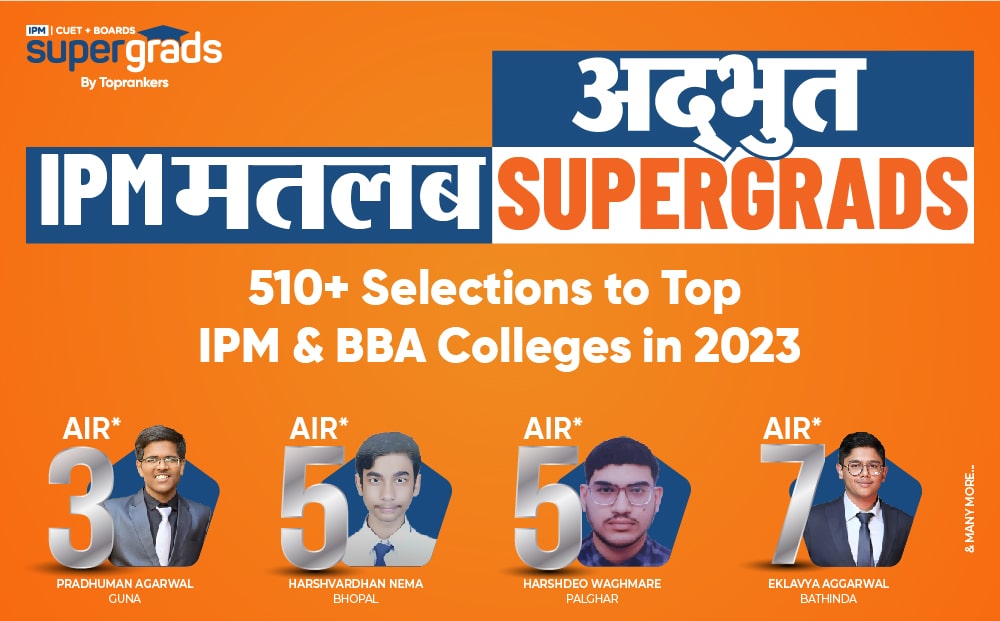 IIM Indore Hostel
Campus life IIM IPM Indore has its own charm. It's like a parallel world, an environment that pushes you out of your comfort zone and introduces you to various interactions.
The hostel blocks are spread around the canteen, on the sides of the hill, in an artistically built way. Single-seat / twin-shared housing facilities are open to all students on campus grounds with separate blocks/floors for men and women. The hostels, mostly in blocks of three, are interlinked.
All the blocks have a square in the middle where basketball/badminton courts with artificial turf are kept, and some of the blocks also have lawns in the middle.
Dedicated mess facilities and round-the-clock canteen facilities with vegetarian and non-vegetarian meals are also available to students. Several other packaged food items are available in the canteen itself. Apart from the daily mess, there's a night canteen going from midnight To five o'clock.
Read more: IIM Indore Fees
IIM Indore Ambience
The harder it is to get into an institution, the more diversified and intelligent students it gets. Therefore a person who cleared the

management entrance exam

, for which thousands of candidates appear, has gone through a rigorous preparation phase and cleared the Aptitude test.
An Intuitive peer would help you build a strong personality. This program will also aid your overall development as the environment in IIM will make you a brighter and more confident person.
IIM Indore has its own charm. It's like a parallel world, an environment that pushes you out of your comfort zone and introduces you to various interactions.
Every year, the IIM chooses eligible students to spend one academic term at renowned business institutes worldwide.
This will certainly help undergrads obtain international exposure and perspective. Studying in a foreign nation is a once-in-a-lifetime chance that every student should have at least once during his or her academic career.
A Day at IIM Indore
The classes start at 8:45 a.m., and all students are expected to be on time because there is a penalty for tardiness. As a result, there is a mad dash in the midst of the chaos and on the way up to the academic block. Not only does one have to be on time, but one also be prepared for class by having studied the readings that have been circulated in advance. The 75-minute long sessions, punctuated by 15-minute tea breaks, will occupy most of your days.
However, the approach of the evening indicates the start of more joyful activities on campus, such as participating in a sport of your choice, taking leisurely walks around campus, and exploring the city and its various eating establishments via the institute bus.
One of its most distinguishing qualities is that most of the campus is operated by students. The Student Activities Council (SAC) is the vehicle through which the student body conducts most of its activities. The SAC, elected by the attendees each year, is the source of administration, merriment, and entertainment.
The Cultural Committee, or CulCom, is organising festivals, feasts, bonfires, parties, antaksharis, dumb charades, and other activities.
The student body also operates its own shop, the PI shop, which provides the students' daily requirements. It provides basic goods and gives you hands-on experience running a business — a true learning experience in terms of management.
In addition, the students run Juice joints and More, also known as JAM, a fast food and juice bar. JAM is well-known for its freshly produced juices and fast food, but it is also where most students gather in the evenings to chat, watch cricket events, and generally unwind.
Above all, life at IIM Indore is an exciting and surprising trip. Every student body member lends unique flavour and twists to this location. With so many individuals, the campus transforms into a true universe of various shades.
IIM Indore Events
IRIS
IRIS is the annual Management-Cultural Festival at IIM-Indore. It has its own history, becoming bigger and better with each passing year. It is a fusion of imagination and activity, with top talents and the greatest minds from the country participating on a single platform. Every November, students from prominent institutes go to Indore to participate in the fun and learning at IRIS, IIM-Indore.
At IRIS, IIM Indore embarks on a mission to identify future business leaders in a variety of fields. IRIS events have developed over time to cover a variety of themes spanning many management areas, such as finance, business consulting, operations, human resources, and sales & marketing.
Some of IRIS's signature events include Ashwamedha, Neetishastra, Chanakya, Clueless, Gordian Knot, and Kalpavriksha. Lavanya (Fashion Show), Laasya (Dance), Voice of Indore (Singing), and Distortion are some of our cultural events (Rock Show).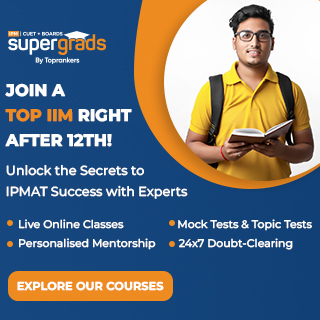 Atharv
Atharv has been Central India's most lively, enriching, and, of course, largest cultural, managerial, and literary festival. This combination of realised goals, visions, and rising passion among participants and the IPM fraternity.
Its star-studded comedy festival has featured pioneers such as Zakir Khan, Biswa Kalyan, Sapan Verma, and Rahul Subramaniam in recent years, with Karunesh Talwar and Devesh Dixit being the most recent additions.
Over the years, laughter, enjoyment, and fulfilment have served as a sacred fire for Atharv, shaping it into what it is now. Simultaneously, we found ourselves revelling in the sounds of Vh1 Supersonic and Sunburn, who rocked our EDM nights and finding solace in the melodies of Indeep Bakshi and Arjun Kanungo.
Ranbhoomi
The term 'Ranbhoomi' perfectly encapsulates the essence of any competitive sport. It is about the challenge, the war, the performance in the battle, the rules, the ethics, the spirit, and everything else that contributes to a healthy competition in which one craves success.
It is a three-day festival with an exciting mix of sporting games ranging from the mainstream – Cricket, Football, Basketball, Volleyball, and Chess – to the uncommon, like Arm-Wrestling! And each contends to attract the top talent from across the country.
Ranbhoomi has three days of pure, unadulterated sports enjoyment planned for you. Participate, play hard, compete brilliantly, and walk away with laurels and a dazzling win.
Read more: IIM Indore Interview Experience by IIM Indore Students
IIM Indore Courses
IIM Indore offers a wide range of Academic and Executive UG, PG, doctoral, and certificate programs in the field of Management. The two-year residential PGP is the flagship program of this institute.
The flagship PGP is available across nine specializations that lead to the grant of an MBA degree after completion

Five-Year Integrated Management Program (IPM)

is a comprehensive management program with a combined course of management studies from undergraduate (UG) to postgraduate (PG) for class 12th students.
After successfully completing the academic rigour of 5 years, the participant will be awarded a Master of Business Administration (MBA) by the IIM Indore.
If any student chooses to quit after successfully completing the program requirement at the end of 3 years, he/she will be awarded a degree of Bachelor of Business Administration (BBA).
IIM Indore IPM Admissions Process
Applicants will be chosen on the basis of the cumulative results of the Aptitude Test (AT) and the video-based evaluation. The selection process shall be as follows:
First, applicants that meet the minimum qualifying requirements should submit their application online as per the application process.
Based on the applications obtained, candidates who fulfil the minimum eligibility requirements will be called for an Aptitude Test (AT).
At this stage, the qualifying pool for the next stage, i.e. the shortlist for the Video Based Evaluation, is created, taking into consideration only those applicants with good raw scores and a minimum score in each of the three parts of the Aptitude Test. The minimum marks cut off in each segment will be determined by the Admissions Committee.
For the Video Based Evaluation point, an appropriate number of candidates will be shortlisted from the qualifying pool for each position using the Aptitude Test Score (ATS)-based merit list.
Video-Based Assessment: Applicants shortlisted for the Video Based Assessment will be expected to submit a self-recorded video file immediately after the release of the Aptitude Test Outcome within a fixed period of time. A collection of questions will be given to candidates on which they will be expected to film their video and upload it within the given period of time. Candidates who fail to upload a self-recorded video within the stated period will be excluded from the further application process.
Only candidates who meet the criteria specified in the earlier stages will be considered for the final selection. The category-wise merit list will be created on the basis of the Composite Score (CS), as shown in the table below. Provisional admission offers will be made in accordance with the reservation standards of the Government of India.
| | |
| --- | --- |
| Component | Score |
| Aptitude Test Score | 85% |
| Video Assessment | 15% |
| Composite Score | Sum of the above |
Read more: IIM IPM Admission
IIM Indore Placements
IIM Indore continues to retain its status as one of the country's best B-Schools by successfully completing the final placements for the 2021 batch. Institute saw the participation of 210+ companies that offered many roles in Automobile, BSFI, Consulting, E-Commerce, Energy, FMCG, Infrastructure & Real Estate, Healthcare, Pharmaceuticals, Technology, Media and Telecom.
Apart from the marquee recruiters, 40+ eminent first-time recruiters were also hired from the campus.
With the largest and most diverse batch among all IIMs, IIM Indore recorded an average salary of 23.6 lakh, which is 3% more than the previous year.
The average salary of the top 100 students stood at 33 LPA.
The highest domestic and International salaries offered were INR 41.5 LPA and INR 56.8 LPA.
Read more: IIM Indore Placements
With 22 per cent of the batch opting for advisory positions, consulting remained the chosen area for the participants. Prestige recruiters such as Avalon Consultancy, The Boston consultancy firm, Bain Capability Center, Cognizant Business Consulting, Consulting, Deloitte India, Ernst & Young, Infosys Management, PwC India, PwC US Management Consulting, SKP Consulting were seen during the season, taking students in good numbers.
Life After IIM Indore
Middle-level and top-level MNCs recruit from IIM that have the best working environment.
Switching jobs is also very easy with the IIM tag, as IIM has really amazing goodwill in the industry.
IIM experience also prepares students for entrepreneurship, which they can pursue directly after college or after a few years of job.
Last but not least, IIM has one of the most powerful Alumni bases. You can reach out to alumni for guidance, referrals, or help for your own ventures.