The Integrated Programme in Management (IPM) is a full-time 5 years residential integrated program. These 5 years of the IPM Programme are divided into parts, i.e., the first 3 years of the IPM program are structured for the undergraduate course, and the next 2 years of the IPM Programme are structured for the postgraduate course.
The students who take admission in this IPM program right after completing their class 12th board examinations have a very bright career ahead of them. They have done early training for the entrance examination and got aware of the examination to make a bright career in management.
Over 5 years and 15 terms, the main elements of the IPM integrated program involve courses in Psychology, Sociology, Political Science, Economics, Mathematics, Statistics and Economics, Humanities, Literature, and Fine Arts.
After completing the first 3 years of your 5-year integrated program in management (IPM), students will have to do a social internship. And during the next 2 final years, students have to do a business internship.
After successfully completing the 5-year IPM integrated course, students will be awarded the Bachelor of Arts (Foundations of Management) and the Master of Business Administration (under the Dual Degree Programme) degree by the IIM Indore.
In this article, you will get to know all about the IPMAT placements and Jobs facilities.
IIM Indore 2022 Placements
Through IPMAT Entrance Exam, you will get an opportunity to develop a global perspective through its ISEP (International Student Exchange Program).
Through the ISEP program, you are exposed to different pedagogies of management education and find interacting and experiencing with students and faculty abroad very enriching.
The institute provides an enriching academic experience to international students. At the same time, it helps its student community benefit from the fresh thoughts and new ideas that foreign students have to offer.
Download Free Study Material for IPMAT Exam by Super Grads
The table below shows the IIM Indore 2022 placements:
| | |
| --- | --- |
| Aspects | Details |
| Highest CTC (Cost to Company) offered | Rs. 50 LPA |
| Average CTC (Cost to Company) offered | Rs. 22.92 LPA |
| Median CTC (Cost to Company) offered | Rs. 22 LPA |
| Number of Recruiters | 160 |
| Number of First-Time Recruiters | 45 |
| International Offers | 2 |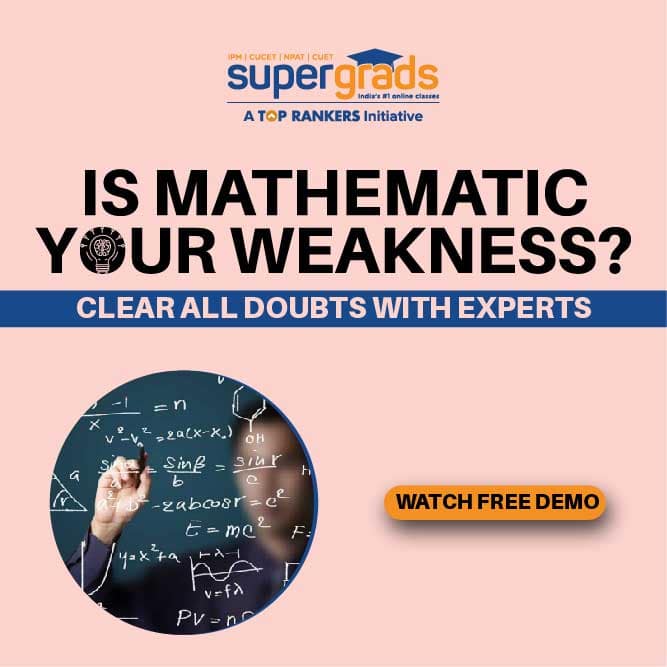 IIM Indore Final Placement 2022
IIM Indore has decided its final placement for the batch 2017 - 2022 with a 40% rise in the highest salary package offer.
This batch consists of 607 candidates, of which 96 students hold a dual degree (IPM program), 440 students hold PGP (Postgraduate Programme in Management) programs degree, and 71 are from PGP Mumbai.
This year the institute has witnessed the highest international package of Rs. 89.25 LPA and the highest domestic package of Rs. 40.5 LPA.
The average salary package offered was Rs. 20.79 LPA annually, which is 14% extra as compared to the previous batch placement. The median salary offered was Rs. 19.5 LPA. All in all, the reputed business institute had a very successful placement closing.
Take mock tests to know where you stand with your preparations, and if you wish to join the best IPM Coaching, take the SuperGrads CUET Scholarship Test.
Batch Profile
| | |
| --- | --- |
| Total Number of Applicants | 607 |
| Number of Students from IPM program (Dual Degree) | 96 |
| Number of Students from the Post Graduation Programme in Management | 440 |
| Number of Students from the Post Graduation Programme in Management Mumbai | 71 |
| Average Work Experience Required | 22 Months |
| Students who has Work Experience | 50% |
| Students from Premiere Institute (IIMs) | 41% |
| Percentage of Male Students | 60% |
| Percentage of Female Students | 40% |
The competition to study at IIMs are high; therefore, be thorough with your IPMAT preparations.
Learn more about the Important topics for the IPMAT exam to ace your preparations.
Placement Statistics
| | |
| --- | --- |
| Average CTC (Cost to Company) Offered | Rs. 20.79 LPA |
| Highest CTC (Cost to Company) International Offered | Rs. 82.25 LPA |
| Highest CTC (Cost to Company) Domestic Offered | Rs. 40.5 LPA |
| Median CTC (Cost to Company) Offered | Rs. 19.4 LPA |
| Number of Recruiting Companies | 190 + |

Domain Statistics
| | |
| --- | --- |
| Sales and Marketing | 22% |
| Consulting | 27% |
| Finance | 26% |
| General Management | 15% |
| IT / Analytics | 10% |
Read more: IPMAT Fee structure and scholarships
List of Top Recruiting Companies
The table below shows the list of top recruiting companies that offer jobs after completing the IPM program from IIM Indore:
Avalon Consulting
Ernst and Young
SKP Consulting
The Boston Consulting Group
I3 Consulting
Axis Bank
Bain Capability Centre
Mckinsey
Bank of America
Cognizant Business Consulting
PwC India
Credit Suisse
Deloitte USI
PwC US Management Consulting
CRISIL
Deutsche Bank
ICICI Bank
Nomura
Goldman Sachs
Indus Valley Partners
Royal Bank of Scotland
Edelweiss
JP Morgan Chase
Yes Bank
HDFC Bank
Kotak Mahindra Bank
Airtel
HSBC Bank
Max Life Insurance
Amazon
American Express