Summary: The IPMAT placement rate for graduates is high, with many students finding positions in various fields. Do you aim to work at top companies like Amazon, EY, Deloitte, Flipkart, Cognizant, ICICI Bank, etc., with high CTC? Choose to study at the top IIMs in India!
Are you looking for a management career in the corporate world? Then, IPMAT is the right choice for you!
IIM provides excellent placement opportunities to its students. Some top recruiters include HSBC, Deloitte, KPMG, Accenture, PwC, J.P. Morgan, Ernst & Young, Citibank, ITC, Infosys and many more.
Some of the most popular job roles offered to IPMAT graduates are in the fields of Consulting, Finance, General Management, HR, IT, Marketing, etc.
With the right preparation and hard work, you can crack the IPMAT exam and be placed in one of the world's top companies.
IPMAT Placements for the Academic Year 2023
You can develop a global perspective through these undergraduate exchange programs.
They also exposed you to different pedagogies of management education with students and faculty abroad, which is enriching! Through many internships and exchange programs, international students can exchange new ideas.
Here's everything you need to know about IPMAT Placements and Jobs 2023 on the Indore campus.
The picture below shows the IIM Indore IPMAT placements 2023: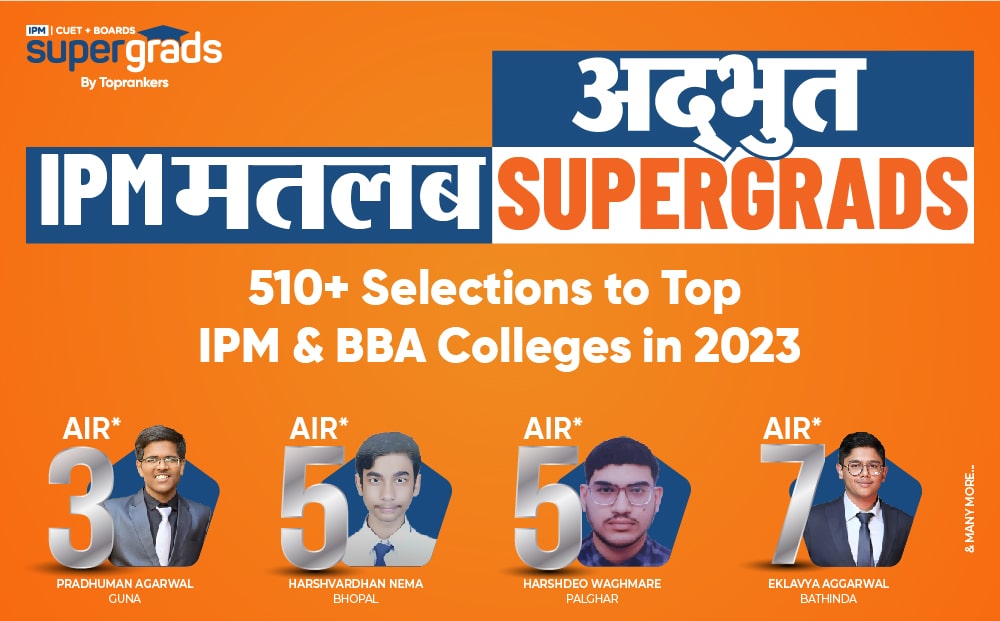 IIM Indore Final IPMAT Placement 2023
In the final placement for the 2023 report, it was noticed that job roles offered to candidates were distributed across a wide range of sectors.
The major sectors were General management, HR, Operations, Finance, Consulting, Sales and Marketing, IT, and Analytics.
Placement statistics are shown in pictorial representation from official sources as follows.
Take mock tests to know where you stand with your preparations, and if you wish to join the best IPM Coaching, take the IPMAT Mock Test.
Domain Profile
The competition to study at IIMs is high; therefore, be thorough with your IPMAT Preparations and learn more about the Important Topics for the IPMAT Exam to ace your preparations.
Batch Profile
The average compensation was INR 30.2 lakhs, which increased by 20.8% from the past years. The median compensation grew by 12.9% to INR 27.29 lakhs.
The highest package this year was 1.14 Cr.
The top 100 students secured an average compensation of INR 52.6 Lakhs.
Placement Statistics
| | |
| --- | --- |
| IPMAT Placements and Jobs | IIM Indore IPM Salary Package and Fees |
| Average CTC (Cost to Company) Offered | 30.2 LPA |
| Highest CTC (Cost to Company) International Offered | 1.14 Cr PA |
| Highest CTC (Cost to Company) Domestic Offered | 1.14 Cr PA |
| Median CTC (Cost to Company) Offered | 27.2 LPA |
| Number of Recruiting Companies | 200 + |
Visit the official website to download the placement report of IPMAT, along with the salary package, recruiter details and more.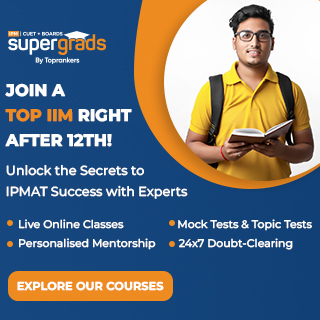 Domain Statistics
IPMAT Placement for various domains -
| | |
| --- | --- |
| Sales and Marketing | 18% |
| Consulting | 29% |
| Finance | 18% |
| General Management | 19% |
| IT / Analytics | 16% |
Check: IPMAT Fee structure and scholarships
List of Top Recruiting Companies
The table below shows the list of top recruiting companies that offer IPMAT placements and jobs 2023 after completing the IPM program from IIM Indore:
Avalon Consulting
Ernst and Young
SKP Consulting
The Boston Consulting Group
I3 Consulting
Axis Bank
Bain Capability Centre
Mckinsey
Bank of America
Cognizant Business Consulting
PwC India
Credit Suisse
Deloitte USI
PwC US Management Consulting
CRISIL
Deutsche Bank
ICICI Bank
Nomura
Goldman Sachs
Indus Valley Partners
Royal Bank of Scotland
Edelweiss
JP Morgan Chase
Yes Bank
HDFC Bank
Kotak Mahindra Bank
Airtel
HSBC Bank
Max Life Insurance
Amazon
American Express
Check: Right time to start preparing for the IPMAT exam
The selection process usually consists of multiple rounds, such as online assessments, group discussions, and personal interviews.
These companies typically offer pre-placement offers to the students who perform well in the selection process.
The students who accept the offers are placed in the respective companies.
Check: IPMAT College Predictor 2024
IPM Rohtak Placements Overview 2023
IIM Rohtak had a 100% placement record for the 2022-23 batch. More than 120 recruiters visited the college, of which 45 were new companies.
IIM Rohtak witnessed an increase of 16.7% in the annual CTC offer to its students. Here is a pictorial representation of IPM Rohtak Placements.
Total companies visited - 140+
Average Stipend - INR 99,100
Highest Stipend - INR 2,50,000
Top 25% - INR 1,65,231
Top 50%: INR 1,34,580
Jobs were offered in Consulting, Finance, General Management, IT, Operations, Sales and Marketing.
The top recruiters are Tata Steel, Deloitte, E&Y, Kotak, ICICI, Samsung, Amazon, Infosys etc.
Check: IPMAT Cut off 2023
Batch Profile
Check: 6 Month Study Plan for IPMAT Indore
IPM Ranchi Placements Overview 2023
IIM Ranchi's distinguished MBA-HR program lives up to its reputation as one of the most pre-eminent courses in the field of Human Resource Management.
This year, the HR batch of 2021-23 secured some exceptional opportunities, notching a 4.2% increase in average CTC offered, epitomizing the program's worth in the corporate world.
MBA profile across all domains -
The job roles offered were distributed in several domains like marketing, research, development and management.
Top recruiters were Adani, Accenture, Capgemini, HSBC, Samsung, TATA Steel etc.
Check: IPMAT Seats
IPM Jammu Placements Overview 2023
IIM Jammu has continued to maintain its high standards and achieved remarkable success in the placement season.
The class of 239 students witnessed an overwhelming response from the industry, with over 126 companies participating in the campus recruitment process.
A total of 246 offers were made to the students.
The highest CTC stood at INR 64 LPA, while the average and median CTC stood at INR 16.43 LPA and
15.25 LPA, respectively.
The average package increased by 19% over last year.
The average package for freshers remained at INR 15.5 LPA, whereas for experienced candidates, it was INR 20 LPA.
The placement graph over the years is shown in the picture below.
Check: JIPMAT Result 2023
Batch Profile
Placement Statistics
Check: IPMAT Indore Fees 2024
IPM Bodh Gaya Placements Overview 2023
Placement statistics of IIM Bodh Gaya as per Percentile Wise Classification is as follows:
Percentile Wise Classification
Check: JIPMAT Exam Analysis
Quartile Wise Classification
Check: JIPMAT Previous Year Papers
Year Wise Trend Placement Trends at IIM BodhGaya
Top recruiters are IFB, Airtel, KPMG, State Bank of India, Jio, ITC, Kotak, etc. Similar IPMAT Placements and Jobs 2024 can be expected this year as well.
Check: IPMAT Results
Conclusion
IPMAT Placements and Jobs 2023 have become a popular way for companies to recruit top talent from the IIMs. IPM placements are conducted after completing the first year of the two-year postgraduate programmes. Companies usually hire students from the entire batch, not just the graduating batch. Increasing your chances of getting placed!