Summary: IIM Ranchi has released its application form for the academic year 2024! Did you know that SAT scores are no longer considered for admissions? What are the changes to the IIM Ranchi admission process? Know all it all!
Our team of experts had a live webinar session to understand IIM Ranchi dignitaries speaking on the IPM program, and here is a report prepared on the same.
IPM is the best management program for students aspiring to have a career in management.
IPM and PGP programs have similar values; however, with IPM programs, you can enrol immediately after class 12.
This article sheds light on the IIM Ranchi IPM Program, its admission process and why chose it to have a great career path.
Why take the IPM Program at IIM Ranchi?
Benefits of taking the IPM Program at IIM Ranchi:
Many domains, like communication, physics, etc., are taught, and a wide range of courses have been included in the curriculum.
The IPM program is better than other management graduates as you are introduced to management subjects in 1st two years.
Several students nationwide study at IIM, so you get to learn.
New batches of juniors and seniors can also help you study and exchange knowledge.
The IPM program has subjects that meet the current industry standards
Know more: IPMAT Preparation Tips 2024
IIM Ranchi Admission Process 2024
The IPMAT 2024 exam, IIM Ranchi entrance exam is a written ability test, a personal interview, and overall academic achievement at the secondary and higher secondary levels will all be considered for admission to IIM IPM 2024.
Candidates who elect to take more than one exam (IPMAT 2024 (IIM Indore) will be judged for shortlisting based on their top test-by-test performance.
Prepare with: IPMAT 2024 Mock Tests
IIM Ranchi Eligibility Criteria 2024
Applicants must have earned at least 60% (55% for candidates from SC/ST/PWD) of the required marks in both the 10th standard/Secondary/SSC Examination and the 12th standard/Higher Secondary/HSC Examination (or equivalent).
According to the Board's rules, the proportion of marks the candidate earned in the 10th and 12th will be determined.
The aggregate marks of all subjects shown on the grade sheet will be considered for determining the passing percentage if the relevant Board has not established any regulations regarding aggregate marks. The applicants' ages will not be restricted in any way.
PIO/OCI card holders and Indian nationals may apply for the program.
Read more: IPMAT Ranchi Eligibility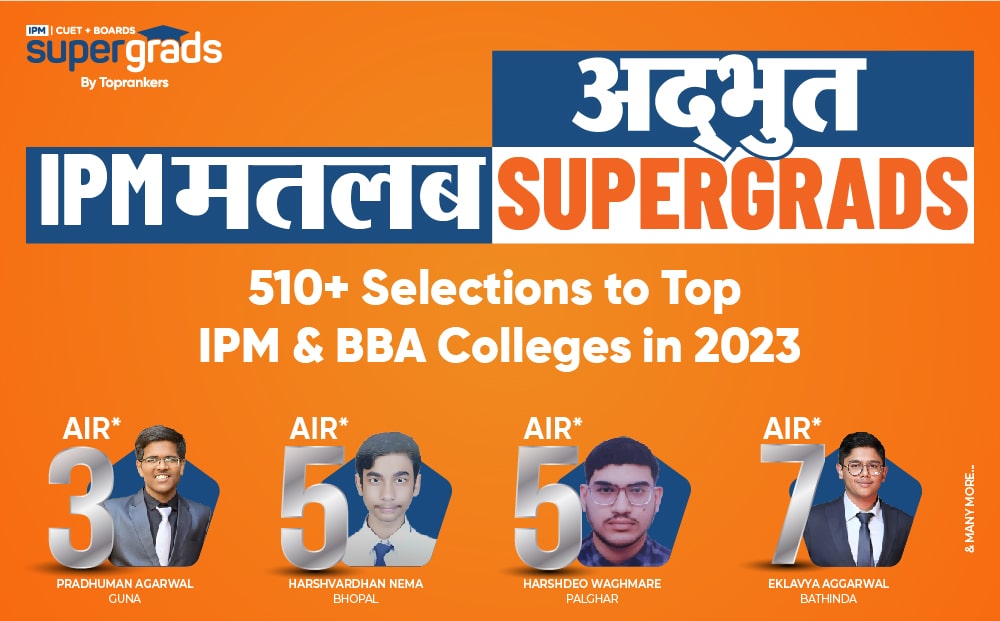 IIM Ranchi IPM Program Application Process 2024
The application process for the IPM is entirely online. The last date to submit the application form and upload the documents is tentatively May 2024.
The application fee for General, EWS & NC-OBC categories is Rs. 2500/- and Rs. 1250/- for SC, ST & DAP Categories. To Apply Online, check the official website or the link below.
If you still have a question, please email us: at ipm.admissions@iimranchi.ac.in
Click here: IPMAT 2024 Application Form
IIM Ranchi Selection Process 2024
(a) Score in IPMAT: 50% weightage is assigned to the SAT/IPMAT score of the candidates.
(b) PI Score: The weightage assigned for the Personal Interview (PI) score is 30%.
(c) Academic Profile: The weightage assigned to Academic Profile is 20%.
Read more: IPMAT Selection Process
Check: IIM Rohtak IPL Admission
IIM Ranchi IPM Course Curriculum 2024
Variety of programs like humanities, social science, science, and commerce.
You get to have a culturally rich exchange with various students coming to study at the college.
Lots of exposure to subjects for all streams of students.
Academics and extracurricular activities are equally given importance.
The new IIM Ranchi Campus is being constructed.
Weekends are usually free.
Introducing life skill courses.
The internship program will be introduced soon.
Check: IIM IPM Syllabus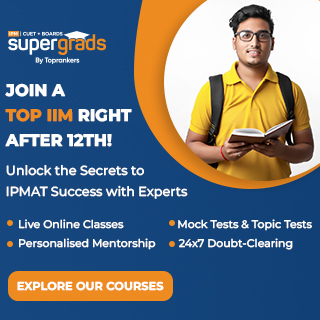 The course allows students with exit options; candidates can exist in 3rd year with a BBA degree if they wish to.
Learn more: IPMAT Colleges List 2024
Admission Procedure at IIM Ranchi For IPM
Below is the process for Indian Institute of Management Ranchi course admissions:
The application form for IPM 2024–29 must be submitted before the deadline.
To prevent the last-minute rush, candidates are urged to submit their applications as soon as feasible.
Applicants must carefully fill out all the information and double-check it before paying the application cost and submitting it.
After the candidate pays the application fee, changes to the application form are not permitted; in these situations, the candidate must cancel the application, reapply using a different email address, and pay the application price a second time.
Candidates awarded Grades or CGPA for Class X or XII should fill in an equivalent percentage of marks per their respective boards' instructions.
Candidates promoted during COVID-19 with a valid official order of a competent authority but have not received a Grade or percentage for Class X or Class XII should type "Promoted" in the field for the percentage of Marks.
The candidate must fill out all fields accurately; IIM Ranchi will not accept emails or other communications requesting changes.
Suppose any of the information submitted by the candidate proves to be inaccurate at any moment. In that case, IIM Ranchi shall revoke their application, and their decision will be final and binding on all applicants.
After paying the application costs and submitting the application form, the candidate must re-login and update the IPMAT 2024 (Conducted by IIM Indore) Application Number before the deadline.
Applicants whose IPMAT 2024 Application numbers are not updated by the deadline specified in paragraph no. 9 will have their applications terminated. No emails or other correspondence in this regard will be acknowledged.
The application costs Rs. 2500 for the General, EWS, and NC-OBC categories and Rs. 1250 for the SC, ST, and DAP categories.
The candidate must regularly check their registered email address (including the Spam, Promotion, and other folders), the IIM Ranchi website, and their registered mobile number for any updates or notifications from IIM Ranchi. The institute will not be liable if a candidate misses deadlines or communications.
It is the candidate's sole obligation to enter the right IPMAT 2024 Application number. Candidates whose IPMAT 2024 application numbers were entered incorrectly will have their applications disqualified immediately.
For IPM 2024-29 of IIM Ranchi, only the IPMAT 2024 (Conducted by IIM Indore) score will be accepted.
The Personal Interview (PI) process is tentatively scheduled for July 2024 at Mumbai, Delhi, Ranchi, Hyderabad, Bangalore and/or Chennai centres in offline mode. However, the mode of PI processes and centres may be subject to change.
Click here to enrol: IPMAT Online Coaching
IPM Ranchi Placements will be similar to the PGP placements.
Click: IIM Ranchi IPM Fees
Conclusion
In conclusion, IIM Ranchi is an excellent institution for individuals seeking high-quality business education and the chance to build lifelong connections with peers, faculty, and the business world.
The rigorous academic program, diverse student body, and strong alumni network are only a few benefits that make IIM Ranchi an ideal choice for those hoping to take their business career to the next level.
Also check: Management Careers at NALSAR Hyderabad