Summary- Bachelors of management studies(BMS) is one of the most aspired subjects in the management stream. Going through this article will help you understand why students prefer BMS over many other streams. Get to know the benefits, scope, and salary range for pursuing BMS.
While opting for management, you might have heard of many subjects that are very much prevalent, but BMS is among the top most preferred subjects. You can choose this in-demand subject for a progressive career as a manager and various other roles.
In recent years BMS has been in demand, and many top-notched universities in India now offer this 3-year course.
Read detailed article about Course details of Bachelor in Management Studies.
What is Bachelor of Management Studies?
Bachelor in management studies(BMS) or Bachelor in management(BM) is a 3-year undergraduate course offered by many universities in India.
The course allows you to obtain the knowledge and skills needed to go for management jobs in a wide range of organizations. Management studies allow students to build a solid foundation in
organizational behavior and human resource management
electives in labor-management relations,
negotiation,
conflict resolution,
compensation systems and organizational development
allow students to develop in-depth knowledge in specific areas of interest
Download Free Study Material for Management Entrance Exams by SuperGrads
The bachelor of management studies eligibility depends on the university you are applying for. However, in general, class 12th passed students of commerce, arts, and science stream are eligible to apply for BMS admission.
There is a lot of information about bachelor of management studies that you will find, but all the important information is definitely mentioned here.
Read: Management Courses after the 12th
What Subjects Will You Study For BMS?
During your first and second year, you will have lots of options of subjects you can choose between. These two years are crucial for developing your advanced knowledge and skills in the field of business. With these BMS subjects, you will be able to understand the core concept and role of business discipline-
Accounting
Introduction to Finance
Operations and Information management
Human Resource Management
Introduction to Marketing
Micro Economics
Organizational Behaviour
Business Law
And in the third year, the core subjects will be Organizational Strategy and a choice of subject from the above list. The study and experience gained during these three years will eventually help you to tackle different dimensions of business problems.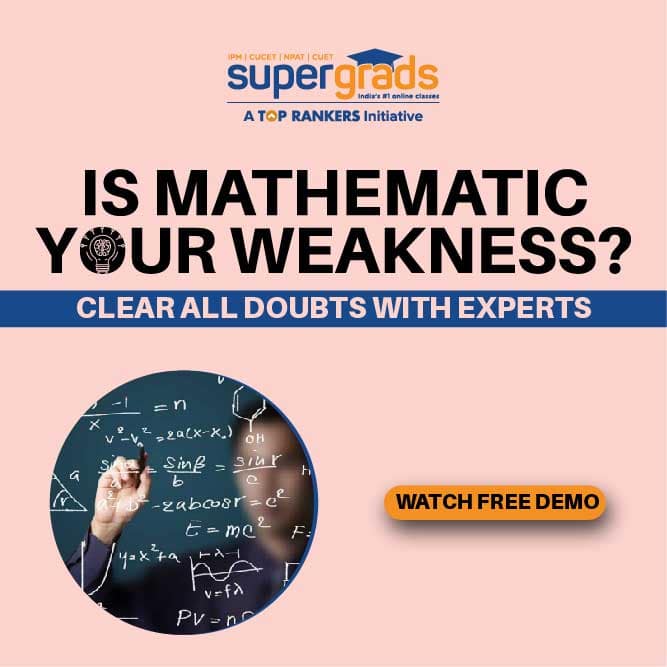 Benefits of Pursuing BMS
The important part of this article commences here. BMS is an all-time go-to branch that almost every student aspires to. If you are to count the benefits you get from pursuing BMS, it won't end. But for your convenience, we have mentioned some of the amazing management studies benefits you get for doing your BMS degree-
Education
The quality of the education and learning you achieve while pursuing BMS is incomparable. As the course aims at teaching students management of business and organizations, only brilliant minds can achieve such heights. Not just theoretical knowledge, the courses are designed to provide students with practical knowledge.
An alternative to many expensive courses
In the field of management, most of the courses you come across are highly expensive to pursue. So to tackle the problem, BMS is slowly taking over all other courses. As BMS is comparatively cheap and saves you from learning different skills apart from your main course, it is highly preferred by students.
High Salary and Better Career Opportunities
The variation in salary ranges in all other courses is very high, which makes BMS an ideal choice for students looking for high-paying jobs. The salary range here is higher than in many other management jobs. The career opportunities here are very wide as managers are required for almost all businesses, be they small or large. So this field has a high chance of a student landing a confirmed job position.
Read more: High Salary Courses After 12th
Understanding of Business
As most people don't know that business can not be run by just opening it. There are many more important things related that make it run smoothly. BMS provides you with a clear understanding of all the aspects of the business. As a BMS graduate, you are considered a qualified entrepreneur and a businessman.
Flexibility
The most versatile subject among all is BMS, as it can relate to almost all fields of business. You have a pool of opportunities lying infront of you once your BMS is done. You will have the option to choose the industry where you have the highest potential for career growth.

Scope of Bachelor of Management Studies
Internships
While you are in your last year of BMS, you will get a chance to apply for internships. Most of the institutes offer an internship of 11-12 months in reputed companies. Getting your internship completed will help you gain practical experience of how your work life will be after graduation. You will also get field training while being on your internship.
You can complete your internship during your holidays, and also, if you are lucky enough, you can get a chance to study abroad and pursue a 4-year degree in management studies.
But just for a reminder, please check all the related details for internships for the institute you are applying for.
Read more: 15 Super Careers You Should go for after 12th
Placement
The scope of a Bachelor of Management Studies is wide, and you can grab a dream job if you are dedicated enough. Most of the institutes have campus placements, wherein you get to face interviews with highly reputed organizations and companies.
Just be prepared and break the doors with a bang. Even if you are not interested in any of the campus placement companies, you can apply for the ones you dream of. There is no such hard and fast rule regarding that.
Read more: Government jobs after 12th