Summary: Prepare effectively for NCHMCT JEE by focusing on core subjects, practicing past papers rigorously, and managing time efficiently for a confident and comprehensive approach to success. The article "How To Prepare For NCHMCT JEE 2024?" ensures to offer you tips to clear the exam with excellent scores.
NCHMCT JEE is a national-level entrance exam for hospitality and hotel management course admissions. The right strategies and techniques, it is possible to crack the NCHMCT JEE and secure a spot in one of India's top hotel management colleges.
Preparing for the National Council for Hotel Management and Catering Technology Joint Entrance Examination (NCHMCT JEE) can be daunting, especially for those new to the hospitality management field.
This article "How To Prepare For NCHMCT JEE 2024?" will provide a comprehensive guide to preparing for the NCHMCT JEE 2024.
From understanding the exam pattern and syllabus to tips on time management and study materials, we have got you covered. So, let's get started!
How To Prepare For NCHMCT JEE 2024?
Here are tips for "How To Prepare For NCHMCT JEE 2024?":
1. Understand the NCHMCT Exam Pattern and Syllabus
Go through the detailed syllabus provided for NCHMCT JEE 2024. Categorize topics based on your proficiency and allocate study time accordingly.
NCHMCT JEE Sections
Number of Questions
Maximum Marks
Percentage Weightage
Time Duration
Numerical Ability and Analytical Aptitude
30
120
15 percent
180 minutes
Reasoning and Logical Deduction
30
120
15 percent
General Knowledge & Current Affairs
30
120
15 percent
English Language
60
240
30 percent
Aptitude for Service Sector
50
200
25 percent
Total
200
800
100 percent
Check: NCHMCT JEE Counselling 2024
2. Focus on Core Subjects
Concentrate on core subjects like Numerical Ability, Reasoning & Logical Deduction, General Knowledge & Current Affairs, English Language, and Aptitude for Service Sector.
Dedicate more time to areas where you feel less confident.
3. Practice Previous Papers & Mock Tests
Solve previous years' question papers to understand the exam pattern and types of questions asked. Take mock tests regularly to improve time management and accuracy.
For example: Take NCHMCT Mocks to learn more.
4. Join a Coaching Institute
Enrolling in a coaching institute can provide structured guidance and a competitive environment to enhance your preparation.
Look for reputed coaching institutes like Toprankers, with experienced faculty and a track record of success.
Check: NCHMCT JEE Eligibility 2024
5. Improve Time Management Skills
Time management is crucial in any competitive exam. Practice solving questions within the given time frame and develop time-saving strategies such as skipping difficult questions and prioritizing easy ones.
By following these pointers, you can start your NCHMCT JEE 2024 exam preparation on the right foot and increase your chances of success.
6. Strengthen Vocabulary & Grammar
Enhance English language skills by reading regularly, learning new words, and practicing grammar exercises. This is crucial for the English Language section.
7. Stay Updated with Current Affairs
Follow daily news updates and publications to stay abreast of current events and general knowledge topics.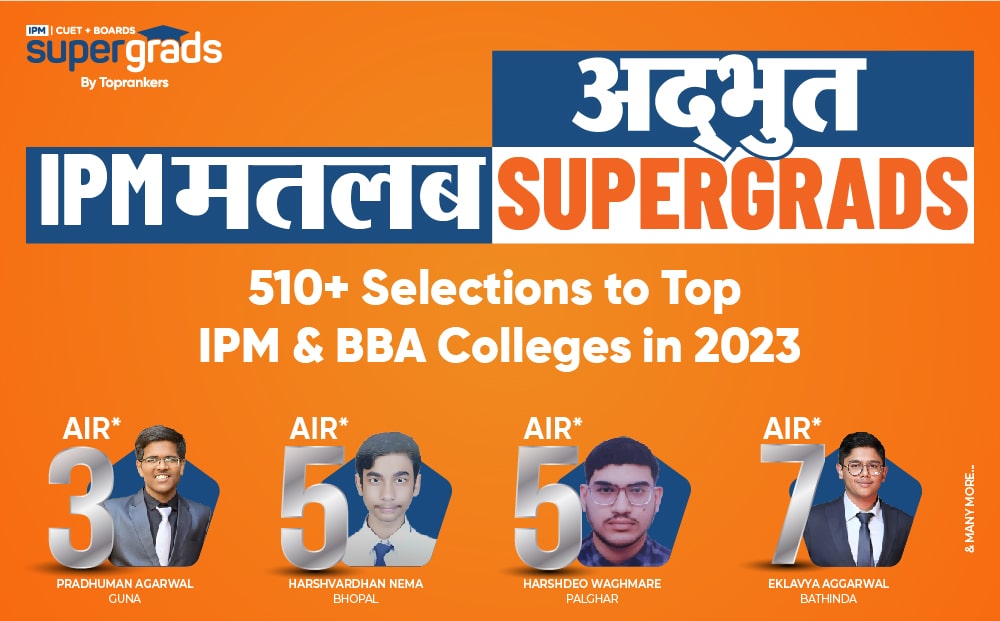 How To Prepare For NCHMCT JEE 2024?: Important Topics
You must thoroughly review the NCHMCT JEE Syllabus before beginning your preparation.
This helps you understand which topics are discussed in each Section. Focus more on the topics in the table below to do well on the upcoming exam.
| | |
| --- | --- |
| Section | Important Topics |
| Reasoning and Logical deduction | Symbols and Notations, Cloze Test, Percentage-based questions, Para Jumbles, Code and Decoding, Problems based on Symmetry, Problems based on Visual-Ability, Ordering and Sequencing, Complex Arrangements direction and distances, Blood Relations, Routes and Networks, Analytical Reasoning |
| Numerical Ability & Analytical Aptitude | Verbal analogy, Word sequence, Terms and prepositions, Time sequence, Number series, Direction and distance, Diagram, Verbal reasoning, Ratio and Proportion, LCM, HCF. |
| English Language | Fill in the blanks, Spotting errors, Spelling mistakes, Synonyms, Vocabulary, Grammar, Analogies, Idioms and Phrases, Antonyms, One-word substitution, Syllogism, Para Jumbles, Parallelism, Data Interpretation and Sufficiency, Conclusions and Decision Making, English comprehension, Theme Detection, Fill in the Blanks, Idioms |
| General Knowledge and Current Affairs | Geography, Economics, General History, Politics, Current affairs, Science, Physical, Social and Economic Geography of India and the World, Environmental Issues Concerning India and the World at Large, United Nations and other important World Organizations, General Scientific and Technological Developments, Flagship Government Programs, Business and Trade Awareness |
Check: NCHMCT JEE Application Form
How To Prepare For NCHMCT JEE 2024? Subject-wise Preparation Strategy
Here are some pointers on the subject-wise preparation strategy for NCHMCT JEE:
1. Numerical Ability and Analytical Aptitude
Practice basic mathematical operations like addition, subtraction, multiplication, and division.
Learn formulas and techniques for percentage, ratio and proportion, profit and loss, and time and work.
Practice solving problems on number series, data interpretation, and logical reasoning.
Check: NCHMCT JEE Cut off
2. Reasoning and Logical Deduction
Practice solving puzzles, coding-decoding, syllogism, and analogies.
Learn concepts of blood relations, direction sense, and classification.
Attempt questions from critical reasoning, series, and cube-based problems.
3. General Knowledge & Current Affairs
Read newspapers, magazines, and online sources to stay updated on current affairs.
Cover history, geography, politics, economics, and science topics.
Focus on national and international events, sports, awards, and honours.
Check: NCHMCT JEE Exam Pattern 2024
4. English Language
Improve your vocabulary by reading books, newspapers, and online sources.
Practice grammar concepts like tenses, articles, prepositions, and subject-verb agreement.
Focus on reading comprehension, para jumbles, and sentence completion.
5. Aptitude for the Service Sector
Learn about the hospitality industry and its various departments.
Cover food and beverage service, front office operations, and housekeeping.
Practice case studies and situational questions related to service industry operations.
By following these subject-wise preparation strategies, you can cover the entire syllabus of NCHMCT JEE and improve your chances of success. Remember to practice regularly and attempt mock tests to evaluate your preparation level.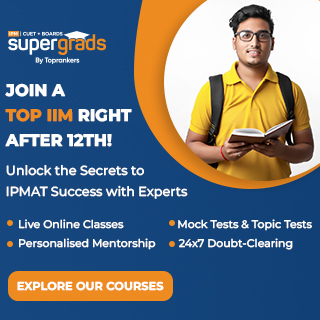 How To Prepare For NCHMCT JEE 2024? Time Management
Read the instructions carefully before starting the exam.
Only spend a small quantity of time on a question you are not sure of, and get back later to the same question. Ensure you answer the ones you are confident of and get back to others later.
Answer the easy questions first to gain confidence.
Mark the difficult questions for review and attempt them later.
Keep track of time and spend only a little time on any section.
By following these time management strategies, you can efficiently manage your time during the NCHMCT JEE exam and increase your chances of success.
Check: Hotel Management Entrance Exams after 12th
How To Prepare For NCHMCT JEE 2024?: Best Books
Subject-wise recommended books for the various topics asked in NCHMCT JEE are listed below:
How to prepare for nchmct jee exam - Subject Name
NCHMCT JEE Preparation Books - Book Name
General Knowledge and Current Affairs
⇒ Pratiyogita Darpan (Upkar Prakashan)
⇒ Pearson India Yearbook (Thrope)
⇒ Lucent's GK (Vinay Karana)
Numerical Ability and Analytical Aptitude
⇒ 30 day's wonder Maths (S CHAND)
⇒ Quantitative Aptitude (RS Aggarwal)
Reasoning and Logical Deduction
⇒ Quantitative Aptitude question papers for banks and other government entrance exams
⇒ Verbal and Non-Verbal reasoning (RS Aggarwal)
⇒ Quantitative Aptitude Ebook(RS Aggarwal)
⇒ MK PANDEY, Verbal Reasoning Book (RS Agarwal)
English Language
⇒ Wren and Martin (P.C Wren)
⇒ Pearson's English (Thrope)
⇒ Arihant General English for all Competitive Exams (S.C Gupta)
Aptitude for the Service Sector
⇒ R Gupta's Book for Hotel Management (RPH Editorial Board)
⇒ Arihant study package for Hotel Management and Hospitality Administration (Arihant Experts)
⇒ How to prepare for the hotel Management entrance Examination (Thrope)
⇒ Hotel Management Entrance Exam Guide (Dr. R P Datson)
Check: NCHMCT JEE 2024 Preparation Tips
Conclusion
Preparing for the NCHMCT JEE is an exciting journey for hospitality enthusiasts. Dedication, focus, and a structured study plan pave the way for success, boosting knowledge and skills. Early preparation, grasping the exam pattern, and consistent practice build confidence and sharpen performance. Using study materials, past papers, and mock tests enhances effectiveness and enjoyment. Maintaining a healthy lifestyle and motivation enrich the journey further. With a positive mindset, candidates can realize their dream careers in hospitality.
Check: NCHMCT JEE Books 2024