The CUET 2022 Psychology curriculum has been made available by the National Testing Agency. On the official website of CUET 202, which can be accessed at https://cuet.samarth.ac.in/index.php/site/syllabus, there is a syllabus that pertains to the psychology subject area.
Additionally, the PDF may be downloaded from this website as well. The CUET 2022 psychology test will cover all of the units covered in the CUET 2022 psychology syllabus. These units are defined in depth in the CUET 2022 psychology syllabus.
The CUET 2022 Psychology course curriculum includes topics such as "Variations in Psychological Attributes," "Self and Personality," "Meeting Life Challenges," "Psychological Disorders," "Therapeutic Approaches," "Attitude and Social Cognition," "Social Influence and Group Processes," "Psychology and Life," and "Developing Psychological Skills."
CUET 2022 Overview
The Common University Entrance Test (CUET) 2022 is being given to students who are interested in gaining entry into the undergraduate programs offered by the Central Universities.
The majority, if not all, of the Central Universities are participating in CUET 2022, and all are prepared to offer admissions to eligible students applying to CUET 2022.
CUET 2022 is likely to be one of the most well-known and important entrance examinations at the national level that is held for prospective undergraduate students.
The CUET 2022 Examination will be broken up into three parts.
The exam's General and Special Languages portions are administered in Section – 1A and Section – 1B, respectively.
The CUET 2022 Section-II Exam covers all of the domain-specific topics that will be assessed. Section II is where you'll find topics related to psychology.
Exams in psychology typically have fifty questions, with forty of those questions requiring an answer.
CUET 2022 Exam Pattern
Along with the official notice, the CUET 2022 Exam Pattern has been made available online by the National Testing Agency.
Test Pattern of the Psychology domain will improve the knowledge of the candidates, allowing them to better plan and prepare for the CUET examination, which in turn will allow them to perform well on the examination.
The CUET 2022 psychology domain examination pattern includes specifics such as the types of questions that will be asked, the maximum number of questions that must be answered, the marking scheme for the correct answer, the incorrect answer, and unattempted questions, the amount of time that will be allotted for the examination, and whether or not there will be an internal choice. Know the CUET syllabus for BA psychology programs offered at the central universities of India.
CUET 2022 Psychology Exam Study Advice and Hints
Several helpful CUET 2022 Psychology study recommendations are presented in the following paragraphs.
Create a Schedule for Your Own Studying
Studying for a test is like going to an unfamiliar location to accomplish the most important objective of our lives, which requires careful preparation and execution. In order for our journey of preparation to be effective and extremely fruitful, it is necessary for us to have something that should guide us toward achieving the objectives that we have set for ourselves.
You are responsible for developing a schedule of study time. You are required to incorporate all the subjects into your study schedule development. Completely go through the course material and make some concise notes for further review.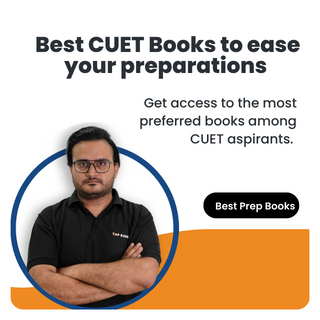 Make a rudimentary overview of the topics
You are required to compile a brief overview of the material they have studied and an overall description of the curriculum.
It is recommended that aspirants, as they are going through each and every lesson or topic, produce an outline of the themes. This outline may later be used as beneficial as a short revision note.
Analyze the Syllabus
Studying effectively requires reading or skimming the assigned material, breaking it down, and making sure you fully comprehend it.
You are frequently advised to read the lines, between the lines, and above the lines to have a thorough understanding of the idea. When students can apply critical thinking to a given notion, they can better retain information from the lessons and topics covered.
Consider Your Own Capabilities
Every applicant must know that self-evaluation is one of the most useful strategies to understand their performance better. Every applicant should, at regular intervals, do a self-evaluation in order to determine the degree to which they have internalized the information they have gained up to this point.
In order to do this, they might compose question papers from earlier years, sample papers, or mock examinations. It is of the utmost importance to make the necessary adjustments and improvise throughout the performance.
Check: NTA CUET Exam Dates 2022
Rest Sufficiently, and Maintain a Healthful Diet
You need to get enough rest and eat healthily to prepare and perform in the examination successfully.
You will benefit from frequent pauses throughout their study hours as it will help them revitalize their energy and allow them to concentrate on the themes for longer periods. Your health may be kept at a decent level by maintaining a healthy diet, which in turn will help them focus on the intended goals, which are nothing more than to do well on the test.
How Should One Get Ready Utilizing the CUET Psychology Syllabus?
Check out the following CUET Psychology Subject Preparation suggestions, as they will greatly assist you in achieving a high score on the test.
If you are just starting your preparation for the CUET, preparatory ideas and methods might greatly assist you. In order to get a complete comprehension of the material, you should carefully investigate the exam curriculum by splitting it up into pieces and then evaluating each subject.
You will be able to arrange your preparation more effectively with this information.
Instead of going directly to the upper-level curriculum, you should focus on getting the fundamentals down first. First, you must devise a Preparation Schedule; then, you must formalize it and stick to it. Developing a study strategy is the first step that must be taken before beginning your test preparations.
To be successful on the CUET 2022 Psychology test, you will need to put in a substantial amount of study time. As a consequence of this, regular practice is very necessary.
Psychology Syllabus for CUET
Note: There will be a single-question paper including 50 questions, of which 40 must be answered.
Psychology Syllabus of CUET is as follows:
Unit I: Psychological Attribute Variations
The objective of this unit is to examine how individuals differ in their various psychological characteristics. Individual variations in human performance; Evaluation of psychological characteristics; Individual differences in intelligence; Theories of intelligence; Intelligence and culture. Aptitude — nature and assessment; Creativity; emotional intelligence.
Unit II: Personality and the Self
This section focuses on the study of self and personality in the context of various approaches to evaluating the individual. Personality evaluation will also be discussed. self-esteem, self-efficacy, and self-regulation; Culture and the self; Personality concept. Principal methodologies: type and trait, psychodynamic, humanistic, behavioral, and cultural; Self-report measures, behavioral analysis, and projective measures are used to assess personality.
Unit III: Confronting Life's Difficulties
This course examines the nature of stress and how an individual's perception of stressors influences responses to stress. Stress management strategies will also be discussed.
Nature, kinds, and origins of stress; Effects on psychological functioning and health; Coping with stress; Promoting well-being.
Unit IV: Psychological Conditions
This unit examines normality, abnormality, and major psychological disorders. Theories of abnormality and mental diseases; Classification of conditions; fundamental causes of aberrant behavior; Major psychological disorders, include Anxiety, Somatic, Dissociative, Mood, Schizophrenic, Developmental, and Substance Use-Related Behavioural Disorders.
Unit V: Therapeutic Methodologies
The section examines the objectives, methods, and efficacy of various approaches to treating psychiatric problems. Nature and method of treatment: Clinical connection; Psychodynamic, humanistic, cognitive, behavioral, and biomedical therapy; Rehabilitation of the mentally ill via alternative treatments, such as yoga and meditation.
Check: SuperGrads CUET Scholarship Test
Sixth VI: Attitude and Social Thinking
This subject focuses on the creation and modification of attitudes, the cultural influences on attributive tendencies, and the variables that influence prosocial behavior.
Explaining social conduct: Social cognition; Schemas and stereotypes; Nature and components of attitudes; Attitude formation and change; Behaviour in the presence of others. Prosocial behavior; Prejudice and discrimination; Prejudice management strategies
Unit VII: Social Influence and Group Processes
This section examines the concept of the group, its functions, and the social dynamics of conformity, obedience, and compliance. Additionally, many dispute resolution tactics will be presented.
Compliance, obedience, and conformity; cooperation and competition Nature and development of groups; Types of groupings; Social identity; Group influence on individual conduct; Intergroup disputes; techniques for conflict resolution.
Unit VIII: Psychology and Daily Life
The section emphasizes the application of psychological knowledge to significant societal concerns. Environmental influences on human behavior: noise, pollution, overpopulation, and natural disasters promoting environmentally responsible conduct; Psychology and social issues: Aggression, Violence, and Peace; Discrimination and Poverty; health; television's influence on behavior.
Unit IX: Development of Psychological Skills
The unit focuses on effective psychological and interpersonal skills that promote personal and social growth.
Observational skills, Interviewing skills, Testing skills, Counselling skills — empathy, sincerity, positive respect, and Communication skills — listening are all effective psychological skills.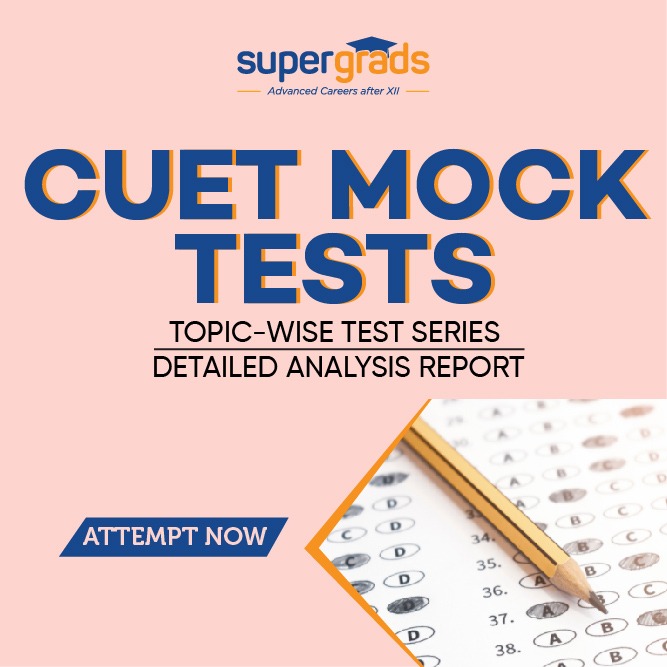 Advice and Suggestions for the Comprehensive University English Test (CUET)
Be familiar with the CUET Exam
Every entrance exam is unique.
The first thing you should do before getting into "how to prepare for CUET?" is to get a good understanding of the exam that you will be taking.
CUET is not an exception to this rule either.
Because it will enable you to enroll at some of the most prestigious educational institutions in the nation, it is essential for you to understand the structure of the examination and the colleges and universities associated with the CUET.
Candidates who are successful in the CUET 2022 exam will be granted admission to the esteemed universities and colleges affiliated with CUET.
Candidates who have graduated from high school and are interested in applying to undergraduate programs can do so by submitting their information using the CUET application form.
Investigate the CUET Course Outline
The next step is becoming familiar with the CUET curriculum and its requirements.
This will be of assistance to you in reducing the amount of content that has to be covered.
Check the priority levels and grades given to each piece of content.
Before commencing the actual process of learning, the CUET curriculum itself should be the very first item to be discussed.
If you are not familiar with the course curriculum, it is possible that you will be unable to determine what you should study and what you should not study.
You are welcome to check out the CUET Syllabus 2022.
Prepare up a Timetable
Because the CUET is an entrance exam, it will most likely be held after the Board tests have been finished. This is because the CUET is required for students to be admitted to undergraduate courses at Central Universities.
The stress and excitement surrounding the Class XII Board Examinations will, without a doubt, cause one's emphasis to naturally shift toward the subjects being taught in school, particularly when the time for the assessments draws near.
The first and most important piece of advice for any examination is to get an early start.
Create a timetable that allows you to commit 90–120 minutes every day to the activity.
Even as you are taking the Board tests, you should have a plan to ensure you do not lose any ground.
You will surely perform well on the test if you continue to follow your usual routine and keep to your timetable.
Check: CUET Mathematics Exam Syllabus
Practise
It is absolutely necessary to exercise the concepts and compose Mock Tests based on the format of the test.
These may help you better understand your strengths and give you an idea of your limitations, which are areas that can be worked on and improved.
Taking one's own notes on each subject might help make the process of learning more manageable.
You might also categorize these topics as challenging, moderate, or simple.
Taking notes can also assist you in remembering information in the most effective method possible.
In addition to this, the act of writing down what you have just read enhances the level of readiness that you possess.
Keep Yourself Motivated
The ability to overcome any challenge, even an admissions test, requires a healthy dose of motivation.
Think positively, and try to understand how your performance on the admissions test might contribute to the formation of your goals and plans for the future.
Consult with experts.
If you feel the need to, seek the advice of specialists.
It is essential to obtain sufficient rest and to organize your study time to allow you to take breaks at appropriate intervals.
During these times, one should take a break from their typical activities and focus on engaging in activities that they like.
Students are strongly urged to get some exercise and spend quality time with their families and friends in addition to getting some fresh air.
In addition to your determination, you need to ensure that your health is in good shape to pass the CUET.
It is essential to ensure that you get enough sleep and wake up at the appropriate times if you want to be successful.
Essential Guidelines for the Revision
Locate all of the concerns that require you to concentrate your attention and write them down.
Develop a plan for how you will address topics of this nature.
Start by going through the parts of the material you anticipate most difficult for you.
After that, you can go to the Mock Papers. This will assist you in managing your time more effectively. Analyze the question paper from the previous year to determine the primary subject areas and questions. Make an attempt to get a grasp on how the document is structured.
Before the exam, be sure to keep reviewing the material that you have mastered already.