Summary: Accountancy is considered a tough branch, and so is the exam. Having the knowledge of the syllabus for CUET accountancy will help you prepare the study plan accordingly. Here we have discussed the syllabus for accountancy in complete detail so go through the article to learn all of that.
National Testing Agency has announced the Common University Admission Test (CUET) Accountancy curriculum for 2023. (NTA). On the official website of CUET 2023, located at https://cuet.samarth.ac.in/index.php/site/curriculum, prospective students may view the Accountancy paper's syllabus.
The course outline for CUET 2023 Accountancy covers full coverage of all testable topic areas.
In order to be qualified to take the CUET 2023 Accountancy entrance exam, prospective candidates are expected to familiarise themselves with all of the curriculum's contents.
Exam preparation must always begin with the collection of the examination's curriculum.\
Download CUET Accountancy Syllabus Pdf Here
By reviewing the CUET 2023 Accountancy test's curriculum, you may have an exceedingly thorough idea of what is required for exam preparation.
In designing a study schedule for CUET 2023, the curriculum is one of the most significant factors to consider.
CUET syllabus for accountancy will be an important factor to look upon if you aim to crack the exam with excellent numbers.
CUET Accountancy Syllabus 2023 Overview
You can submit your applications to the Common University Entrance Test 2023 (CUET 2023) via a centralized website if you intend to study at one of India's several central universities. Currently, 45 Central Universities, numerous State Universities, and 10 Private Universities have committed to participating in CUET 2023.
The CUET 2023 examination will be administered in thirteen distinct languages. It will be separated into two distinct time periods. The examination will be divided into two parts, the first of which will be administered in the morning and the second in the afternoon.
Applicants desiring to pursue a bachelor's degree at a central university must take the Central University Entrance Test (CUET) 2023. The Accountancy examination will consist of a question paper with 50 questions, although applicants will only be required to answer 40 of them. CUET Accountancy Exam Syllabus becomes an important part of the domain-specific when you are from a commerce background.
CUET Accountancy Syllabus from Class 12 (Book Keeping-301)
Note: There will be one Question Paper that will have 50 questions, out of which 40 questions need to be attempted.
Accounting for Not-for-Profit Organisations and Partnership Firms
Unit I: Accounting Not-for-Profit Organisation
Nonprofit organization: Definition and Examples
Receipts and Payments: Definition and Concept of Fund-Based and Non-Fund-Based Accounting for Receipts and Payments.
Preparation of the Income and Expense Account and Balance Sheet with extra information from the receipt and payment accounts.
Unit II: Accounting for Partnerships
Partnership Firm's Nature: Partnership Deed (meaning, importance).
Final Accounts of Partnership: Fixed vs. Variable Capital, Profit Distribution, and Profit and Loss Apportionment Account
Check: NTA CUET Exam Dates 2023
Unit III: Reestablishment of Partnership
Changes in the profit-sharing ratio among the current partners, including the Sacrificing and Gaining ratios.
Accounting for Asset and Liability Revaluation and Distribution of Reserves and Accumulated Profits.
Goodwill: Nature, Influencing Factors, and Valuation Procedures: Average profit, Super profit, Multiplier, and Capitalisation methods.
Admission of a Partner: Effect of admission of a partner, Change in profit sharing ratio, the accounting treatment for goodwill, revaluation of assets and liabilities, reserves (accumulated profits), and capital adjustments.
Retirement/Death of a Partner: Change in profit sharing ratio, Accounting treatment of goodwill, Revaluation of assets and liabilities, and Revision of accrued profits (Reserves).
Unit IV: Dissolution of Partnership Firm
Significance, Accounts Settlement: Preparation of Realization Account and Related Accounts (excluding piecemeal distribution, sale to a company, and insolvency of a Partner)
Analysis of Company Accounts and Financial Statements
Unit V: Share and Debenture Capital
Share Capital: Definition, Nature, and Varieties
Accounting for Share Capital: Issue and Allotment of Equity and Preference Shares; Oversubscription and Undersubscription; Issue at par, premium, and discount; Calls in advance and Calls in arrears; Issue of shares for payment other than cash.
Forfeiture of Shares: Accounting treatment for forfeited shares; re-issuance of forfeited shares
Presentation of shares and debt capital in the balance sheet of the company.
Debentures: At par, premium, and discount; Issue of debentures for other than monetary consideration.
Redemption of the debenture.
Fresh issue proceeds, cumulative profits, and the sinking fund.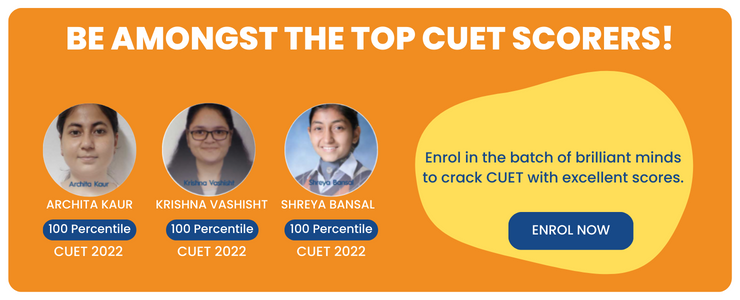 Unit VI: Financial Statement Analysis
Financial Statements of a Company: Preparation of simple financial statements of a company in the prescribed form with major headings only.
Financial Analysis: Definition, Importance, Function, and Limitations
Financial Analysis Instruments: Comparative statements and common size statements
Accounting Ratios: Definition and Objectives, Ratio Types:
Liquidity Ratios: Current ratio, Liquidity ratio.
Solvency Ratio: Debt to equity, Total assets to debt, and the proprietary ratio
Activity Ratio: Inventory turnover, debtor turnover, payables turnover, working capital turnover, fixed asset turnover, and current asset turnover make up the activity ratio.
Profitability Ratio: Gross profit, Operating ratio, Net profit ratio, Return on Investment, Earnings per Share, Dividends per Share, Profit Earnings ratio.
Unit VII: Statement of Changes in Financial Position
Cash Flow Statement: Meaning and Objectives, Preparation, Adjustments related to depreciation, dividends, and taxes, sale and acquisition of noncurrent assets (as per revised ICAI standard).
System for Computerized Accounting
Unit I: Introduction to the Computerized Accounting System
Types and Concepts of Computerized Accounting Systems (CAS).
Characteristics of an Automated Accounting System.
Computerized accounting system structure
Unit II: Utilizing an Electronic Accounting System
Installation of CAS Procedures, Chart of Accounts Preparation, Codification, and Account Head Hierarchy.
Data entry, Data validation, and Data verification.
Adjusting entries, financial statement preparation, closing entries, and opening entries.
Security of CAS and Security features are commonly accessible in CAS (Students are expected to understand and practice the entire accounting process using an accounting package.)
Unit III: Accounting Using a Database Management System (DBMS)
Concepts of database management systems. DBMS Objects: Tables, Queries, Forms, and Reports
Creating accounting data tables.
Utilizing queries, forms, and reports to generate accounting-related data. DBMS's applications in producing accounting data, including shareholder records, sales reports, customer profiles, supplier profiles, payroll, employee profiles, and petty cash registers.
Unit IV: Accounting Applications of Electronic Spreadsheets
Electronic Spreadsheet as a Concept (ES).
Functionalities provided by Electronic Spreadsheet
Applications of Electronic Spreadsheet in the generation of accounting information, the preparation of depreciation plans, loan payback schedules, payroll accounting, and other similar business applications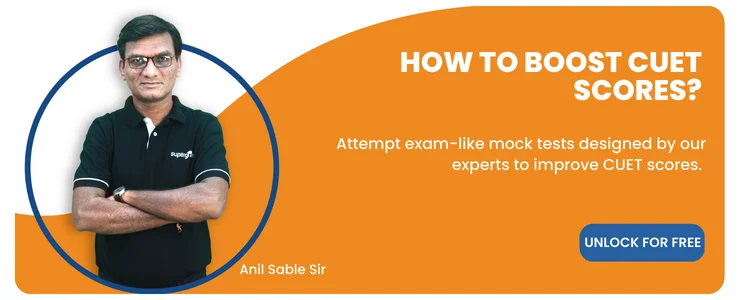 Exam tips for the CUET
Understand CUET Exam Pattern 2023
Knowing the CUET NTA Exam Pattern is essential to enhance one's degree of preparation. Before beginning preparations, you must first familiarise yourself with the thorough CUET 2023 test format.
After confirming the format, reviewing the CUET 2023 exam curriculum and familiarising yourself with the topics that will be assessed are necessary. You must thoroughly review the CUET Syllabus 2023 in order to perform well in the test.
Candidates must organize monthly, weekly, and even daily planning meetings. Without persistent devotion and consistent work, accomplishment is impossible.
Therefore, in order to be successful on the exam, candidates must begin their study by evaluating which areas require in-depth coverage and which require only a fundamental understanding of the content.
This can be achieved by studying the CUET preparation options given below:
Create a list of the specific study areas that must be fulfilled.
Create easy and difficult categories for the numerous topics you have explored.
Create a list of the subjects with the most weight (based on your analysis of the question papers from the previous year).
In order of choice, arrange the colleges and universities on your list
There are around twenty universities deemed vital to India. It is strongly recommended that you make a list of the educational institutions in which you have the most interest. This list is incredibly useful for determining the previous year's cut-off score and the institution's guiding status. You may use this information to estimate the scores you'll need to enroll in your chosen program at your chosen school and determine if you will be admitted.
Be knowledgeable about Current Events
The third component of the examination evaluates students' general aptitude and current events knowledge. You are expected to be current on global affairs, and one of the most effective methods to do so is by reading newspapers.
It is highly suggested that you cultivate the habit of frequently reading newspapers since doing so can aid in the development of your vocabulary, grammar, and comprehension abilities. You are highly urged to spend at least thirty minutes to one hour perusing editorials in the opinion sections of local newspapers.
Several instances have been published in media that have been included in prior CUET exams. Therefore, developing the habit of reading the newspaper every day is highly suggested.
Practice Mocks and Analyze Question Papers of Previous Years
Examine past CUET examinations and put your knowledge to the test with simulated tests. Knowing the CUET Accountancy Exam Syllabus will allow you to sort out topics that can be more important. Candidates who intend to take the CUCET NTA entrance examination should review the previous year's question papers to thoroughly grasp the various questions that may be asked on the next examination.
By analyzing past questions, you may determine which topics are given a high priority and which topics may help you get a higher exam score. This will allow you to determine which subjects are prioritized.
You should take the CUET Mock Test 2023 once you have studied the whole curriculum. You must include the CUET 2023 practice test in your studies in order to adequately prepare for the exam.
The practice exam is an exact replica of the actual exam.
You will have an easier time understanding the test's format and increase your speed when answering questions. With the assistance of CUET Mock Test Series 2023, they can study a range of questions and anticipate frequently asked ones.
Guidelines for the Revision Procedure
The most important piece of advice I can give you regarding your preparation for the CUET 2023 is to review all of the major topics methodically.
The following recommendations are from our most knowledgeable experts:
Identify all of the places where you must concentrate your efforts.
Develop a comprehensive plan to address each of these topics.
Review the aspects of the material you are having the most difficulty with.
You can then proceed to the Mock Papers.
You will discover that this makes time management simpler.
Examine the previous year's examination to gain an understanding of the major topics and questions that were asked.
Attempt to determine what the design on the paper is.
Ensure that you continue to review the material associated with your strong subjects until the day of the exam.
Conclusion
It's critical that, when preparing, one does not feel overwhelmed by the vast amount of material that has to be read. Which future-beneficial path pupils should choose is unclear in the months after the board exams for the 12th grade.
It's essential to maintain your calm in such situations. If you use a detailed strategy and set aside enough time for practice, you shouldn't have any problem preparing for the test's logical reasoning section.
The pupils must keep a healthy diet and obtain enough sleep. Reexamining the material frequently makes sure that all preparation areas are covered.
Stress need not be overpowering, despite the fact that it cannot be entirely eradicated. It is essential to practice meditation, engage in physical activity, or take a break to break up the monotony of exam preparation. You should be completely confident in your skills and talents.