Summary: If you and your friends decide to write the CUET exam but wish to pursue different courses in different colleges. The CUET application entries can be different for each applicant. That is why it is crucial to go through the exam pattern, fill out the applications, and not blindly follow others! Several students had incorrectly filled out the application last year, and the NTA had to reopen the correction window multiple times at the student's request. You can avoid making such errors by following this article that clears all doubts about filling out the CUET application form.
CUET 2023 exam dates were released by NTA officially on 15 December, and UGC Chairman, M Jagadesh Kumar, tweeted that the online submission of the application form for CUET UG 2023 will start late in the evening of 9 February 2023. Information related to the exam and the last date of the application process were also discussed in the tweet, explained in the article below.
The National Testing Agency (NTA) will open the online registration process for the Common Universities Entrance Test (CUET UG), which will be the sole criterion for admission to various undergraduate (UG) programs at 90 universities across the country.
Last year, since the exam was conducted for the first time, students faced a lot of confusion while filling out their CUET application forms. You have to qualify for the eligibility requirements and correctly choose the right language, domain subjects, and general test, which are different for each course in each university. This led to students filling out their applications incorrectly.
And on the demand of the applicants, NTA reopened the correction window several times. To avoid this from repeating, those interested in CUET 2023 must read this article and follow what's written religiously.
CUET 2023 Important Update: Did you know the CUET 2023 dates have been released? NTA issued a public notice on 15 December for CUET, NEET, and JEE Mains aspirants notifying the important CUET 2023 Exam Dates for the next academic year. Application process to begin from 1st week of February.
NTA CUET Application Form 2023 Dates
The CUET exam 2023 will put a rest to ever-increasing cut-offs like DU and many other top universities in India. Those interested in applying for the entrance exam must fill out the application form before the last date to avoid discrepancies at the last moment.
NTA will soon release the CUET 2023 application form date!
Check the table below for all the important CUET exam date 2023 application form:
| | |
| --- | --- |
| Events | Dates |
| Online registration begins from | 9 February 2023 (Tweeted) |
| CUET 2023 last registration date | 12 March 2023 (Tweeted) |
| Last date to pay the application fee | March 2023 (Expected) |
| CUET Application Correction Window | March 2023 (Expected) |
| CUET 2023 Exam Date | 21st to 31 May 2023 (Announced) |
Ensure you fill the applications out before CUET application form last date.
The following are some of the common mistakes to avoid while filling out the CUET 2023 application process:
Filling the name incorrectly: Make sure to fill in your name and your parent's name as per your class 10 or equivalent certificate.
Provide a functional e-mail address and mobile number, as further communication regarding the exam will be done only through the registered mobile number and mail ID.
Mention the correct category, mainly if you belong to SC, ST, or PWD category. You can claim the benefit of reservation by filling in the right category you belong to.
How to Fill NTA CUET Application Form 2023?
As we all know, this is a common query most aspirants post about. However, it is not about how to fill out the form; it is about filling it correctly.
Before proceeding with the CUET 2023 application form, you must check whether you meet the CUET Eligibility Criteria.
There are five stages included in the CUET application process that is shown below:
The initial step is registration. The online window to register for the exam will open after clicking the "click here to apply" button on the official website.
Once you click the "register" button, the commonly asked registration fields such as name, mobile number, E-mail ID, and date of birth shall appear on the screen.
Direct Link to Fill CUET Application Form 2023
Upon successful registration, you will receive a system-generated application number.
Now, re-login to the website using login credentials and fill in all mandatory fields like qualification details, communication details, date of birth, category, etc.
The next step is to upload your photograph, signature, and other required documents as per the specifications given in the official notification.
Then, select any three universities you wish to secure admission to and any three courses in each. " Make sure you select the right domain subjects" to avoid your candidature being cancelled.
Once selected, click the "save & proceed" button and preview the online form.
Finally, click the "make payment" button and pay the application fee per your category.
NTA CUET Application Fee 2023
You can pay the application fees in both online and offline modes. The application fee for CUET reservations like General/ OBC is Rs. 800; similarly, other reserved category students must pay Rs. 350.
PWD category students are exempted from paying the fee.
No extra charges are applicable for online/ debit/ credit card payments.
Two options for paying your CUET 2023 application fee are online (credit/debit card/Net Banking) or offline (SBI Challan).
Note that you must pay an additional charge of Rs. 50 if you opt for offline payment as a bank commission.
Check your category's Common Universities Entrance Test application fee from the official sources attached below.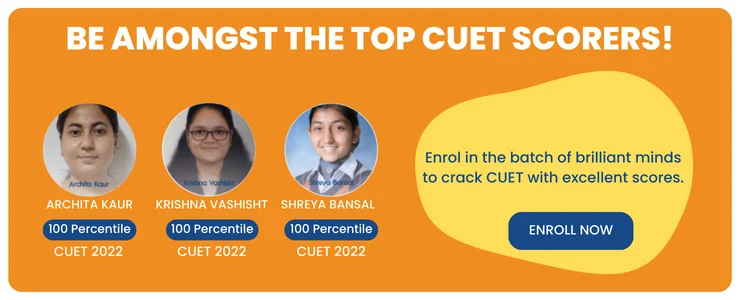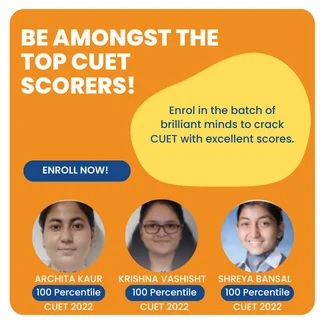 Prerequisites to Fill CUET Registration Form 2023
Before proceeding with the NTA CUET application form 2023, you must have a few documents. The list of documents required are:
Valid e-mail address
Phone number
Class 10 mark sheets
Class 12 mark sheets
Scanned Photograph in prescribed format and dimension
Scanned copy of signature in prescribed format and dimension
Date of birth certificate
Category certificate (if applicable)
Bank account details for fee payment
Read more: Important topics for the CUET exam
CUET Application Numbers Statistics 2023
Nearly 1.21 crore CUET exam application form were received last year. Here are statistics of applications received by the top 3 universities as follows:
Humanities
Courses
Number of Applications
Universities
BA
311265
DU (81,383) ; UoA (76,015); SPU (16,178)
BA (Hons) History
239523
DU (73,791); JMI (36,277); AUD (28,387)
BA (Hons) Political Science
2,10,923
DU (98, 493) RGU (19,792); NEHU (12, 745)
BA (Hons) Hindi
1,12,214
DU(33,464) AMU(15,784) JMI (14,693)
BA (Hons) Economics
2,96,289
DU(66,313) JMI (34,529) AUD (28,148)
BA (Hons) English
3,14,064
DU(1,06,680) AUD (31,478); EFLU (18,799)
Bachelors of Arts
1,30,331
DU (28,525) BU (10,907); EFLU (8,123)
Applications for Commerce and Management
Commerce and Management
Courses
Number of Applications
Applications in Top Universities
B.Com
3,48,723
DU(1,10,298) UoA (46,783) BBAU (25,323)
B.Com (Hons)
3,65,726
DU (1,10,077) BHU (68,993) BBAU (33,654)
BBA
6,62,705
DU (80,247) AUD (62,134) ; BBAU (38,343)
Applications for Law
Law
Courses
Number of Applications
Universities
BA/B.Com/B.Sc/BBA-LLB; LLB
358767
BHU (44,335) UOA 30,014 DAV (26,296)
Read more: Best online coaching classes for the CUET exam
Applications for Science and Technology
Science and Technology
Courses
Number of Applications
Universities
BCA
1,33,712
IMT(14,055) Jagan Nath Univ (13,363) BU (9578)
B.Sc/ BA/ B.Com Mathematics
6,06,043
DU(102,681) UoA (78,769) RGU (24, 397)
B.Sc/ B.Tech computer science/ IT/ AI/ ML
12,68,661
DU (97,608) ; MGCU( 64,796) CUoH (62,919)
B.Sc Chemistry
2,42,747
DU (65,335) MGCU (64,796) CUoH (62,919)
B.Sc Physics
3,62,539
DU (73,587) JMI (36,656) RGU (19,255)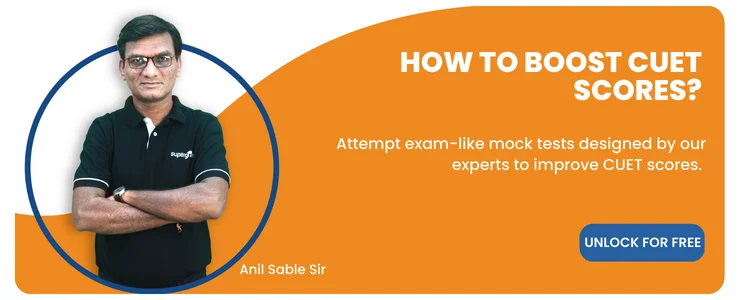 What After NTA CUET Application Form 2023 Fee Payment?
After successfully paying the application fee for CUET 2023, the system will display the following options.
View your CUET 2023 application form
Check your payment status
Do you want to add more courses
Read more: Enhance your preparation levels by attempting NTA CUET Mock Tests
Note: You could apply for additional courses at this stage by paying the extra fees as specified.
Reasons for CUET Application Form 2023 Rejection
Following are some of the reasons for the rejection of your NTA CUET application form:
In case the face in the photograph or signature is unclear.
If you did not meet the eligibility criteria prescribed by the examination authority.
If you enter false details in the registration form.
How To Check the Status of NTA CUET Application Form 2023?
After successfully submitting the CUET 2023 application form, the National Testing Agency provides an option to check the status of your application via online mode.
You can check the status using your application number and password only from the official website of NTA.
Note that - if you have filled out the Common Universities Entrance Test application form 2023 but didn't pay the complete fee, you will not be able to check the application status, as your candidature will not be accepted.
NTA CUET Application Form 2023 Correction
You are allowed to edit your CUET online form 2023 for a limited period. You should log in to the official website to edit the online form.
You will not be allowed to change the following fields.
Name
Category
E-mail Id
Date of Birth
Note that you cannot edit the CUET registration form once you have paid the application fee.
After completing the payment, you could also add additional courses of your choice by paying an additional fee. However, you should not exceed more than three courses.
Read more: Highly recommended books for NTA CUET
Important Instructions for NTA CUET Application Form 2023
You can apply to a maximum of three participating central universities only.
You must pay the application fee separately to apply to more than three universities.
Authorities do not accept the application form until the successful fee payment.
After successful submission and form fee payment procedure, you will receive a message on your registered mail ID and phone number.
You can pay through an SBI challan which can take up to seven days to receive the confirmation for acceptance of the NTA CUET registration form.
Read more: Short tricks to prepare for the CUET exam in one month
Conclusion
The CUET application form is one of the crucial things you need to fill out with caution. To avoid elimination, you must fill out the form correctly; any incorrect information may lead to your disqualification.
With expertise in this field, our faculty can help you easily ace the CUET UG examination and assist you, in filling out the applications. So make sure to seek help from the renowned faculties at SuperGrads.