Summary: Dive deep into the CUET fees structure 2024, understand its components, and make an informed decision about the university application and program selection. Be prepared and avoid last-minute surprises!
The Common University Entrance Test (CUET) is a shared platform for over 250+ CUET-participating universities across India, aiming to streamline the admissions process for undergraduate courses.
With the introduction of this examination, there has been curiosity regarding CUET Fees Structure 2024.
This article provides a detailed breakdown of CUET fees for the application process and top CUET universities, helping students allocate funds efficiently.
CUET Application Fees 2024
The CUET application fee is the initial charge students pay to appear for the entrance test.
This fee may vary based on the applicant's category, as listed below.
| | | | | |
| --- | --- | --- | --- | --- |
| Number of Subjects | CUET form fees for General category (UR) | CUET registration fee for CUET fees for OBC (NCL)/EWS | CUET exam fees for SC/ST/PwBD/Third gender | CUET admission fees International Candidates |
| Upto 03 Subjects | ₹ 750/- | ₹ 700/- | ₹ 650/- | ₹ 3750/- |
| Upto 07 Subjects | ₹ 1500/- | ₹ 1400/- | ₹ 1300/- | ₹ 7500/- |
| Upto 10 Subjects | ₹ 1750/- | ₹ 1650/- | ₹ 1550/- | ₹ 11000/- |
Additional CUET correction window fees are applicable as needed.
CUET Application Process 2024
There are five stages included in the CUET application process that are listed below:
Registration:
The initial step is registration. The online window to register for the exam will open after clicking the "click here to apply" button on the official website.
Once you click the "register" button, the commonly asked registration fields such as name, mobile number, E-mail ID, and date of birth shall appear on the screen.
Upon successful registration, you will receive a system-generated application number.
Check: CUET BBA Colleges 2024

Login Fill in information:
Now, re-login to the website using login credentials and fill in all mandatory fields like qualification details, communication details, date of birth, category, etc.
The next step is to upload your photograph, signature, and other required documents as per the specifications given in the official notification.
Selection of Univesity:
Then, select the universities you wish to secure admission to and the courses. " Make sure you select the right domain subjects" to avoid the cancellation of your candidature.
Once selected, click the "save & proceed" button and preview the online form.
Payment:
Finally, click the "make payment" button and pay the application fee as per the number of subjects you choose in the CUET application.


CUET Fees Structure 2024 for CUET Participating Universities
Beyond the application fees, once admitted, students must pay a course fee, which varies depending on the university and the program of study.
This fee encompasses
Tuition
Lab charges
Library fees and
other miscellaneous charges
Some universities may also have additional charges for hostel accommodation and other facilities.
Check: Best CUET Engineering Colleges 2024

DU CUET Fees Structure 2024
CUET courses fees for Delhi University is as follows -
B.A Program with Computer Applications
Check: CUET English syllabus 2024
B.A Program with Psychology
B.A (Hons) Political Science
Check: CUET counselling
B.A (Hons) English
B.Com Program
Check: CUET Mock Tests
B.Com (Hons)
B.A (Hons) Economics
BBA - FIA
Check: CUET Syllabus 2024
BMA
B.A (Hons)Psychology
Note that additional CUET counselling fees are also added to the CUET Fees Structure 2024. CUET fees for OBC or CUET courses fee structure is different.
Check: CUET-participating colleges
JNU CUET Fees Structure 2024
Let's look at the CUET Fee Structure of B.A. (Hons.)/ COP B.Sc.-M.Sc. Integrated prog.
| | |
| --- | --- |
| Fee components | INR |
| Student Activity Fee (per sem.) | 2500 |
| University Development Fund (per sem. | 1000 |
| Admission Fee (One Time) | 1000 |
| Examination Fee (per sem.) | 1000 |
| Alumni Fee (One Time) | 1000 |
| Registration Fee (per sem.) | 1000 |
| Security Deposit (Refundable: One Time) | 5000 |
| Medical fee (per year) | 9 |
| Medical Booklet | 12 |
Note that there are additional tuition fees, sports, enrollment fees etc., that keep varying every year. You are advised to check the prospectus for more details.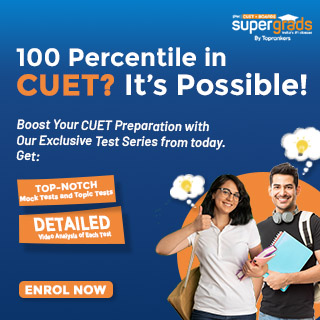 Jamia Millia Islamia CUET Fees Structure 2024
Remember, these fees might change annually, and additional charges for facilities like hostels or labs might be separate.
Check: CUET Exam Analysis
Banaras Hindu University CUET Fees Structure 2024
For B.A.(ARTS AND SOCIAL SCIENCE- ALL SUBJECTS), B.P.Ed, B.Com., B.F.A. and
B.MuS.
Existing Fees - Rs.2407/-
Proposed Fees - Rs.3420/-
For B.Sc. (Hons.)
Existing Fees - Rs. 3167
Proposed Fees - Rs. 4400
For B.Sc. (Ag.)
Existing Fees - Rs. 2826
Proposed Fees - Rs. 4070
For L.L.B.
Existing Fees - Rs. 2657
Proposed Fees - Rs. 3850
Check: CUET cut-off
Conclusion
The CUET fees structure 2024, while uniform in the application process, varies across universities for course programs. Aspiring students should be well-informed about these differences, ensuring a smooth transition into their desired course without financial hiccups. Always consult the respective university's official website or the CUET portal for the most recent and detailed CUET fees structure 2024 breakdown.