The pressure to prepare for competitive entrance exams like CLAT (Common Law Admission Test) is overwhelming. But remember, you cannot determine what the ultimate result of the exam is going to be just by worrying about it.
Instead, it would be best to try to work out what is in your control and let all other things fall in place as they are supposed to.
In the CLAT exam, you are mainly tested on your reading and analytical skills, which you can primarily develop by solving sample papers.
For example,
If you solve sample papers with full dedication, the results can prove a great source of motivation for you. But, if you lack in attempting them with full concentration, they can make you demotivated while preparing for the CLAT Entrance Exam.
Hence, it is essential to take attempt sample papers seriously as they act as swords with two edges.
There are various perks that you can avail yourself by solving sample papers, and those are explained below:
How do CLAT Sample Papers help in my Preparation?
Sample papers are model tests of the actual entrance exam that follows the exact exam pattern and the time limit.
The phrase "practice markets man perfect" can be correlated with sample papers in the CLAT exam preparation. Also, sample papers have proved to be the most valuable resources for the aspirants.
Let's analyze how solving sample papers can help in your preparation to achieve your goals.
Download Free Study Material for CLAT Exam by LegalEdge
5 Reasons to Solve CLAT Sample Papers - Understand the Exam Pattern
According to the toppers, knowing the paper pattern is the first step during your preparation. If you do not know the pattern, it isn't easy to plan your preparation better.
When you solve sample papers, you will clearly understand the CLAT exam pattern, the number of sections, the marking scheme, etc.
Also, it will help you understand which section you are comfortable with based on their weightage and try to focus on improving in weaker sections.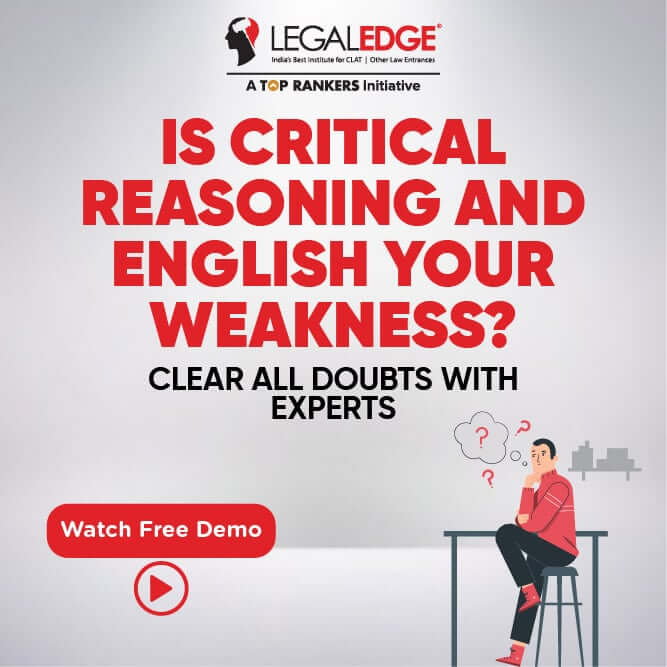 5 Reasons to Solve CLAT Sample Papers - Enhance Time Management Skills
As the Common Law Admission Test competition increases exponentially, managing your time properly plays a vital role in qualifying for the entrance exam.
Note that CLAT time management is a skill you can not develop overnight. Instead, you require regular practice!
Attempting sample papers will help you understand how much time you are taking to attempt each section and each question from a particular section.
During the exam, it is essential to allocate time for every question in each section because it will help you attempt the questions on a priority basis.
Read more: CLAT Mock Tests 2023
5 Reasons to Solve CLAT Sample Papers - Analyze Strengths & Weakness
Generally, most of you might find a few topics very simple and easy while solving questions from a textbook. However, solving the same topic during the final exam may lead to different results.
Hence, solving CLAT sample papers and previous year's question papers is the only way to figure out whether you are fully aware of a particular topic or not.
Also, it helps you analyze your strengths and weakness and work on improving your weakness.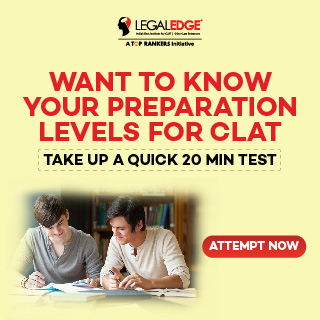 5 Reasons to Solve CLAT Sample Papers - Reduce Common Mistakes
Most of you might commit silly mistakes such as a simple error in calculation, missing "not" while reading the passage during the final exam or attempting sample papers.
There is no particular technique or method to eliminate such silly mistakes. However, you can reduce such errors by practicing as many sample papers as possible.
The more you practice, the more chances you can avoid these mistakes in the final exam.
Read more: CLAT Online Coaching Classes 2023
5 Reasons to Solve CLAT Sample Papers - Build Confidence Levels
Usually, sample papers are set by highly experienced faculty, and they prepare the question paper based on their experience and previous year's trends.
The questions are designed to test your analytical and logical reasoning skills to a more satisfactory degree.
By solving different questions from multiple sample papers, you can build your confidence levels, which is essential for cracking the CLAT exam on the first attempt.