Summary: Explore the comprehensive guide on Class 11 Commerce Subjects for both CBSE and ICSE boards. Understand core subjects, optional choices, and the significance of each in shaping your career.
Commerce deals with various aspects of business, trade, accounting, financial information, etc. In academics, the Commerce stream is considered one of the most popular streams of education along with Science and Arts.
The commerce stream acts as a gateway that leads you towards various professional courses like chartered accountancy (CA), company secretary, and chartered financial analyst (CFA) after the completion of class 12.
If you wish to choose commerce as your stream after the 10th, then you need to be aware of the subjects involved in academics and also the Class 11 Commerce Subjects combinations.
This post shall take you through detailed information about Class 11 Commerce Subjects for both CBSE and ICSE.
Download Free Study Material for NTA CUET Exam 2024 by Super Grads
Class 11 Commerce Subjects List 2024
How many subjects in Commerce Class 11? Class 11 Commerce Subjects are broadly divided into three main categories as explained below:
Mandatory Subjects: There are four mandatory subjects namely Accountancy, Business Studies, Economics, and English in class 11.
5th Optional Subject (It is imperative to choose): Apart from the mandatory subjects, you must choose one more subject as the main subject. However, you have to select anyone out of "primary optional" subjects, according to your interest.
6th Optional Subject (It is not imperative to choose): You must choose the 6th optional subject regardless of the board. You can select the 6th optional subject from the "secondary optional" commerce subject list class 11. The pros of choosing the optional subject are that your overall percentage will be calculated based on the five best scores, excluding the sixth score comparatively not as good. The board gives relaxation to students who score less in their main subject.
Note: The Class 11 Commerce Subjects list for both CBSE and ICSE boards is quite similar except for the choices provided for the optional subjects.
What are CBSE Class 11 Commerce Subjects?
What are the subjects in Commerce in Class 11? Check out the table below to know the CBSE Class 11 Commerce Subjects List that is offered by CBSE schools across the country.
| | |
| --- | --- |
| Name of subject | Priority of subject |
| Accountancy | Mandatory |
| Business Studies | Mandatory |
| Economics | Mandatory |
| English | Mandatory |
| Entrepreneurship | Primary Optional |
| Mathematics | Primary Optional |
| Informatics Practices | Primary Optional |
| Other Language | Secondary Optional |
| Computer Science | Secondary Optional |
| Physical Education | Secondary Optional |
| Fine Arts | Secondary Optional |
What are ISC Class 11 Commerce Subjects?
How many subjects are there in Commerce Class 11? There are very few common subjects in commerce for class 11 ICSE schools across the country. Hence, the demand for more optional subjects in commerce class 11 is less as compared to CBSE. Below is the list of subjects in commerce stream class 11 ICSE-affiliated schools:
| | |
| --- | --- |
| Name of Subjects | Priority of Subject |
| Accountancy | Mandatory |
| Business Studies | Mandatory |
| Economics | Mandatory |
| English | Mandatory |
| Entrepreneurship | Primary Optional |
| Mathematics | Primary Optional |
| Informatics Practices | Primary Optional |
| Physical Education | Secondary Optional |
Read more: CBSE Class 11 Commerce Preparation Books
Class 11 Commerce Subjects 2024 (CBSE & ISC)
To ease your preparation, we have provided a detailed list of Commerce Subjects in Class 11 in the post below. Go through the list of subjects and plan your preparation accordingly.
Accountancy
This subject deals with both numerical and theoretical parts. The numerical part will give a practical analysis of real-world problems whereas the theoretical part will provide accountancy information.
Accountancy is the study of analyzing and recording profit/loss, and trade transactions of a business. Bank reconciliation statements, Application of computers in accounting, Interpreting expenditure in terms of transactions, and financial accounting are among the important topics according to the Class 11 Accountancy Syllabus. The following are some of the topics that the Accountancy subject deals with:
Accounting Processes
Financial Accounting
Computers in Accounting
Financial Statement Analysis
Read more: CBSE Class 11 Accounts Sample Papers
Business Studies
Business Studies or Organisation of commerce is a theoretical subject that will provide in-depth business knowledge, its types, and objectives. It helps to develop the communication skills, operation strategies, and marketing skills of an individual.
Class 11 Business Studies Syllabus also includes information about Business Services, Social responsibilities of business and business ethics, and much more to be covered under Class 11 Commerce Subject books. Students will gain a solid foundation in how business functions with the help of business studies subject. It includes topics like:
Evolution and Fundamentals of Business
Internal Trade
Emerging Modes of Business
Principles and Functions of Management
Business Finance and Marketing
The syllabus of English differs largely between the ICSE board and the CBSE board.
In ICSE Board: This subject consists of two papers, the first paper for language and the second one for the literature portion, each carrying 100 marks. The syllabus is designed especially for students aiming for foreign universities or who want to build a career in the English language-related field.
In CBSE Board: Students are provided to choose between English core and Elective English. There is a single paper for both language and literature. English as a subject is easier on the CBSE board as compared to the ICSE board.
Economics
Economics deals with the studies of the functioning of the entire economy at a national and international level and the basic elements of the economy. Class 11 Economics Syllabus is broadly divided into two parts:
Statics: It includes concepts like statistical analysis, presentation of numerical data, graphs, charts, and formulas to calculate mean, median, mode, variance, standard deviation, sampling, etc.
Microeconomics: Microeconomics will deal with concepts like the functioning of the entire economy on national and international levels, economic realities that our country is currently facing, economic development over the past few years, individual agents and their interactions, and other production and distribution issues.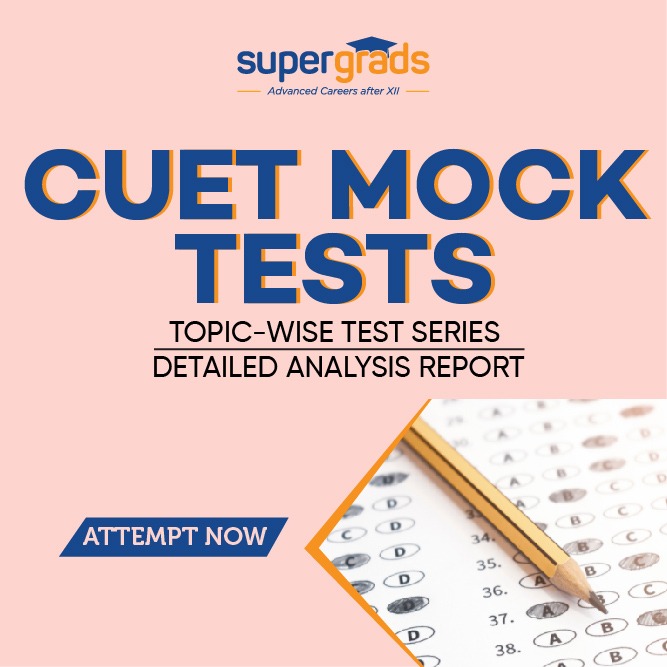 Class 11 Commerce Subjects List 2024: Optional Subjects
Apart from core subjects, you have to opt for one of the following Class 11 Commerce subjects as the optional subjects.
Mathematics
Entrepreneurship
Informatics Practices
Computer Science
Physical Education
Other Language
Fine Arts
Mathematics
Is Commerce without Maths Subjects Class 11 possible? It is a primary optional subject of commerce for the 11th. It includes topics like Algebra, Statics, Probability, Calculus, Mathematical reasoning, linear inequalities, Permutation and combination, straight lines, limits, derivatives, etc. Including Mathematics as an optional subject will help students, in the long run, making them eligible for a variety of courses and careers like Chartered Accountancy, MBA, Company Secretaryship training, and Finance.
You are advised to solve the 11th Commerce Question Paper to know the difficulty level of the paper and the type of questions asked in the exam.
Entrepreneurship
It is also a primary optional subject for Class 11 Commerce. It deals with concepts like Enterprise Marketing, resource mobilization, Entrepreneurial planning, Enterprise growth strategies, Entrepreneurial opportunities, and Business Arithmetics to build Entrepreneurial thinking in students.
Informatics Practices
This subject gives a deep understanding of how data is processed beyond computer applications to form usable information. Computer systems, Integrated device electronics, developing device applications, and debugging them are major topics studied in this subject at the school level. You can add Informatics Practices to the Commerce Subjects list in Class 11 CBSE if you intend to expand your knowledge in this field.
Read more: CBSE Commerce Video Classes
Computer Science
It is one of the second optional CBSE Class 11 Commerce Subjects that you can choose as the 6th subject. It involves the study of computer applications, operating systems, and programming languages like C, C++, SQL, etc. This subject guides and gives practical knowledge on how to manage databases using a computer which is a crucial part of Accountancy.
It consists of a weightage of 70 marks for the written exam and 30 marks for the practical exam including a database-related project to be submitted at the time of the practical examination. Hence it's quite a bit easy to score well in this subject.
Read more: CBSE Class 12 Computer Science
Physical Education
It is considered to be the most scoring and easy subject. Physical education is a second optional subject. Students learn about different sports, yoga activities, physical fitness, sportsmen psychology, and changing trends in physical education in this subject. This subject also has a weightage of 70 marks for written exams and 30 marks for practical.
Fine Arts
It is also a 6th optional subject in the CBSE curriculum but it is not included in the ICSE curriculum. This subject is ideal if you wish to establish a career in design, whether it is graphic design, interior design, fashion design, etc. You can choose a specialization in painting, graphics, sculpture, or Commercial Art.
Read more: CBSE Class 11 Humanities Subjects
Commerce with Maths
There are various combinations of commerce subjects that you can opt for in your class 11. You can opt for Commerce with Maths if you are planning to do courses like chartered accounts, cost accountant, chartered financial analyst, financial planning, etc. However, it is not mandatory to choose Maths to pursue these courses.
You can also go for MBA and finance if Mathematics is an optional subject in your class 11. You can choose jobs in the following fields if you choose to pursue commerce with Maths subjects class 11.
Auditor
Chief Financial Officer
Business Consultant
Production Manager
Chartered Accountant
Company Secretary
Budget Analyst
Read more: CBSE Class 11 Applied Maths Books
Commerce with Legal Studies
It is noted that Commerce with Legal Studies is a great combination for career growth. A Commerce background will give an edge to students who are going to pursue a 5-year law course of BBA, LLB, or Bcom. Opting for commerce with legal studies is the best degree for lawyers because it will give them an idea about the income tax act and other laws related to trade and commerce.
You also pursue your career in corporate law firms, tax law firms, law officers in banks and insurance companies, legal advisors in esteemed law firms, etc. with the combination of Commerce and legal studies.
Read more: CBSE Class 11 Commerce Study Plan
What Is The Scope If I Choose Commerce in Class 11?
It is known that choosing the commerce stream in your class 11 offers you a plethora of career options like a business executive, accountant, HR manager, marketing manager, data analyst, investment banker, wealth manager, project manager, research and development manager, etc.
However, if you are still having doubts while choosing the stream, go through courses after 12th commerce that helps you to identify your goals and which stream to pursue. You can pursue any one of the following courses if you opt for the commerce stream in class 11.
Bachelor of Commerce (B.Com)
Bachelor of Laws (LLB)
Cost and Management Accountant (CMA)
Chartered Accountancy (CA)
Bachelor of Business Administration (BBA)
Company Secretary (CS)
Certified Financial Planner (CFP)
Bachelor of Economics
Journalism and Mass Communication
Read more: CBSE Class 11 Commerce Study Plan
Choosing Commerce in Class 11 offers diverse career paths. Understanding core and optional subjects helps students make informed decisions. The curriculum provides a solid foundation, equipping them for a bright future in commerce and related fields.
Also read: CBSE Class 11 Commerce Syllabus