Summary: Are you someone with great problem-solving, communication and leadership skills? Then a career in management will offer you room for personal, career and financial growth. Know the reasons and career options to explore in management by reading through the article.
Management is an evergreen branch that offers numerous career options for desired aspirants. In recent years, India has been growing at a faster pace, not only nationwide but also in the international markets.
This creates an urgency for skilled professionals from different sectors, with more requirements in the management field among them.
If you choose management as a career option:
You will be trained to be a problem-solver
You will be trained to be initiators and leaders
Making decisions related to business give you better chance to grow
You are paid higher than most non-management students
Read through to understand why should you choose Management as career?
Why Should You Choose Management as Career?
We understand choosing a career after the 12th is tough, but if you are driven, have confidence in making decisions and believe you make a good leader, management is the option to choose.
Management aims to build some critical skills for better productivity, performance, and efficiency in the world of business.
The most common and highly anticipated careers within management are as follows:
Marketing Management
Finance Management
Operations Management
Human Resource Management
Download Free Study Material for Management Entrance Exams by SuperGrads
Reasons To Choose Management as your Career Option After 12th
Here are some major reasons why you should choose management as your career:
Learning Transferrable Skills
During your academics, highly transferable skills that fit into a wide range of industries. You can easily showcase them in your resume or portfolio.
Communication: Being able to articulate your message clearly and effectively is essential in any management role.
Leadership: Being able to inspire, motivate, and influence people is key to successful management.
Problem-solving: Identifying and resolving issues quickly and efficiently is critical to success.
Interpersonal skills: Understanding people, being able to work well with others, and building relationships are essential skills for managing teams.
Decision-making: Making sound decisions quickly and efficiently is essential for any manager.
Strategic thinking: Being able to think strategically and plan for the future is essential for any manager.
Time management: Keeping track of deadlines and organizing tasks is essential for any manager.
Financial management: Any manager must understand and manage budgets and finances.
Change management: Being able to adapt to changing conditions and environments is essential for any manager.
Flexibility: Being able to adjust to different situations and changing demands is essential for any manager.
Check: Best Institutes for Management Studies
High-Paying Packages
Everybody has a dream of settling for a high-paying job, and management offers you this opportunity.
As per the available data, most management students grab higher-paying jobs than students from other streams.
For instance, here's a statistics of placements of IIM Indore for integrated management students.
On graduating from top institutes like IIMs with 100% placement opportunities, you are likely to land an offer with a good package.
Check: Benefits of Pursuing Bachelors of Management Studies
Better International Outreach
If your dream is to find and settle for a job in a foreign country, a management career is most likely to make that happen.
Many Multi-National Companies hire students from India at jaw-dropping packages and offer them international branches to work from. Studying management can help understand processes and operations necessary for onsite opportunities.
However, the type of onsite opportunities and their availability will depend on the company and the specific job requirements.
Currently, there are 160+ jobs opening available for management vacancies abroad through Naukri.
Check: Business Management Courses after 12th
Challenging and Evergreen
Out of all other career options, management is one that has a long history and will eventually be the most aspired in the future. It has a wide range of opportunities for students to learn new skills during their careers.
The learning will never stop as you will encounter many different challenges to tackle.
Management is a set of processes and practices designed to help businesses achieve their goals. It applies to any type of organization, regardless of size, industry, or sector.
As long as businesses exist, there will always be a need for management. The basic principles of management remain the same, even as technology and other aspects of business change.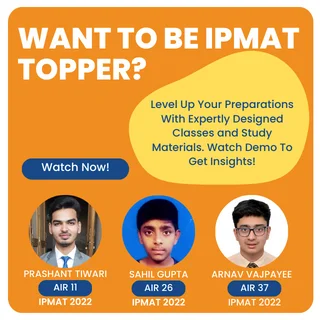 Top 5 Careers in Management That You Must Target
As mentioned earlier, there are various career options you can choose from if you opt for management.
Here are a few common management career options listed below:
Chief Executive
Chief Executive involves the role of Chief executive officer(CEO), Chief financial officer(CFO), Chief information officer(CIO), Chief Marketing officer(CMO), and Chief operating officer(COO).
Chief Executives have the biggest responsibilities that require amazing skills to maintain a smooth flow, like excellent planning and coordination skills, the ability to work under pressure to achieve targets, advanced MS office and accounting software skills, the ability to communicate effectively and solve problems, time management, and leadership skills.
These roles require an experience of 7-10 years as a corporate manager. The salary range for these roles is from INR 29,00,000 to INR 1,47,00,000 per year.
Marketing Manager
The Marketing Manager involves the role of Senior Manager, Digital Social Marketing, Senior Manager, Marketing Data Analysis, Marketing & Communication Specialist, and Head of Marketing.
These roles have some of the biggest responsibilities that require amazing skills to maintain a smooth flow, like having a flair for understanding upcoming marketing trends, good communication skills to understand client requirements and convey them to the team, and the ability to lead the team to achieve better outcomes.
They require an experience of 2-3 years in the field of marketing. The salary range for these roles is from INR 16,00,000 to INR 1,47,00,000 per year.
Check: Short Tricks to solve Maths Questions in Management Exams
Computer and Information Systems Manager
Computer and Information Systems Manager involves the role of Computer Systems Administrator, IT Service Operations Manager, Online Technology Manager, Global IT Support Manager, Infrastructure Support Services Manager, Property IT Manager, Director, IT Service Desk & Operations.
These roles have some of the biggest responsibilities that require amazing skills to maintain a smooth flow, like excellent understanding of computers and information systems, ability to coordinate with clients and communicate with the team, ability to resolve issues, and leadership quality.
They require 4 to 6 years of experience in Computer and Information Systems. The salary range for these roles is from INR 10,00,000 to INR 1,47,00,000 per year.
Financial Manager
Financial Manager involves the role of Accounting and financial control chief, Collections department manager, Finance Director, Controller - financial services, Finance Manager, and Investments research director.
These roles have some of the biggest responsibilities that require amazing skills to maintain a smooth flow, like knowledge of financial software, command of revenue system and ability to gather funds for the firm, grasp of the company's financial history, and ability to work in a stressful environment.
They require more than 5 years of experience in the finance sector. The salary range for these roles is from INR 9,50,000 to INR 99,00,000 per year.
Check: Idioms and Phrases for Management Exams
Public Relations Manager
Public Relations Manager involves the role of Advertising Account Manager, Brand Manager, Fundraising Organizer, Product Marketing Manager, and Public Relations Press secretary.
These roles have some of the biggest responsibilities requiring amazing skills to maintain a smooth flow, like networking, excellent communication, and planning and analyzing skills.
They require 3-4 years of work experience in PR roles. The salary range for these roles is from INR 5,00,000 to INR 90,00,000 per year.
People Who Have Outshined in Management Career
Kishore Biyani is one of the very few entrepreneurs who has carved a niche in his own way. He built an entire empire, all by himself, without any family backing.
He is the chief executive officer (CEO) and founder of Future Group and the founder of retail businesses, including Pantaloon Retail and Big Bazaar.
He started working with his two older cousins and brother's business, which was a fabric-trading business named "Bansi Silk Mills," but he didn't last long there.
In 1983, Kishore Biyani started his own business in fashionable fabric manufacturing. He sold them to garment manufacturers. After this, Kishore Biyani started "Manz wear Privately Limited." He also established his own brand, "WBB – white, brown, and blue," a fabric for men's trousers.
He founded Big Bazaar in 2001, and many brands like Food Bazaar, Factory, Home Town, Fashion, Central, and Ezone at Big Bazaar were added to the list of Future Group.
Kishore's success resembles his dedication and hard work!
Check: Best Institutes for Management Studies
Conclusion
SuperGrads, an initiative of Toprankers, helps students prepare for top management exams like IPMAT, JIPMAT, NPAT, CUET, and many others.
These are the top management exams helping you study at top management institutes in India and promise 100% placements.
Grab the opportunity to learn from the top-notched faculties in the industry and secure a high-paying job in the field of management.