The Judicial Service Examination is not just an examination where you have to mug up things by any means and clear them, but it is more than that.
You should require familiarity with the law's language, a strong mind, dedication, commitment, and discipline. For many of you, the most confusing aspect of preparing for the civil judge exam might be knowing what skills are required to clear the exam.
If you embark upon this journey of preparing for the judicial services exam, you must possess some skills to succeed better in the exam and come out with flying colours.
Being clueless about the preparation plan is okay, but you should know the essential skills to clear the judicial examination.
To help you reach your goals, we have provided the essential skills you must possess to become a Civil Judge in the post below.
Download Free Study Material for Judiciary Exams by Judiciary Gold
Categories of Judicial Services Exams 2023
There are three different categories under theJudicial Services Examination, and those are as follows:
Uttar Pradesh & Bihar (G.K., G.S. based examination)
Delhi, Haryana, Himachal Pradesh & Punjab (conceptual-based examination)
Madhya Pradesh, Rajasthan & Chhattisgarh (primarily bare act-based examination)
One of the most important and primary steps in beginning your Judiciary Exam Preparation is to identify the states you wish to appear for in the future.
This step is essential because every state has a pattern and a prescribed syllabus. Therefore, deciding upon the states of your choice will help you devise a better and more focused strategy, thereby amplifying your chances of getting through the examination.
Skills Required to Clear Judiciary Exams 2023
We all need legal advice in our daily lives. Be it about an ancestral property, an introductory civil issue, or a family disagreement, legal counsels are always in demand.
With passing years after numerous moots, internships, seminars, and meeting new people, you find various other career options.
You can get into commercial law and work with MNCs or legal advisers if you wish to do social service. But what does it take to have a successful Career in Judiciary?
Let's find out what skills are required to clear the Judiciary Exams and become a successful lawyer.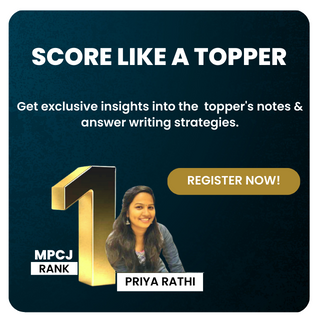 Critical Thinking Skills
Being a judiciary aspirant, you must require highly developed cognitive abilities for information retention and retrieval, analysis and interpretation, decision-making, argumentation, etc.
Most of you believe that exam writing is the most critical skill to clear the judiciary exam. However, before writing anything, you must be able to think like a lawyer. The relevant dictionary definition of "critical" is exercising or involving careful judgment or judicious evaluation.
Why is critical thinking essential?
Critical thinking helps us be aware of the speaker's purpose, the situation, and interpretative issues.
Also, it enables us to understand the relative weights of a range of argumentative aspects in a particular setting rather than well-defined prescriptions for practical reasoning.
Listening Skills
Active listening is one of the most invaluable skills you can develop to succeed better in the judiciary field.
Critical listening requires serious concentration, but like other skills, it becomes easier over time. Test yourself by trying to listen to each word and making a note each time your mind wanders.
Good judging often begins with good listening, and it is essential to allow the party to express themself entirely. Many judges are good interviewers who listen actively and delay asking questions.
Writing Skills
This skill is considered to be the backbone while Writing Answers in the Judiciary Mains Examination.
Two forms/types of Judgement Writing are asked in the Civil Judge exams. One is Judgement Writing in Civil cases, and the other is Judgement Writing in Criminal cases.
Here are a few tips that you can follow while writing answers in the main exam.
Make sure you understand the question
Stick to the word limit
Keep your answers simple
Write short sentences
Break the answer into paragraphs
Make ample use of legal terms
Mention important case laws
Follow proper judgment writing format
Avoid using many abbreviations
Have a synopsis in mind
Set an estimated time limit for each question
Allot last 15 minutes for revision
Read more: Short tricks to prepare translation for Judiciary Exams
Oral Communication Skills
Oral or verbal communication is a way to express your ideas and knowledge verbally and is of equal importance in business and an academic career. Individuals having good oral communication skills are the best choice to convey messages.
Having oral communication skills will be helpful to the judiciary aspirants in the interview stage. Also, it helps in making the case stronger and increases the chances of winning.
Reading newspapers, books, and novels will improve vocabulary and help reduce speaking weaknesses.
Reading Knowledge
Being a judge, you must keep studying and learning all the new amends and laws that the Government brings into action. You must have in-depth knowledge about every subject you look at, from the deep history to the status quo.
You must be a voracious reader since the legal profession demands steady reading from primary law education to legal practice. You should also have good research skills or an interest in legal research.
You can enhance your judiciary knowledge by reading textbooks, journals, newspapers, judgments, agreements, etc.
Read more: Judgment writing tips for Judiciary exams
Leadership Skills
Leadership is the ability to influence others toward a goal. It involves many skills taught in law school, such as being prepared, spotting issues, gathering facts, analyzing facts with guiding principles, drawing logical conclusions, developing a vision for success, planning, working well in teams, problem-solving, and communicating effectively.
The following are some of the critical features of improving leadership skills:
Emotional self-awareness: recognizing how your emotions affect your performance
Adaptability: flexibility in handling change
Positive outlook: maintaining perspective (many people in the world would love to have what you perceive to be your problems)
Empathy: understanding the views of others
Organizational awareness: reading a group's relationships and emotional currents
Conflict management: negotiating and resolving conflicts
Influence: the ability to inspire others.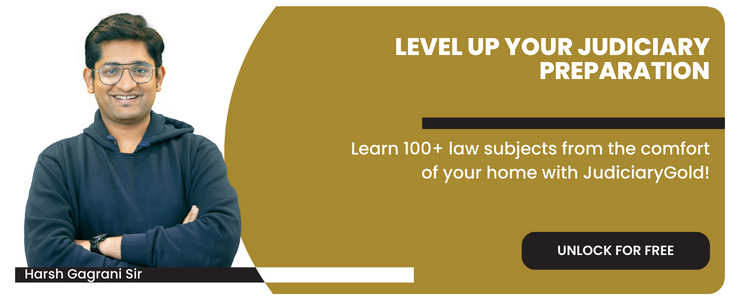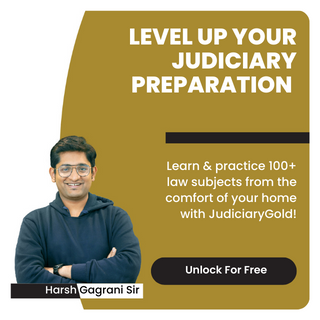 Extracurricular Activities
Most of you tend to ignore moots, debates, and other extracurricular activities if you want to go into judiciary services. However, moot courts, debates, and other co-curricular activities help nurture the confidence and intellect that every judicial officer must possess.
Preparing memorials for Moot Courts also improves research and drafting skills, which are very helpful for judicial and civil services. Furthermore, co-curricular activities develop team spirit and compassion towards other members who are highly important in a professional career.
Read more: Short tricks to deal with negative marking in Judiciary exams
Internships
Internships offered by law schools prove to be very advantageous in shaping an individual's career. Internships with the Supreme Court, High Court of Rajasthan, and Lower Court, Jaipur, offer practical experience and a closer look at the day-to-day responsibilities of a judge or lawyer.
A good internship experience also significantly nurtures the personality and offers a way to apply the concepts and principles learned in the institutions to real-world situations.
Indulge in Quality Discussions
Keep a habit of discussing all important judgments according to the Civil Judge Exam's point of view. All former judiciary toppers who cleared the exam on their first attempt give this tip.
Remember, good discussions will give you an edge over others, and this is not just in Prelims and Mains but also in Judiciary Interview Preparation.
Maintain Balance in Your Life
Make sure to organize your mental attitude to focus on the right priorities, reduce stress, and maintain balance in your life. Firstly, forget about the expectations of parents and peers because this is not a high school.
You can keep doing what's fun! Are you a movie lover? A runner? A painter? A yogi? A musician? While you may be tempted to devote every spare second to studying, do not stop doing the things that make you happy.
To reduce stress and live happily, you must focus on the priorities given below:
Personal growth
Relationships
Doing the best you can, given your circumstances.