Every state's judicial exams include a translation question paper, and this paper primarily assesses your command of the state language and your knowledge and skills in it. Most of you are probably perplexed by this paper and concerned about how to do well on it.
This post shall provide tips and tricks curated by Judiciary Gold (a pioneer in providing the best online guidance for judiciary exams) to help you understand how to prepare for the translation paper.
Preparation Tips For Translation For Judiciary Exams 2023
Those studying in English medium might find difficulty translating to Hindi, and those in Hindi medium face difficulties translating to English.
Before you begin preparing for Translation, the following are the two things you need to remember.
Make sure to select your targeted state. You need to choose your state such that you wish to get posted in that state to build your career in Judicial Services. Also, ensure that the state you are applying for includes a translation subject.
Next is understanding the type of translation

Questions asked in the Judiciary Exam

.

For instance: in Madhya Pradesh, you get one-liner questions translating English to Hindi or Hindi to English.
In UPPCS, the questions are based on paragraphs that need to be translated from English to Hindi or vice versa.
Thus, choosing the state lets you be clear about which type of questions you need to prepare for the Mains exam.
How to Prepare Legal Translation for 2023?
Here are the essential guidelines to help you prepare Legal Translation for 2023.
In India, the languages are different in each state, which means the Translation is different for each state. Select the state where you are well-versed in the language.
Analyze the previous year's paper translation.
Legal Hindi or Legal English questions are mainly asked in the examination or general Hindi or general English questions. Analyze the previous year's papers to comprehend the paper pattern.
BARE ACT is the most sought resource for the Legal Translation practice, which is why it is also regarded as the Holy Grail for preparing Legal Hindi or Legal English.
When studying BARE ACT, jot down and make different and essential words for Translation. It will also help you cover the Translation while learning the BARE ACT smartly.
Do not keep anything for the eleventh hour.
Do not leave things to be done at the last minute. Dedicate equal time for Legal Translation like all other subjects.
Practice Hindi Legal Translation 2023
For Judiciary Exams, below are the most significant English Legal Translation phrases.
Practice English Legal Translation 2023
Recent Trends of Translation Papers in Various Judiciary Exams
Understand the trend of setting the question paper for Translation in various state

Judicial Services Examinations

.

Over the years, the translation question paper has included questions based on legal terminologies. The question paper had just translated paragraphs from Hindi to English or English to Hindi.
Hence, it is essential to focus on legal terms and understand them better for easy Translation.
Solve as many questions as possible from the previous year's papers to know the type of translation questions asked and the difficulty level.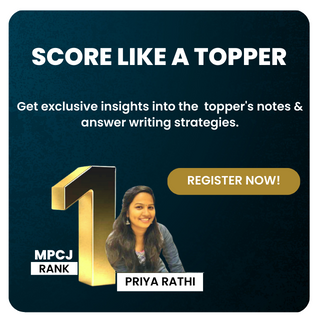 How to Ace Translation Paper in Judiciary Exams?
As per the new trend, the translation paper includes legal terminologies. So, wondering how to study for Translation. The main trick to ace translation for Judiciary Exams is to learn from the Diglot edition.
These Judiciary Exam Books shall include translating legal terms into English to Hindi and Hindi to English.
Build a habit of creating your legal glossary that includes legal terms from the respective state Judiciary exams.
This gives you an idea about translating terminologies in English and Hindi while revising.
Prepare a subject-wise dictionary that includes Civil, Criminal, and Constitutional Law terms.
The translation subject has paragraphs or phrases from legal topics; hence it is important to understand legal terms.
Practice Translation
Besides reading law subjects, Bare Acts, and other subjects, it is advised to practice Translation for at least 1 hour daily.
Utilize this time to develop the glossary or revise your prepared dictionary.
Try translating sentences in your mind when you come across any good ones.
Also, make sure to read 5-10 new English words regularly. In this way, you can improve your vocabulary.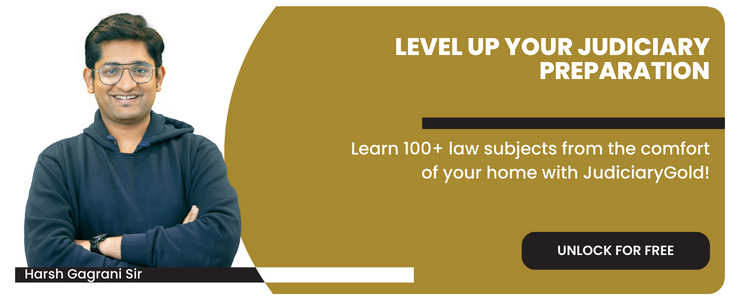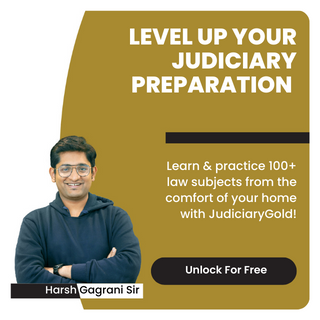 Sample Translation Questions for Judiciary Exams
Here are a few translation passages and one-liners from previous year's question papers of various Judiciary Exams.
Practice them to enhance your preparation for upcoming judiciary exams.
Question 1
Question 2
Translate the following Hindi Passage into English