Reader's Digest: How to succeed in the Punjab Civil Judge Exam 2023? How to clear the Punjab PCS J Exam like a pro? Read the blog post to learn the game-changer tips to ace the Punjab Judicial Services Exam. Get insights into the latest syllabus of the Punjab Judiciary. Discover the step-by-step study plan for Punjab PCS J Prelims and Mains Exam.
Judicial services are a highly sought-after career path in India, where holding a government position is highly valued, and government employees enjoy exclusive privileges and benefits.
With the Punjab Judiciary Prelims paper scheduled for 22 January 2023, aspirants might be in desperate need of a study plan.
Like any other state judiciary exam, the Punjab Judiciary (PJS) examination happens in 3 different stages.
To crack each stage, you must follow a result-oriented, tried and tested preparation strategy under experts' guidance. The Punjab Judiciary examination stages are mentioned below:
Prelims Examination
Mains Examination
Interview (Viva Voce )
Punjab Judiciary Exam Study Plan 2023
As the exam is divided into three stages, as discussed above, each step's study plan and action plan are different. For the result-oriented approach, each stage demands efforts in the right direction.
Some of the general tips are listed below that you must abide by heart, followed by devised stage-wise study plan for you:
The most favourable and suggested way to start your preparation is by using the Reverse Engineering Technique, which means you should first practice Multiple Choice Questions (MCQs) and then move to the long answer type questions as this can prove to be a saviour.
Devote time to revise the law (preferably from your notes) and simultaneously practice answer writing (2 to 3 answers daily) in a time-bound manner for increased speed, better solution structures, and more conceptual clarity.
Revise regularly, as there is no point in just understanding and not learning or remembering all the information.
You fill it, but the information slip. Do not rush to learn twenty new things every day, and discover just five new things every day. But revise the fifteen old stuff.
Start practising questions (previous ten years' question papers, preferably from all states). After gathering an idea of what topics the questions are asked, move on to learning the concepts.
One mistake most aspirants make is that they analyse and practice only the past year's question papers of the state judiciary they are planning to appear in and pay no attention to the past year's main question paper of other state judiciary examinations.
The basic pattern of all the states for the Main judiciary is more or less the same, and it will give you an edge to prepare questions for other states as well, and you will end up with a broader vision.
Prioritise the Punjab Judiciary Exam Syllabus 2023 - Pick & Drop
The Punjab Judiciary Exam syllabus for preparation can be divided into three ideal groups based on the weightage, priority, and vastness accordingly; time can be set for each group so that you can get well-versed with the complete syllabus on time.
The first group is the most important as it consists of all the major or macro subjects that total 5 in number, i.e.,
The Indian Constitution
The Indian Penal Code
The Law of Evidence
The second group consisting of all the micro subjects include the following:
Indian Contract Act
Hindu Law (Marriage, Adoption, Inheritance & other personal and family laws)
Mohammedan Law
Customary Law (Marriage, Adoption, Inheritance & other personal and family laws)
Specific Relief Act, the Transfer of Property Act, 1882, etc
The third group consists of all the unorthodox subjects / local laws, like
Sale of Goods Act
Punjabi Proficiency
The Juvenile Justice (Care and Protection of Children) Act, 2015
The Probation of Offenders Act, 1958
English Proficiency
Indian Partnership Act
Current Affairs
East Punjab Urban Rent Restriction Act 1949
Indecent Representation
Interpretation of statute and other non-law subjects.
"The battles that count aren't the ones for gold medals. The struggles within yourself—the invisible, inevitable battles inside all of us—that's where it's at."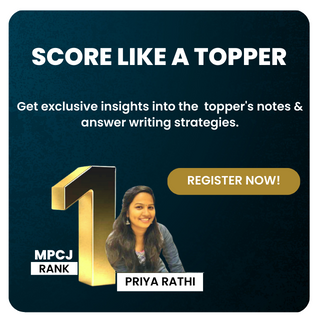 Quick Tips to Ace the Punjab Judiciary Exam 2023
Refer to the quick tips to crack the Punjab Judiciary exam like a pro.
Plan your study schedule to cover each Punjab PCS J syllabus topic.
Before beginning, ensure you are familiar with the Punjab Civil Judge syllabus and exam format.
Prioritise the most scoring areas in their Punjab Judiciary Exam.
Revise each topic regularly until you are 100% confident about it.
Do regular answer writing and have a SWOT (strengths, weaknesses, opportunities, and threats) analysis for a better result-oriented approach.
Invest time in your law learning process, considering your grey areas.
Know the Best Approach to Punjab Judiciary Prelims Exam 2023
The Preliminary round of the Punjab Civil Services Judicial Branch exam consists of 125 multiple-choice questions, each question being four marks making a total of 500 marks. The exam is conducted for 2 hours.
You have to score more than 40% marks to get shortlisted for the next round of the selection process.
The method of REVERSE TECHNIQUE for conceptual clarity will kick-start your preparation for the Preliminary exam. It would be best if you streamlined it by practising MCQs to learn Bare Acts.
This will save you a lot of time when you are reading the bare acts; you already know which areas to focus on and which areas should not be invested with a lot of your time considering their weightage and trends of questions.
Another tip is to give as many time-bound tests as possible. You can check out the mocks for several state judiciaries.
This will put you in the habit of thinking faster and also teach time management which can be a game changer in preliminary exams.
Give particular emphasis on repetitive readings of just the indexes of the bare acts of all laws. This will make you well-versed with the structure of the law and hence help you qualify for the prelims exam.
Mind-blowing Approach to Punjab Judiciary Mains Exam 2022
Please start with the macro subjects like IPC, CrPC, Civil law, Indian Constitution, etc., and only after developing a good grip over their move to micro subjects like TPA, contracts, etc.
For the significant law portion of the examination, you must gain command over the language of the statutory provisions of law along with conceptual clarity and thorough knowledge of relevant cases.
While studying law concepts for Mains, do not forget to prepare brief notes on all syllabus subjects. These notes should be crisp but also holistically cover all the nuances of the topic.
Any good judiciary notes have content from three spheres: Bare act provisions, Commentary on the concepts, and leading case laws that can be either recent or landmark judgments.
Also, focus on your answer writing skills, including speed, as the biggest challenge in this exam is to complete the paper within time. Also, good handwriting gives an edge over the others.
Do not commit the mistake of waiting till your prelims result to start your preparation for the Mains exam, as there is usually a lot to be done.
Usually, only two months are kept for the preparation of Mains exams for the Punjab Judiciary

once the results for prelims are announced.
One of the most proven ways of getting more marks is to mention facts or statements about recent cases and judgments; the copy checker would form an opinion that the student is well-updated and informed.
Start practising writing (2 to 3 answers daily) in a time-bound manner.
With time, you will notice an increase in speed, better structures in your answers, and more clarity of concepts.
You should also check out and practice answer writing from the previous year's Mains question papers.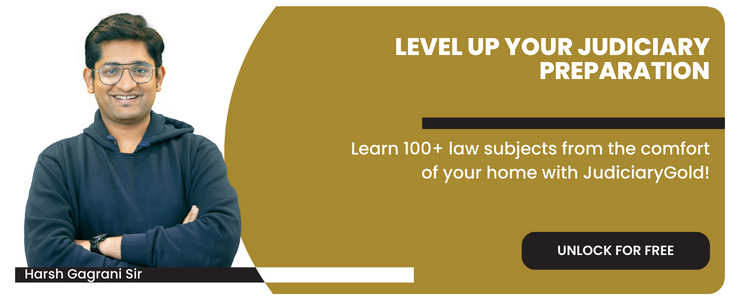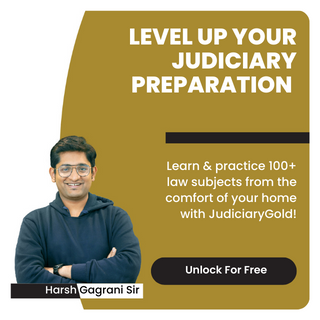 Solid Approach for Punjab Judiciary Exams 2023 - Personal Interview
To prepare effectively for this last stage of the selection process, it is essential to know that Viva voce or personal Interview tests your personality and not your knowledge.
First and foremost, you must thoroughly read all the bare acts from the syllabus for revising your concepts and remain well-versed with the current events of national importance or particular to the state you appear for.
Also, please keep track of essential judgments that might have been pronounced recently, as the board usually asks for them.
Make sure to appear for mock interviews to accustom yourself to the high-pressure ambience and test your preparation.
The best part is, as you invest yourself entirely in the process of law learning, it will still buy you experience and loads of legal knowledge that you can put to good use in some other arena as "Knowledge earned is never wasted." Best of luck with your preparations. Succeed in the first attempt with the best Punjab Judiciary online coaching.