The Punjab Judicial Service Examination is conducted annually by the Punjab and Haryana High Court for the Civil Judge posts.
Aspirants planning to appear or preparing for Punjab Judiciary Exam are advised to discuss each topic thoroughly. To ease your preparation, we have explained the Punjab Judiciary Syllabus in detail for each stage of the selection process.
There are three stages included in the Punjab Civil Judge Exam, i.e., Preliminary Exam, Mains Exam, and Viva-Voce (Interview).
The Preliminary Exam includes multiple-choice questions, while Mains is a descriptive exam.
Solving Punjab

Judiciary Exam Question Papers

will help candidates to improve their time management skills, speed, and accuracy.
Candidates qualifying in all the stages will be eligible for the appointment for the applied post.
This post takes you through the detailed subject-wise important topics and the exam pattern for each stage.
Download Punjab Judiciary Study Material by Judiciary Gold
Punjab Civil Judge Prelims Syllabus 2023
Here is the detailed Punjab Judiciary Exam Syllabus for each subject. Go through the subject-wise important topics and prepare accordingly.
You must have a general and basic overview of the main subject of laws.
You must demonstrate your ability to answer questions on current events of national and international importance.
This includes staying updated with the latest happenings in the world and understanding their significance.
Furthermore, you must possess knowledge of Indian legal and constitutional history, as well as governance. This encompasses understanding the evolution of laws and the country's constitutional framework.
Apart from subject knowledge, you will also be evaluated on your analytical skills, reasoning abilities, and aptitude. This entails the capacity to analyze complex information, think critically, and draw logical conclusions.
The examination assesses your capability to apply your knowledge in practical scenarios and make sound judgments.
The questions posed in the examination adhere to a graduate-level standard, demanding a comprehensive understanding of the subjects. Therefore, you must exhibit high proficiency in your chosen field and showcase your ability to navigate complex legal concepts and principles.
Overall, the examination evaluates not only your theoretical knowledge but also your practical understanding, analytical thinking, and aptitude, ensuring that you possess the necessary skills and competence to excel in the field of law.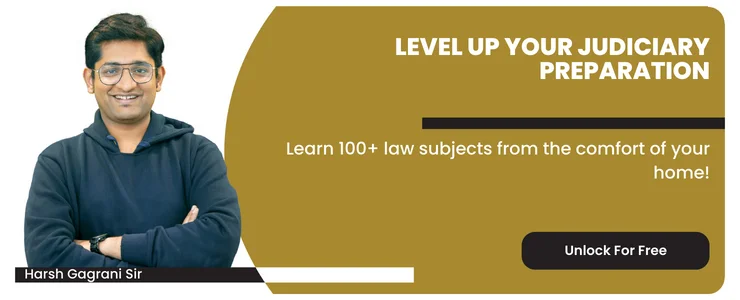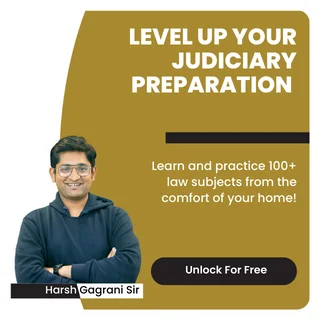 Punjab Civil Judge Mains Syllabus 2023
The Punjab Mains Syllabus consists of five sections, i.e., Civil Law I, Civil Law 2, Criminal Law, English, and Punjabi Language. Let us look at the detailed Punjab Judiciary for Mains exam syllabus and start your preparation accordingly.
Punjab Civil Judge Syllabus 2023 of Paper-I (Civil Law)
Check out the important topics for PCS Punjab Judiciary Syllabus for Paper 1 Civil Law:
| | | | |
| --- | --- | --- | --- |
| Code of Civil Procedure | Punjab Courts Act | Indian Contract Act | Indian Sales of Goods Act |
| Indian Partnership Act | Specific Relief Act | Transfer of Property Act 1882 | East Punjab Urban Rent Restriction Act 1949 |
| Indian Evidence Act of 1872 | - | - | - |
Punjab Judiciary Syllabus 2023 of Paper-II (Civil Law)
Go through the important topics from Paper 2 of Civil Law below:
| | |
| --- | --- |
| Hindu Law | Mohammedan Law |
| Customary Law | Law of Registration and Limitation |
Punjab Judiciary Syllabus 2023 of Paper-III (Criminal Law)
Go through the important topics that need to be prepared under criminal law here and enhance your preparation for the exam.
Indian Penal Code
Code of Criminal Procedure
Indian Evidence Act
Punjab Judiciary Syllabus 2023 of Paper-IV (English Language)
Paper 4 consists of the following subjects:
English Essay (1000-1100) words
Precis
Words and Phrases (make sentences of the given words and phrases)
Comprehension
Corrections
Punjab Judiciary Syllabus 2023 of Paper-V (Punjabi Language)
You will be tested for the Punjabi in Gurmukhi Script for Paper 5.