Summary: ICSE Humanities Subjects is a comprehensive range of courses designed to provide an in-depth understanding of human culture and history. Let's take a look at ICSE Humanities Subjects 2023.
Choosing the Humanities in Class 11 ICSE curriculum will provide plenty of options as it covers subjects like History, Geography, Sociology, Political Science, Mathematics, Home Science, English, etc.
This post takes you through the detailed ICSE Humanities Subjects for Class 11.
You can become a teacher, counsellor, travel agent, sales officer, writer, etc. if you study Humanities subjects in class 11th.
There are mandatory and optional 11th Humanities Subjects that you can choose as per your interest in the ICSE board.
Let's check the ICSE Humanities Subjects 2023.
ICSE Subjects for Class 11 Humanities
If you are wondering what the subjects under the Humanities for ICSE are, you first need to know that seven main options are more common. Most schools under the CISCE board in all the states allow choices between Economics, History, Political Science, Geography, Sociology, and Psychology. Plus, some schools offer Economics in the additional humanities subjects list in Class 11 and as a main in Class 12.
Check: How To Prepare For CUET Anthropology 2023
| | |
| --- | --- |
| ICSE Humanities Subjects 2023 | Priority |
| History | Mandatory |
| Geography | Mandatory |
| Political Science | Mandatory |
| Language | Mandatory |
| Psychology | Optional |
| Economics | Optional |
| Legal Studies | Optional |
| Mathematics | Optional |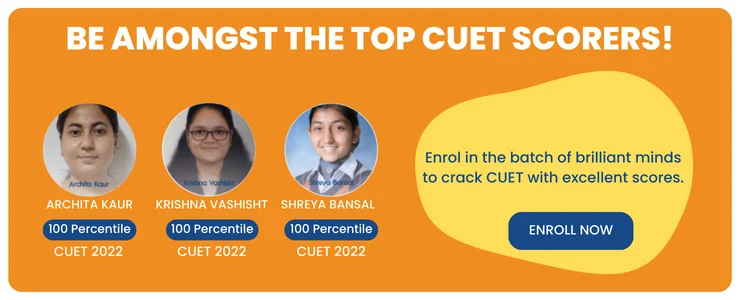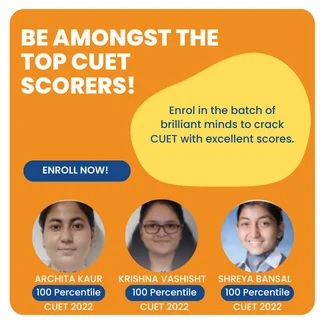 ICSE Humanities Subjects 2023
Check out the list of ICSE Humanities Subjects 2023:
1. Economics
This particular humanities discipline focuses on the distribution of wealth, the cost of goods, and international economic systems. Students receive more in-depth information about the services and the industry that supports them in this social science field. Additionally, they gain knowledge about various topics, including their distribution and production processes.
One may discover more about pricing structures and how they change with the industry.
Additionally, this subject has two subfields, microeconomics and macroeconomics, in the list of humanities disciplines. The former focuses on specific companies and their interactions with customers. The latter concentrates on the broader picture of the overall economic environment and behaviours.
Check: Can average students crack CUET?
2. History
Among the ICSE Humanities subjects for Class 11-12, History focuses on time chronology in society. Students opting for this subject learn more about society's past and notable figures' actions. They get to analyze how those actions and incidents affect the world today. Not to mention how some of the thought processes of old thinkers influence current leaders' actions.
In ICSE, when they focus on history among the humanities subjects, there are two halves to the subject matter. They include the study of Indian history and the study of World History. People learn about the past dynasties in India from the beginning of cultivation until the Indian Freedom struggles. As for the latter, the subject matter is more generalized, dealing with different countries like the United States, China, Japan, and Europe.
The topics stretch on how major acts like the World Wars and major matters like the Industrial Revolution. All these topics are provided in more detail, specifically the Indian History portion. Among the ICSE Humanities subjects, History is one such subject that deals with other subjects like Sociology.
3. Geography
Another one of the ICSE's key core topics in the humanities that is highly regarded is geography.
Its subject matters; it deals with two distinct spheres: physical geography and human geography. The former is covered in the first few classes as well, with an emphasis on the environment. This research topic encompasses several related subjects: soil, landforms, water, plants, and climate.
Regarding human history, students who select it as one of their Humanities subjects in the 11th ICSE grade learn about how people interacted with their environment. The topic involves how people use their resources, shape the environment around them, and influence it.
With the help of this subject, you can better understand how natural hazards are caused. They learn about global and national trends, facts, processes, etc., regarding civilization.
Plus, they develop skills like drawing statistical diagrams, drawing and survey maps, and assessing thematic maps.
4. Political Science
Another of the ICSE Humanities subjects that hold much value in society in later years is Political Science. Also known as the study of politology, this social science deals with the government and their workings. Is Not only the national government under scrutiny, but also the goal of political thoughts and behaviours. Referring to the 12th Humanities Books will help candidates to boost their preparation for the upcoming exam.
Students learning about this subject learn how to accurately analyze these political thoughts, political activities, political behaviour, and the national Constitution. The subject also elaborates on the political parties in power in each society. When students think about what subjects are there in the humanities in ICSE, they choose this subject because of the fields in connection.
One can opt for jobs in government posts, law, business, marketing, media, and even the academic line. This is because students get a lot of information under this subject on diplomacy, strategy, law, classes, war, and current political strata.
5. Sociology
Sociology is one of the Humanities disciplines offered in the 11th ICSE grade that addresses society as a whole.
The basic guiding principle of this field is to have a more thorough and accurate understanding of social structure, behaviour, and culture.
The fundamental ideas here are people's social lives and perspectives on their surroundings.
6. Psychology
The focus of psychology, one of the ICSE Humanities disciplines, is on people's minds. In addition, students discover how social and personal decisions impact psychology.
Similarly, how a person's lifestyle choices and past experiences have an impact on their mental health, people might infer from that how they act and what influences their decisions.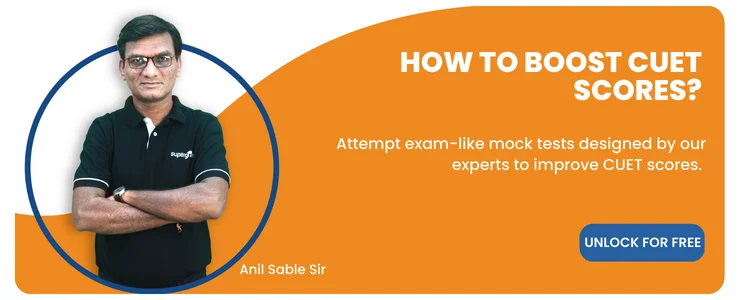 Optional Subjects list for ICSE Humanities
Students can choose their subjects based on the school they attend. But each has the following choices in common. They are English Literature, Arts, GMD, Mathematics, and EVS. They are elaborated on hereafter for further information on these Humanities subjects in 11th ICSE.
English Literature- A student learns more about the foremost literary works by English laureates and poets. Majorly poignant poems and short stories fall under the

11th Humanities Syllabus

, which students learn to analyze. Plus, at least one play by William Shakespeare is included in the study load in Class 11 and 12 each.
Arts- Usually, students learn about graphical arts and make visual paintings and models in these subjects. Those who want to go into the creative field choose this elective. Plus, some schools provide the theory portion, too, elaborating on major artists and their popular works.
Mathematics- One can learn about the different theorems and equations under these subjects. They do different equations and solve problem sums. This particular ISC Humanities Subject is also an elective for other branches.
Environmental Studies (EVS)- This subject under the ICSE Humanities subject deals mainly with studying the environment. They learn about the different issues affecting nature, harming the fauna lifestyle, and much more.
Is the ISC board tougher compared to the other boards?
Each board, however, adheres to its own curriculum, aiding in developing a student's career. Regardless of the board, you select, your interest in and capacity for study in the humanities depend entirely on you. But, comparatively, ISC is slightly tougher because of the in-depth explanation and teaching of subjects.
ISC board ensures quality teaching for all Humanities aspirants as they need to understand the topics in detail. Hence, it is obvious that students feel it is tough.
Also, the curriculum followed is quite different from the other boards.
Students are given various real-world assignments to evaluate their capacity for creativity and invention. Also, these kinds of curricular activities help build confidence in each student and face the real world.
In the current situation, creativity, innovation, and talent pay more than grades in the subject. Hence, you need to study all the future scope subjects well in your intermediate.
Check: How to Calculate Percentile in CUET?
Subject Combination for Class 11 Humanities
You can choose a subject combination for class 11 among the various Humanities subjects in 11th ICSE. If you are wondering what the best subjects in the arts stream are, here are the subject combinations. The one you choose would help you in a particular career path. However, do notice what the school you are studying in or admitting to offers. Not everyone allows the same options.
1. Geography and EVS
Here are the reasons for choosing or not choosing the given subject combination:
Pros: One can become a climatologist, field officer, land developer, etc.
Cons: Not many job offers
2. History and Arts/English Literature
Here are the positives and negatives of choosing the mentioned subject combination for the Humanities stream:
Pros
If one chooses Arts, one can learn more about art history and elaborate on it
If one chooses English Literature, one can focus on careers like writing, teaching, etc.
Cons
In the former, not many job opportunities
In the latter case, the pressure is more
Check: How To Prepare For CUET Sociology 2023
3. Sociology and EVS
Given below are reasons to choose or not choose this subject combination for Humanities in Class 11:
Pros: Learn more about society and the effects of the environment on them
Cons: Not a very prosperous career field in case of money
4. Economics and Mathematics
Enlisted are the advantages and disadvantages of taking this subject combination:
Pros: Learn better about the world economy and calculate the fiscal situation better
Cons: More complicated study field with more specialization needed
5. Jobs after Humanities
With Humanities, there is great career growth. Students can choose various fields as per their interests. However, some top jobs after Humanities in 12th are listed below. Candidates can choose Courses After 12th Humanities as per their field of interest.
Law
Management
Teaching
Media
Hotel management and tourism
Fashion and designing - Students with creative and imaginary mindsets can choose Fashion as their career. Some of the professions in Fashion are Interior Designing, textile design, Jewellery design, and Graphic Designer.
Journalism
IAS/IPS and Defence
Check: How To Prepare For CUET Sanskrit
Conclusion
In conclusion, ICSE Humanities subjects are a great way to explore the world and gain a deeper understanding of different cultures, religions and societies. They provide an opportunity to think critically and challenge our assumptions and beliefs. They also provide practical skills such as writing, research and analytical skills that can be applied in many areas of life. Through ICSE Humanities subjects, we can better understand our world and develop our knowledge and skills to help us make informed decisions and lead meaningful lives.