Are you an aspirant of becoming a civil judge in Rajasthan? By clearing the highly competitive Rajasthan Judiciary examination shall you can be appointed as a civil judge. If you wonder how to begin the preparation and clear the RJS Exam, this post shall provide detailed strategies and tips.
Rajasthan Judiciary is considered one of the toughest judiciary exams, but it is not an impossible task. With proper guidance and strategy, you can crack the Rajasthan Judicial Services Exam with a high score.
How to Clear RJS Exam 2021?
As the Rajasthan Judiciary Syllabus is vast, you might be confused about what to study and how to study. This post shall give you a roadmap on how to plan your preparation and clear the upcoming Rajasthan Judiciary Exam with a high score.
Be thorough with the Structure
The first and foremost thing before you begin with the preparation is to know the exam pattern.
As per the Rajasthan Judiciary Exam Pattern, there are three stages involved in the selection process: Prelims, Mains, and Interview.
It would be best if you cleared all the stages to be eligible for final selection.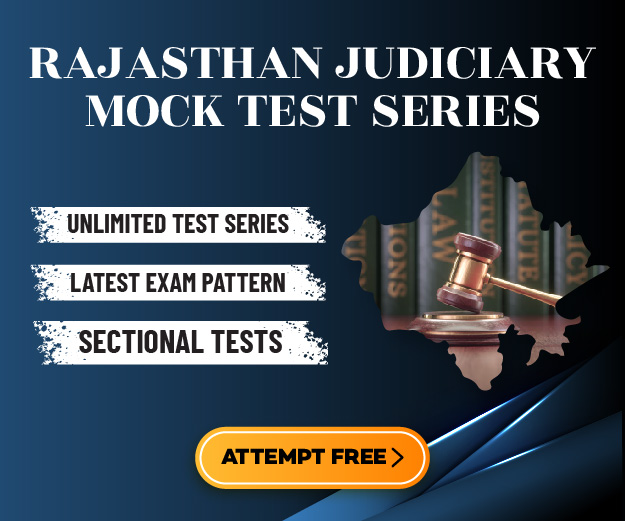 Come out of your Fears
Aspirants might get tensed while preparing so many subjects, but it is advised to take off such fear.
Begin your preparation for Rajasthan Judiciary with a clear mind.
With the right preparation strategy, you can definitely crack the exam.
Prepare a Structured Study Plan
Aspirants must prepare a study plan in such a way that includes studying all topics with the proper allotment of time.
Design the study plan by distributing the subjects for each day. Don't include only tough topics.
Refer to Best Books
Books play an important role in exam preparation. There are numerous books available for each subject, but you cannot study them all.
Choose the right books for RJS Exam Preparation such that the book covers each topic with a detailed explanation.
Make sure to follow one book prescribed by subject mentors instead of studying from random books. This might lead you to a lot of confusion.
Do Smart Study
Preparation must be a smart method. Studying continuously for so many hours doesn't make any sense.
Plan your preparation in such a way that you are splitting time for each subject. Grasp concepts and try to understand them in one go.
Remember that the number of attempts you make in the Rajasthan Judiciary Exam must be with 100% accuracy.
Practice Previous Year Papers
Solving previous year papers for Rajasthan Judiciary lets you understand the difficulty level of the exam.
You will get an idea about the number of questions asked under each topic that helps in boosting your preparation.
Prepare Study Notes
Making a note of important terms and highlighting topics while studying will help during revision.
There are various strategies followed while making notes for Judiciary Exams.
Practice Answer Writing
As the mains session is a descriptive mode of exam, you need to be good at wriitng.
Ensure to prepare for Judiciary Exams answer writing by practising regularly.
You can utilise previous year papers to know what type of questions are asked and how to answer them.
Don't Forget to Revise
Revision is significant during judiciary examination preparation.
Keep a period of 1 or 2 months before the exam for revision.
Utilise this period completely for revising all the topics studied earlier.
Remember not to study any new topic during the last few days left for examination.
Stay Positive
It would help if you stayed positive to achieve your desired goals.
Think positive, appear for the exam with a positive mind and score good marks.