Selecting the right course and college can be most challenging for most of you after the 12th, as you can go for plenty of options, irrespective of your stream.
Remember, the choice you make after the 12th will be the one that will decide your future. Also, there will be a little scope for changing your career after joining the graduation.
So, you should be smart enough while choosing the right career option after completing class 12th. Today, you have far more options available than ever before.
Before picking a stream, you must ensure that it will help you make a career you are interested in. Are you still worried about how to choose the right career after the 12th?
This post shall walk you through some essential points that you should consider while choosing the right career option.
Tricks to Choose the Right Career after 12th
Every field has several career opportunities that you can go for after the 12th, but choosing the one you believe you are interested in is crucial.
You can have a career that fulfills your life. But, before you choose options and combinations, you will need to figure out what you want in your life.
Based on your interests and passion, you can choose your career accordingly. You can keep the following points in mind when figuring out what to do after the 12th.
Download Free Study Material for Entrance Exams after 12th by SuperGrads
Know Your Interests
You will get a lot of advice from parents, friends, and family members while deciding to pursue a career after the 12th. However, you should opt for a career that more suits your interests and passion.
You should better ask yourself the following questions while choosing a course after completing class 12.
Which subjects interest you more?
What is the field you want to be in?
What is the thing that you like the most doing?
What is your real interest?
Which work brings peace to your mind?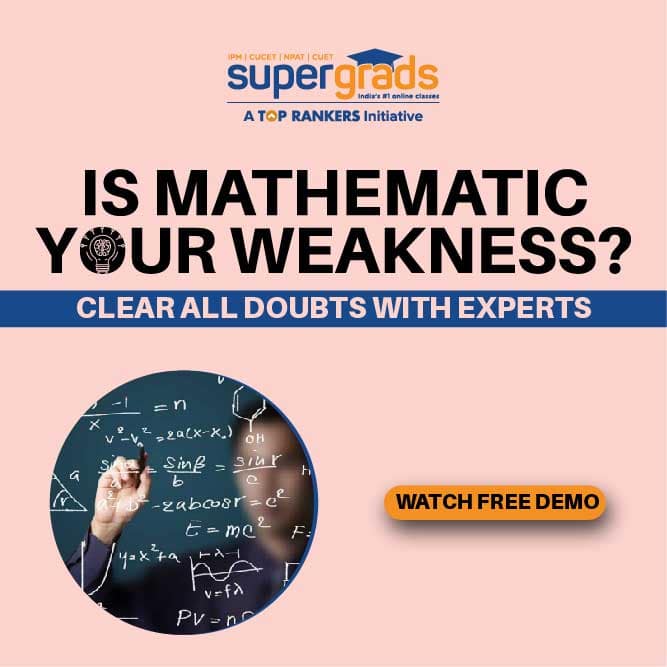 If you are creative, you can choose your career in architecture and designing. If you are fascinated by technology and innovation, you can opt for engineering courses.
Studying what you learn will help you achieve good career and job satisfaction results.
Identify Your Strengths and Weakness
Knowing your strengths and weakness plays a vital role in figuring out what you are good at.
You must understand that you should not be pressured to choose a particular course just because someone insisted on taking that course. Analyze and evaluate whether you are interested in a specific subject or not.
You must know your strengths and choose a career path wisely so that you don't have any regrets later in life.
Read more: Management career options after 12th
Gather Information Related to Particular Field
After deciding what you want to do, try gathering information about the particular field like the list of courses, best colleges, placements, future scope, etc.
There are many ways to gather the information about the course or stream you plan to take after the 12th. However, one of the most convenient ways is to talk to your seniors or siblings.
You can also seek help from mentors from any best online coaching for entrance exams after the 12th.
Those working in the fields that are similar to your interest will be able to guide you the best.
Understand Future Prospects
Another central point you should consider when deciding on a course is its prospects.
Opting for a career that matches your interests is great, but at the same time, you should also be mindful of the future options it offers.
You should understand the career options available for a particular course, is there any chance for higher studies, job opportunities, salary, and more. And it is especially essential if you are choosing any new course.
Create a List of Courses
Now, after deciding on your field, start working towards your goal. Try to note down 10-15 career options that suit your interests and passion.
Making a list will help you better identify your likes and dislikes. Also, you can jot down the list of entrance exams after the 12th that you should opt for to get admission to a particular course.
Analyze Selected Courses
After preparing a list of career choices, you should analyze each of the selected careers as mentioned below:
Opportunities should be considered while examining information such as minimum qualification, benefits, drawbacks, compensation, and growth.
Then, you can shortlist four or five career options from which you would like to choose one. You should be very practical when it comes to shortlisting as it is all about your future.
Don't Make Decisions Blindly
Sometimes you want to stay with your friends forever. So you get carried away emotionally to choose a course that your friends take.
But this can harm your career in the long run. So, you should be smart enough to decide your future as you will be responsible for this decision late in your life.