The whole CUET 2023 syllabus was recently made available online by the National Testing Agency (NTA) and has been tasked with coordinating the administration of the CUET 2023.
The examination is planned to take place during the first or second week of July at this point. Numerous prospective students have been interested in the field of Business Studies, one of the many domain-specific disciplines available as an undergraduate-level course.
Because students have so little time at their disposal, it is imperative that those who are serious about their studies become familiar with the CUET Business Studies curriculum and begin to get themselves ready for the topic in question.
You will be able to design an appropriate approach for how to prepare for the CUET in Business Studies if you first examine the curriculum in great detail. The first step is to know the CUET Business Studies Syllabus 2023.
Download CUET Business Studies Syllabus Pdf Here
This is a very important step that you need to do in order to pass the CUET and get accepted into the program of your dreams at one of the most famous universities in the country.
This blog will assist you in resolving any questions or concerns regarding the Business Studies curriculum for CUET and provide guidance on preparing.
How should one get ready for CUET Business Studies Syllabus 2023?
In light of the fact that we have just finished going over the CUET Business Studies syllabus in great depth, let's move on to the next significant stage in passing the CUET, which is learning how to study for the CUET Business Studies examination.
Following a more in-depth discussion of the significance of an appropriate CUET preparation strategy, the article will proceed to formulate a strategy that will assist you all with your preparations.
It's no secret that Business Studies is a challenging field of study; if you don't go into the test with a solid game plan and preparation method, you should anticipate having a lot of trouble. It is still possible to start from scratch and get a head start on preparation for the CUET exam in Business Studies. Due to the fact that it is a centralized examination, a very high level of competitiveness is anticipated. Your chances of passing the CUET in Business Studies will unquestionably improve if you prepare thoroughly and adhere to the tactics that are outlined in the following paragraphs.
Examine the course outline in great detail: The CUET Business Studies Syllabus covers two themes. However, the course is divided into thirteen units, each further subdivided into smaller units. Due to the extensive nature of the curriculum, there is always the possibility that some information may be overlooked or forgotten. Therefore, when you start preparing for business studies for CUET, it is vital to look through the curriculum carefully and in great depth. This is because the exam will cover a lot of ground.
Identify your strengths and weaknesses: After reading through the course, the first thing you should do is evaluate where you are in terms of both your strengths and your deficiencies. Recognizing the areas in which you excel and those in which you struggle enables you to organize your pre-game routine in a way that is both more systematic and productive.
Having an efficient time management strategy: Time management is another essential component of a successful approach. When planning how much time to spend on each section of the test, it is important to consider each section's relative importance and the amount of difficulty it presents. Because of this, you will be able to cover the entire curriculum in an appropriate manner and on time.
Rigorous practice and revision: Consistent effort in the form of practice and review is essential and cannot be replaced. The more you study and put effort into your practice, the more prepared you will be for the test. You will be able to do this most effectively by completing practice sets and testing scenarios. You will also be able to manage your time during the real exam better if you focus on this element.
Let's not squander any more time, will we? You should start preparing for the CUET (2023) by reading the business studies syllabus and being organized. Your inquiry, "how to prepare business studies for CUET (2023)," will be answered by the four procedures that have been outlined above. You are about to embark on an incredible adventure if you take the initiative to enroll in one of the most prestigious educational institutions in the country, so make the first move toward achieving your goal.
CUET Business Studies Syllabus 2023
Note: There will be one Question Paper with 50 questions, out of which 40 must be attempted.
Check out the CUET Business Studies Syllabus 2023 for your exam preparations.
Management Theories and Procedures
Unit I: Characteristics and Importance of Management
Management – idea, aims, importance.
Characteristics of management; management as a science, an art, and a profession
Management levels - executive, intermediate supervisory (First level).
Management responsibilities - planning, organizing, staffing, leading, and controlling.
Coordination - characteristics, and significance.
Unit II: Management Principles
Management Principles - meaning, nature, and significance
Fayol's management philosophies.
Taylor's Scientific Management – Principles and Techniques.
Unit III: Business Environment
Meaning and significance of the business environment
Business Environment Dimensions - Economic, Social, Technological, Political, and Legal.
Economic Environment in India; Impact of Government policy changes on business and industry, with particular emphasis on the implementation of liberalization, privatization, and globalization policies.
Check: CUET Psychology Syllabus
Unit IV: Preparation
Definition, attributes, significance, and limits
Planning method.
Plan Types - Objectives, Strategy, Policy, Procedure, Method, Rule, Budget, and program
Unit V: Organising
Significance and significance
Steps in the organizing procedure.
The organizational structure that is functional and divisional
Formal and informal structure.
Delegation: meaning and significance of its components
Decentralization: significance and significance.
Comparison of delegation and decentralization
Unit VI: Staffing
Definition, necessity, and significance of staffing.
Staffing within the context of Human Resource Management.
Elements of the hiring procedure.
Recruitment - definition, and origins
Selection - definition, and method
Training and Development – definition, necessity, and techniques – on-the-job and off-the-job techniques Of training.
Check: NTA CUET Exam Dates 2023
Unit VII: Administration
Significance, significance, and fundamentals
Elements of Guidance:
– Supervision - significance and relevance
– Motivation – meaning and importance, Maslow's hierarchy of needs; Financial and non-financial incentives.
- Leadership – definition, significance, characteristics of a good leader.
- Communication – definition, and significance, formal and informal communication, and obstacles to effective communication.
Unit VIII: Managing
Significance and significance
Relationship between planning and command and control
Steps in the control process.
Techniques for exerting control.
Check: CUET Biology Syllabus
Financial Management and Marketing
Unit IX: Commercial Finance
Business finance - definition, function, and goals of financial management
Financial planning - significance and significance.
Capital Structure - definition and elements
Fixed and Working Capital – Definitions of Fixed and Working Capital, as well as factors influencing their requirements.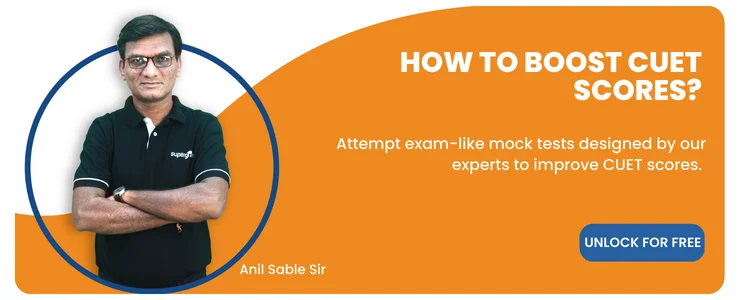 Unit X: Financial Markets
Concept of Financial Market: Money Market - nature of instruments
Capital market - nature and categories - primary and secondary markets
Difference between the capital market and the money market
Stock Exchange - Definition, Functions, NSEI, OCTEI, and Trading Procedure
Securities and Exchange Board of India (SEBI) - Objectives and Functions
Unit XI: Marketing
Marketing: definition, functions, and role
The difference between marketing and sales
Marketing mix – idea and components:
- Product - characteristics, classification, branding, labeling, and packaging
- Physical distribution: meaning and function; Channels of distribution: meaning, types, and determining variables for channel selection.
– Promotion - definition and function, promotion mix, the role of advertising and personal selling, and advertising objections.
- Pricing: variables that affect pricing.
Unit XII: Consumer Protection
The necessity of consumer protection.
Consumer protections
Consumer obligations.
Methods of consumer protection - Consumer education and legal recourse, with special reference to the Consumer Protection Act
Role of consumer groups and non-governmental organizations
Unit XIII: Development of Entrepreneurship
Concept, Functions, and Requirements
Entrepreneurship Competencies and Characteristics
Entrepreneurship Development Process.
Meaning and Concept of Entrepreneurial Values, Attitudes, and Motivation.
The above CUET Business Studies Syllabus 2023 helps you to ace your CUET exam preparations.
Advice for Getting Ready for CUET Business Studies Syllabus
You need to employ a variety of general and specific strategies to get a passing grade on the CUET Business Studies test. This article will discuss four essential CUET Preparation Tips that each student, regardless of the subject area they are studying, should adhere to to ensure that they perform well on the test.
Make sure that you have a clear understanding of the exam schedule by looking it through.
Those interested in taking the admission test must comprehensively understand the CUET Syllabus.
Create a strategy for getting ready, and then stick to it. It is critical to have a game plan in place before beginning the process of studying for a test. You are required to make a plan and allocate sufficient time to each topic. You need to establish objectives for yourself that are doable in order to make getting ready a more manageable process.
Adaptability is essential to achieving long-term success. The preparation for an exam requires a significant amount of review work. Prepare to spend at least two to three weeks refining the document.
Repeat, repeat, and repeat some more, but be sure you are doing it correctly each and every time. If you want to perform well on the CUET 2023 Business Studies exam, you are going to need to put in some study time. You are required to finish as many CUET question papers, practice exams, and question papers from earlier years as possible.
Preparations with CUET Mock Test 2023 are very effective.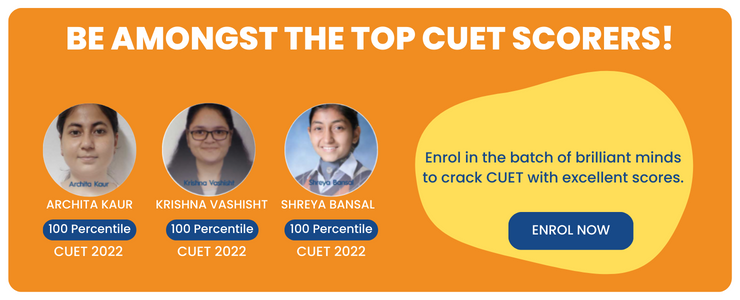 Conclusion
We are all aware that the CUET will be a centralized test, and we are also aware that the level of competition will be rather high.
In spite of the cutthroat nature of the competition, it guarantees that each and every candidate will have an equal opportunity to enroll in a highly regarded educational establishment or college.
This is the component of the system that is the most important.
Before you start your preparations, you must devise a suitable strategy and look for any assistance and support you may require.
As a consequence of this, you will economize a significant amount of both time and work.
This article ought to assist you in leading you in the proper way so that you can succeed and thrive in whatever undertakings you set out to do.
It is always better to accomplish something later rather than never do it at all.
You need to get started on your journey as quickly as you can so that you don't fall too far behind your contemporaries and spend any more time than necessary thinking about it.
Take help in form of online CUET coaching if you need help with your preparation journey.