Traditionally, Engineering has been one of the most sought-after career options among young aspirants like you with PCM (Physics, Chemistry, Mathematics) in class 12th. Most of you don't know the other fields available.
As the new technologies revolutionized almost every industry, there are huge opportunities in every field for those with a science background.
Also, the significant advantage that science students have over non-science students is that they are eligible for science and non-science options, a privilege not available to students from other streams.
Suppose you have PCM as your major in intermediate, and you don't want to go for engineering after the 12th; you can become an architect or even a scientist. Sounds cool, right?
This post shall walk you through various career options after PCM apart from engineering, a list of degree courses, and more.
List of Courses in Science Other than Engineering
Most aspirants tend to choose Engineering, thinking that it is one of the most popular fields of science after completing class 12. However, there are many other fields which you can go for after the 12th.
The following are some of the super career options you can go for after the 12th with PCM other than engineering.
BSc IT
Diploma in Industrial Safety
Diploma in Engineering (Polytechnic)
BSc Physics
BSc Chemistry
BSc Hotel Management
BSc Horticulture
BSc Agriculture
BSc Nautical Science
BSc Electronics
BSc Biotechnology
Diploma in Computer Application
Diploma in Yoga
Diploma in Nursing
Diploma in Radiology
Diploma in Dialysis
Download Free Study Material for Entrance Exams after 12th by SuperGrads
Most Popular Career Options after PCM apart from Engineering
Gone are the days when a career as an engineer was the only good career opportunity after completing 12th with PCM. Today, you have far more options available than ever before.
They are far more open to experimenting with new fields and building careers as graphic designers, professional photographers, ethical hackers, content writers, etc.
As said above, there are innumerable career options after PCM apart from engineering. Most of you might be thinking about how to choose the right career after the 12th.
Choosing a career based on your interests and passion is the only way to succeed better in your future.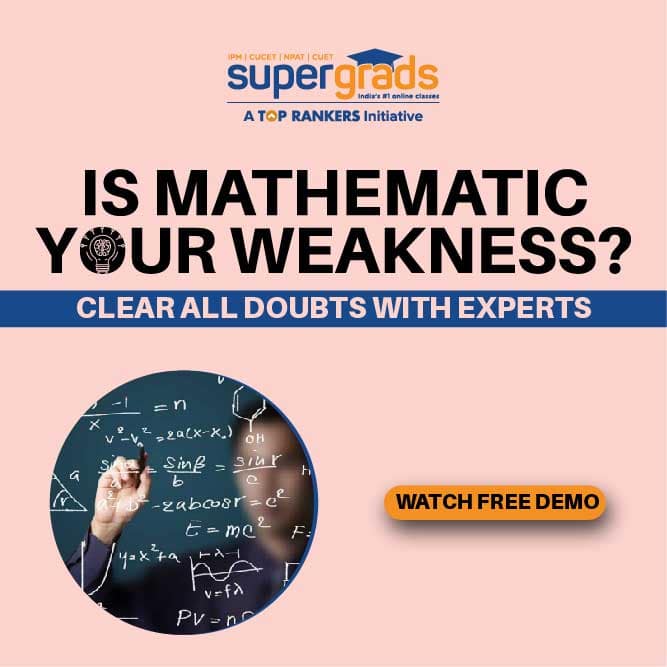 Architecture
Architecture is the study of researching the art and science of designing a physical structure: buildings, communities, skyscrapers, artificial constructions, etc.
This work includes both creativity and designing of a structure and extends to keep an eye on the actual construction.
To meet the demand of the current growing economy and population, the Indian government gives massive opportunities for architects in the country.
If you choose architecture as a career after the 12th, you can specialize in a multitude of subdisciplines as mentioned below:
Urban Design
Landscape Architecture
Sustainable Architecture
Interior Design
Architectural Conservation
Physics
Physics is a versatile combination of theoretical and practical fields, confining an immense number of career opportunities.
Physicists work in laboratories in research, investigating theoretical concepts and making presentations about their findings.
To pursue a career in Physics, you should require strong logical thinking skills, a systematic approach, problem-solving capability, and most importantly, undying love for Physics!
The following are some of the physics courses that you can consider after the 12th:
BSc Physics
BSc Astrophysics
BSc Nuclear Medicine Technology
MSc Particle and Nuclear Physics
MSc Quantum Photonics and Nanomaterials
MSc Magnetic Resonance
Design
Today, design is one of the most popular sought-after courses among many young students like you after class 12.
There are various specializations in design that you can pursue as per your interest and skills. If you like designing clothes or jewelry, choosing fashion designing as a career is a good option after the 12th.
The following are some popular specializations that you can consider to build a strong career in design.
Graphic Designer
User Experience (UX) Designer
User Interface (UI) Designer
Photographer
Interior Designer
Multimedia artist & animator
Hotel Management
If you are interested in hotels and enjoy seeing new locations and interacting with people, a career in the hospitality business might be a perfect fit for you.
Hotel management courses will professionally teach you how to handle and manage a hotel so that all clients who visit the hotel have a pleasant, flawless, and unforgettable experience.
The following are some of the most popular Hotel Management degree courses that you can opt for after the 12th:
Bachelor of Hotel Management (BHM)
B.A/ B.A(H) in Hotel Management
BSc in Hospitality and Catering Services
BVoc in Hotel Management
Law
Law as a profession is one of the most popular career options among aspirants after completing class 12.
To pursue a law degree, you need to appear for law entrance exams conducted every year across the country.
If you choose Law as a Career, you will get an opportunity to work in any of the following fields:
Litigation
Corporate Law
Civil Services
Judicial Services
Academia
Aviation
Aviation is one of the most sought-after career options after PCM other than engineering. This course is a perfect mix of science, technology, and travel.
If you can make quick decisions and have great communication skills, aviation is your perfect choice after the 12th.
Some of the aviation courses other than Engineering are as follows:
BSc Aviation Technology
BSc Aerospace Engineering
B.B.A. in Airport Management
BSc Air Traffic Management
Diploma in Airfare & Ticketing Management