There are various subject combinations offered in the class 12 commerce stream of CBSE and ICSE boards. Considering your career growth and the scope of the subject, you can choose the subjects.
In Class 12, you will be studying subjects like Accountancy, Business Studies, Economics, English, Mathematics, Informatics Practices, Computer Science, etc. This post takes you through detailed information about the 12th Commerce Subjects List 2022.
What are CBSE 12th Commerce Subjects?
CBSE board offers mandatory subjects as well as optional subjects for students studying in class 12. You can choose your desired optional subject based on your interest. Check out the table below to know the CBSE Class 12 Commerce Subjects List.
| | |
| --- | --- |
| Mandatory Subjects | Optional Subjects |
| Accountancy | Mathematics |
| Business Studies | Physical Education |
| Economics | Informatics Practices |
| English | Legal Studies |
| - | Entrepreneurship |
| - | Regional Language |
Download Free Study Material for CUET (UG) Exam 2023 by SuperGrads
What are ICSE 12th Commerce Subjects?
The list of mandatory and optional subjects offered under the ICSE board is as follows:
| | |
| --- | --- |
| Mandatory and Elective Subjects | Optional Subjects |
| English | Indian/Modern Foreign/Classical Languages |
| Economics | Political Science |
| Commerce | Computer Science |
| Accountancy | Mathematics |
| Business Studies | Physical Education |
| - | Indian Music |
| - | Art |
12th Commerce Subjects (CBSE & ICSE)
Here is the list of mandatory subjects of both CBSE and ICSE boards. Go through the 12th Commerce Subjects name and its importance from the post below.
Accountancy
Accountancy is one of the most important subjects in the commerce stream. The subject mainly focuses on understanding the recording of business transactions and the preparation of financial statements.
If you wish to continue your studies in the commerce stream, then you must have a stronghold over this subject in order to score higher marks. You can either choose Company Accounts or Analysis of Financial Statements in your class 12.
The most important concepts covered in the Class 12 Accountancy Syllabus are:
Receipt & Payment A/c
Income & Expenditure A/c
Balance Sheet
Accounting for Partnership
Business Studies
This subject helps you to understand and grasp important concepts of business management, best practices, principles of management, etc. The syllabus is divided into three parts that are principles and Functions of Management, Business Finance, and Marketing, and Project Work.
The important topics covered in the Class 12 Business Studies Syllabus are:
Planning
Organizing and Staffing
Directing
Controlling
Business Finance and Marketing
Economics
In class 12, you will learn important aspects and concepts covered in economics and have an overview of Indian and other economies' functions.
The topics covered in the Class 12 Economics Syllabus are divided into Macroeconomics and Microeconomics.
Microeconomics
Introduction, simple economy, a market economy, organization of economic activities, etc.
Theory of Consumer behavior: the law of demand, shifts in the demand curve, elasticity, etc.
Production & Costs: Law of Diminishing Marginal Product, Law of Variable Proportions, returns to scale, short-run & long-run costs, etc.
Market Equilibrium & non-competitive markets.
Macroeconomics
Introduction & Concepts
National Income Accounting
Money & Banking
Government budget & economy
Balance of Payments: Current Account & Capital account, Surplus & Deficit
Foreign Exchange Market
English
English is a globally renowned language. It is an important subject in 12th Commerce Subjects in order to increase your communication and proficiency skills in the language.
The important focus areas of the subject are Reading Comprehension, Writing Skills & Grammar, Literature & Long Reading.
12th Commerce Subjects List 2022
Apart from the core subjects, you can opt for any one of the following subjects in your class 12.
Mathematics
Physical Education
Information practices/computer science
Legal Studies
Entrepreneurship
Other languages
Mathematics
You can choose your career as a CA, CS, CMA, etc if you opt for Mathematics in your class 12. Also, you can opt for B.Com (Hons.), Economics (Hons.), and many other subjects as choices for undergraduate programs.
The important concepts covered in Mathematics subjects are:
Relations and Functions
Inverse Trigonometric Functions
Matrices
Determinants
Continuity and Differentiability
Physical Education
Another popular subject that comes in the list of additional subjects includes Physical education. You can opt for this subject if you wish to get into sports, health, and nutrition, or fitness streams
The main topics covered in Physical Education in the Class 12 commerce stream are as follows:
Planning in Sports
Sports & Nutrition
Yoga & Lifestyle
Physical Education & Sports for CWSN (Children with Special Needs - Divyang)
Information Practices and Computer Science
This subject gives a deep understanding of how data is processed beyond computer applications to form usable information. Information practices or computer science are great optional under 12th Commerce Subjects for those who wish to get into the data and analytics field.
The major topics covered in these subjects are:
Python Pandas
Numpy
Plotting with Pyplot
Introduction to software engineering.
Legal Studies
You can opt for legal studies in class 12 if you wish to pursue law in the future can opt for this subject.
The main topics covered in this class 12 commerce subjects are:
Constitution, Roles, and Impartiality
Funding
Introduction to International Law
Sources of International Law
International Institutions
International Human Rights
Entrepreneurship
Those who are interested in setting up their own business or want to expand businesses in the future can opt for entrepreneurship as an optional subject.
The main topics in these subjects are:
Sensing Entrepreneurial Opportunities
Environment
Scanning Market Assessment
Identification of Entrepreneurial Opportunities
Selection of an Enterprise
Steps in setting up of an Enterprise
Basic Qualities of a sound Enterprise
Other languages
If you are interested in learning new and different languages of Indian and foreign lands, then you can opt for other languages. Some of the languages offered are:
Hindi
Punjabi
Bengali
Gujarati
Tamil
Telugu
Urdu
Malayalam
Kannada
French
Spanish
German
Chinese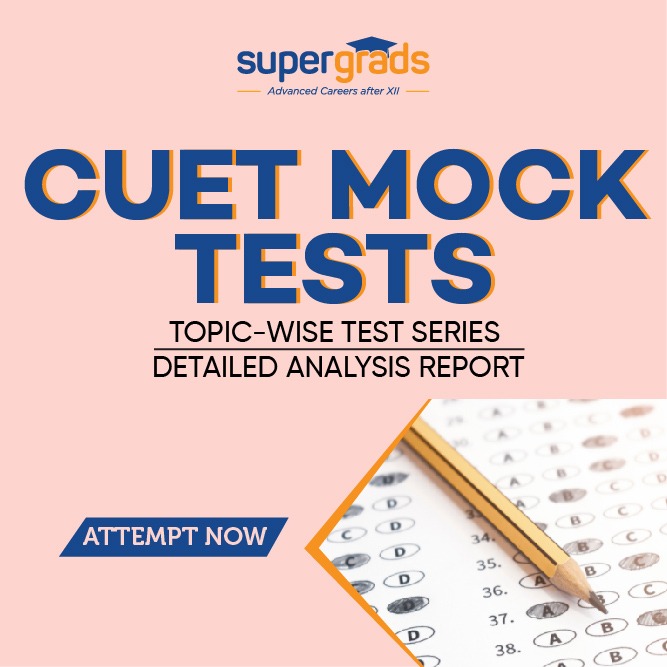 Class 12th Commerce Subjects Combinations: Recommended
There are various combinations that can be chosen with Commerce during Class 11 and 12. Here are a few combination recommendations for Class 12th Commerce. Ensure to choose the combinations wisely so that you can have a bright career.
Commerce with Maths: Maths is one of the important class 12 commerce subjects and has numerous opportunities. You can do MBA in Finance as your career which has a great future. MBA is one of the leading courses after graduation. It is a great choice if you take up Maths in combination with Commerce. If you are an aspirant interested in Maths, then go with choosing this combination. Apart from MBA, there are various other career opportunities.
Commerce with IP: Information Practices is a subject involving Computer Applications. Software is one of the fastly growing careers across the world. There are huge opportunities for IP. If you have chosen Commerce with IP then you must be keen to learn things in depth. It is just enough for interest in Computers but it requires strong computer knowledge. You can pursue MCA as your post-graduation if you have taken up IP in your class 12th Commerce stream.
Commerce with Legal Studies: As the combinations say, the subject involves law as the main priority. If you wish to become a lawyer with commerce knowledge, then take up Commerce with Legal Studies as a combination. You can pursue various graduation like LLB courses in law along with Commerce.
Scope After Commerce in Class 12
The Commerce stream has various opportunities and good career growth. You can choose any of the courses further to pursue your graduation. However, if you are still having doubts while choosing the stream, go through courses after 12th commerce that helps you to identify your goals and which stream to pursue. Some of the commonly chosen Courses after class 12 are:
Bachelor of Commerce (B.Com)
Bachelor of Management Studies (BMS)
Bachelor of Business Studies (BBS)
Bachelor in Business Administration (BBA)
Master of Commerce (M.Com)
Master in Business Administration (MBA); Business, Operations; Finance; Marketing; Banking; HR
Chartered Accountancy (CA)
Chartered Financial Analyst Program (CFA)
Company Secretary Program (CS)
Based on the merit list in 12th, you can opt for any course in your graduation. There are many top colleges offering these above-listed courses after the 12th. After these courses, you can join either government or private organizations. Some of the major industries for commerce graduates are Banking, Insurance, Accounts, Management, Investment, and many more.