Reader's Digest - Hey, have you ever wondered what the journey looks like for someone pursuing a career as a civil judge? Well, buckle up as we embark on an exciting exploration of the twists & turns in the career trajectory of a civil judge!
The road to becoming a civil judge begins with clearing the Judicial Service Examination. Once the Judicial Service Examination is cleared, your journey as a civil judge begins by undergoing an intensive training program.
Now, you might be wondering, what does the future hold for a civil judge? Civil judges often begin their careers in the Subordinate Judiciary and can eventually be promoted to higher positions like District Judge, High Court Judge, or even Supreme Court Judge, depending on their performance and experience.
But have you ever wondered how these judge promotions work and what it takes to reach new heights in the judiciary? Read till the end to know civil judge to district judge promotion time, promotion of judges in India and more.
Career Trajectory of a Civil Judge - Overview
Here is the table of the career trajectory including appointment, training, and promotion of civil judge for the upcoming judiciary exams.
| Stage | Description |
| --- | --- |
| 1. Law Degree | Obtain a Bachelor of Laws (LL.B.) degree from a recognized university or law school. This typically takes 3-5 years, depending on the country and institution. |
| 2. Bar Examination | Pass the bar examination or equivalent licensing exam in the respective jurisdiction. This assesses your legal knowledge, analytical skills, and ethical conduct. |
| 3. Legal Practice | Gain practical experience by working as an attorney, advocate, or legal adviser, ideally in civil law. This experience helps to build a strong foundation in legal principles, procedures, and ethics. |
| 4. Judicial Service Exam | Prepare for and pass the Judicial Service Examination or equivalent competitive examination. This examination tests your knowledge of civil and criminal law, as well as their ability to apply legal principles to real-life situations. |
| 5. Judicial Training | After passing the Judicial Service Examination, you must complete a mandatory training program. This program is designed to familiarize yourself with court procedures, judicial ethics, case management, and alternative dispute resolution techniques. |
| 6. Appointment as Civil Judge | Based on the results of the Judicial Service Examination and the completion of judicial training, you are appointed as a Civil Judge (Junior Division) or equivalent position. This marks the beginning of their career in the judiciary. |
| 7. Professional Development | Continuous professional development is crucial for a Civil Judge. They must stay up to date with legal developments, amendments, and landmark judgments. This can be achieved through attending workshops, seminars, conferences, and further education courses. |
| 8. Promotion to Senior Division | After gaining substantial experience and demonstrating competency in handling complex civil cases, a Civil Judge (Junior Division) may be promoted to the Senior Division. This promotion is usually based on performance, experience, and recommendations from senior judges. |
| 9. Further Promotions | A Civil Judge can be further promoted to higher positions within the judiciary, such as District Judge, High Court Judge, or even Supreme Court Judge, depending on the jurisdiction. These promotions are based on merit, experience, and contributions to the legal profession. |
| 10. Retirement or Post-Retirement Roles | After reaching the mandatory retirement age or choosing to retire, a Civil Judge may continue to contribute to the legal profession through various roles such as teaching, arbitration, mediation, legal consultancy, or even serving as a member of judicial commissions or committees. |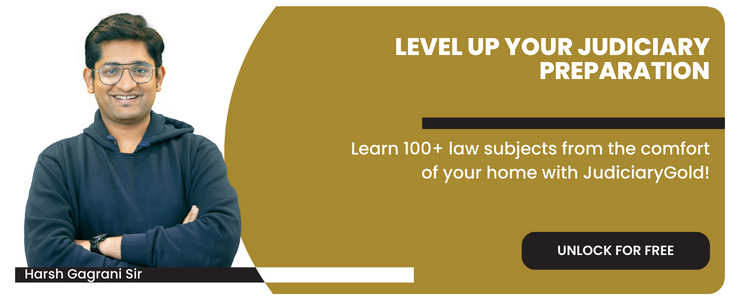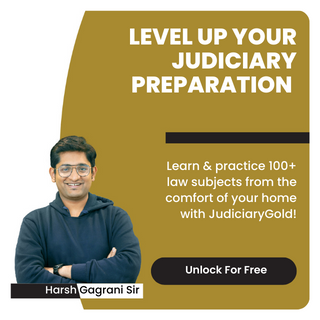 How are Civil Judges Appointed?
You know, it's interesting how many students in India choose a Judiciary as a Career because of its prestige and respect, not to mention the attractive salary. Have you ever thought about how the judicial system is structured in India?
There are actually three main levels, according to the Constitution of India. At the top, you have the Supreme Court of India, followed by the High Courts in different states, and then the Subordinate Courts. Judges are appointed across these three levels, which creates a structured hierarchy in the Judicial Services. Isn't that fascinating?
Supreme Court (SC) Jurisdiction
The Supreme Court is the highest in India, and it is the highest court of appeal.
The Chief Justice of India (CJI) is the senior-most and highest position judge in the Supreme Court. This position also holds the most prominent post in the country.
The jurisdiction of the supreme court of India includes the Chief Justice of India (CJI) and 30 Additional Judges.
The President of India appoints the CJI after consulting with the supreme court and the high court judiciary.
The maximum age limit for the position of SC judge is 65 years of age.
High Court (HC) Jurisdiction
Every state high court judge is appointed by the President of India by consulting with the Chief Justice of India, Chief Justice of High Court, and the governor of the state.
The total number of judges depends on the average rate of distribution of the cases per judge per year in that HC or by dividing the intermediate institutions of chief issues during the preceding five years by the national average.
The maximum age limit for the position of a high court judge is 62 years of age.
District Court (DC) Jurisdiction
Sessional judges and district judges govern the district courts in India.
District Judges are considered the highest authority of India.
The governor makes the appointment of district judges after consulting with the chief justice of the state high court.
To become a district judge, applicants must have completed seven years of practice as an advocate.
Read More - Personal Interview Preparation Tips for Judiciary Exams 2023
Career Trajectory of a Civil Judge in Indian Judicial System
Now, you might be wondering, what does the future hold for a civil judge? As it turns out, there's ample opportunity for growth and advancement.
Let's understand the career trajectory of a civil judge including the civil judge promotion hierarchy from the image given below.
Civil judges often start in the Subordinate Judiciary and can eventually be promoted to higher positions like District Judge or High Court Judge, depending on their performance and experience.
Some even make it all the way to the Supreme Court! Here are some instances of the judges promotion:
Take Justice Prafulla Chandra Pant, for instance. Did you know he started his journey in the Uttar Pradesh Judicial Service back in 1976 after clearing the Uttar Pradesh Munsif Services Examination in 1973?
And after an incredible career, he retired as a Supreme Court Judge in 2017. What's even more fascinating is that he also served as an honorable member of the National Human Rights Commission of India!
Did you know that joining the judiciary at a younger age can actually improve your chances of being elevated to a High Court and maybe even the Supreme Court? That's why it's so crucial to crack the judicial exam in your earliest attempt.
Think about it: your success in the exam could shape your entire career trajectory and determine where you'll be 30 or 35 years from now!
Also Read - Judiciary Exam Syllabus
Career Progression in the Lower Judiciary
The lower judiciary comprises three cadres of judges: District Judges, Senior Level Judges, and Civil Judges (Junior Division).
The recruitment for Civil judge posts includes both civil and criminal jurisdiction. Learn the civil judge promotion process from below:
The First Step: Civil Judge (Junior Division)
Every great journey has to start somewhere, right? For civil judges, this often begins with a role in the Junior Division.
In all the states, the post of Civil Judges (junior division) is filled by direct recruitment through the PCS J Exams. Currently, 24 states conduct the Judiciary Exams to fill in various posts of civil judge.
As per the Judiciary Exam Pattern, the recruitment process of the civil judge exam involves three stages: Prelims, Mains, and Interview, which takes over an year.
Only those who will qualify in prelims and mains exams are eligible to appear for the interview process.
However, you must obtain the minimum qualifying marks in the Mains Paper which varies from state to state and category to category. For Instance, in Telangana, you must score 55% for each paper, and 60% in aggregate score.
Stepping Up: Civil Judge (Senior Division)
With experience, hard work, and a knack for handling complex cases, a Civil Judge (Junior Division) can earn a promotion to the Senior Division.
But sometimes, the civil judge promotions are also made on the principle of merit , in case of Maharashtra.
To be eligible for the senior division position, you should have completed five years of service in the junior division.
In this role, you handle cases with higher stakes and even more challenging legal issues. It's quite the upgrade, don't you think? And it doesn't stop there – the journey continues upward!
Check Out - Judiciary Exam Eligibility
The Big Leap: District Judge
As a civil judge's career progresses, the next big milestone comes in the form of a promotion to District Judge. There are two ways to become a district judge: through promotion and direct recruitment.
But, have you ever wondered how a civil judge can reach this coveted position? It's a combination of hard work, dedication, and consistently excellent performance. And, with even more opportunities for advancement on the horizon, the journey is far from over!
Advancing Through the Ranks: Promotion of Civil Judge
There are two ways of promotion: regular promotion and accelerated promotion.
The first method, known as regular promotion, is based on merit-cum-seniority. In this process, 65% of the total strength of District Judges is filled by promoting Civil Judges (Senior Division) based on their performance and seniority.
Interestingly, there's usually no requirement for a minimum number of years of service in their previous role, although some states do have such criteria.
Now, the second method of promotion is quite different and is called accelerated promotion. This approach is based purely on merit and requires Civil Judges (Senior Division) to have a minimum of five years of service.
You must compete in exams to earn their promotion, and this accounts for 10% of the sanctioned strength for District Judge positions.
Don't Miss - Judiciary Exam Prelims Question Papers
Direct Recruitment
Did you know there's another method of selection for judges that involves direct recruitment from advocates with at least seven years of practice? Interestingly, this quota accounts for 25% of appointments.
But have you ever wondered why the designation of posts and hierarchy among judges differs from state to state? It turns out that this variation is mainly due to the inclusion of judges heading state-specific special courts, tribunals, and other officers.
For example, the Rajasthan Judicial Services Rules from 2010 include the Member Secretary of the Rajasthan Legal Services Authority in their definition of District Judges. However, the Andhra Pradesh Judicial Service Rules from 2007 don't include this post in their definition.
Reaching New Heights: High Court Judge
For those who continue to excel in their roles, the ultimate district judge promotion might just be around the corner: elevation to High Court Judge.
This esteemed position is reserved for the best of the best, as these judges not only hear cases but also play a crucial role in shaping the legal landscape within their jurisdiction.
But, what does it take to get there? While there's no one-size-fits-all answer, it's clear that a combination of perseverance, exceptional legal acumen, and the ability to navigate the complexities of the judicial system are key ingredients for success.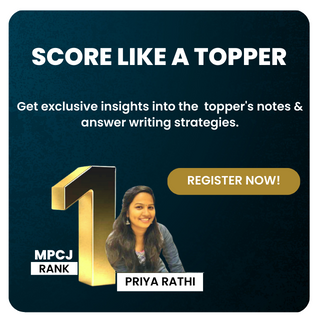 Conclusion
The career trajectory of a civil judge is undoubtedly filled with challenges and hurdles, but the rewards make it all worthwhile. From the prestige and respect associated with the position to the opportunity to make a genuine impact on society, becoming a civil judge is a truly fulfilling pursuit. So, to all you aspiring civil judges out there, keep pushing forward and chasing your dreams.