Being productive is one of the most important things to ensure during your West Bengal Judiciary Exam Preparation. As the exam nears, you have to enhance your preparation by following some tips and strategies provided by experts and toppers.
Proper preparation strategies and guidance will help you clear all your doubts and help you score better on the exam. Before preparing a strategy, you must aim to crack the examination successfully.
The following are some of the best West Bengal Judiciary Exam Preparation Tips you can follow to crack the exam on the first attempt.
Latest Update: The West Bengal Public Service Commission (WBPSC) has announced the West Bengal Judicial Service Exam 2023 notice on its official website.
The notification was released in December 2022.
The online application started on 10 January 2023 and ended on 31 March 2023.
The Prelims Exam on WBPCS J will be conducted in March 2023.
How to Prepare for West Bengal Judiciary Exam 2023?
There are three stages in the West Bengal Judicial selection process Prelims, Mains, and Personality Test. All three stages are qualifying in nature. The pattern of the questions paper is different for prelims and mains. Therefore, it is important to follow a detailed pattern before starting your preparation.
You should develop a habit of reading newspapers and magazines regularly as it will help you stay updated about all the happenings around the world.
Choose the right study material/books that cover all the topics as per the syllabus.
Make sure to allocate at least 1-2 hours a day for preparing bare acts.
Also, ensure to prepare your own notes for both prelims and mains from the major and minor topics of the syllabus.
Solve more and more questions from the previous year's papers.
How to Prepare for West Bengal Judiciary Prelims Exam 2023
Before starting your prelims preparation, go through the detailed West Bengal Judiciary Syllabus and plan your preparation accordingly.
You can opt for the reverse engineering technique while preparing for the prelims examination, which means you should start your preparation by preparing for the mains examination first. In this way, you can cover the syllabus of prelims too.
Many questions are solely based on bare acts in the prelims, so make sure to allocate at least 1-2 hours a day for preparing bare acts.
Focus more on topics like the Indian Constitution, Laws of Evidence, Civil Procedure Code, Criminal Procedure Code and Indian Penal Code, as most of the questions will be asked from these topics.
Solve previous year's papers to know the difficulty level and the type of questions asked in the exam.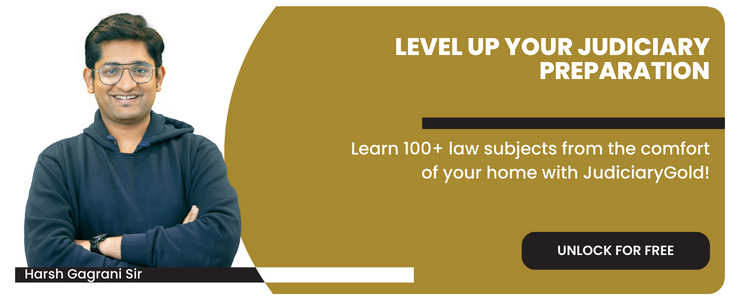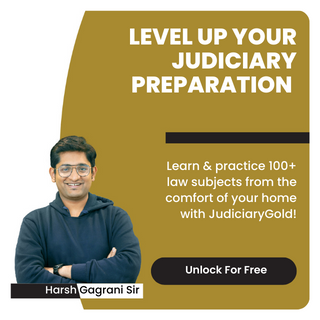 How to Prepare for West Bengal Judiciary Mains Exam 2023
The standard of the mains exam will be equivalent to the LLB Degree of Calcutta University. You must answer all the questions in either Bengali or English except the language papers.
You should start the main exam preparation by writing answers in a time-bound manner.
Try to prepare model essays on probable topics and practice writing 2-3 essays per week.
Solve as many questions as possible from previous years'

West Bengal Judiciary Question Papers

.
To ease your preparation, we have provided a topic-wise preparation strategy here.
Indian Contract Act
You need to gain knowledge of all the basic concepts. This section is easily manageable with basic reading. All concepts of different case laws must be covered in the examination preparation.
The definition of words or terms like Legal, Voidable, Illegal, Void, agreements, and others need to be well understood. Take the help of the illustrations and examples for WBPSC Civil Judge Exam Preparation.
Civil Procedure Code (CPC)
You need to read all the topics mentioned in the contract. Study the 1-25 sections, as they are very important. Also, 1-10 and 27-37 order numbers are well known as the core area of CPC preparation and WBPSC Judicial Service Exam Preparation.
Apart from them, important sections are 60,61,35,35A,33,34,38,39,40,45,50,55,57,60,28,31, and many questions are also asked from Section 80,81,82. These are the most important sections of all, but studying all of the sections is better for the WBPSC Civil Judge Exam Preparation.
Indian Evidence Act
Just like every other topic, having a basic reading of topics and knowing the basics of the environment is important. Some important sections you need extra attention to are 1-32, 101-146, 136, and others.
Criminal Procedure Code and Indian Penal Code
Get familiar with the basic definitions like charges, complaints, Inquiry, and investigation. For the Indian Penal Code, some important sections are 34, 35, 149, and others. Also, make sure to read all the illustrations.
Also Read: Judiciary Exam Pattern 2023
How to Prepare for the West Bengal Judiciary Interview?
As we all know, the interview is conducted to test your communication skills, personality, and behaviour rather than testing your knowledge of law subjects.
You must be well-versed in all the basic concepts of law
Understand your strengths and weakness and try to work on it
Prepare a list of questions that are commonly asked and revise them regularly
Try to attend as many mock interviews as you can
Ask your friends or family members to take your mock interview, as it will eliminate the fear of an actual interview
You should be confident while answering the interview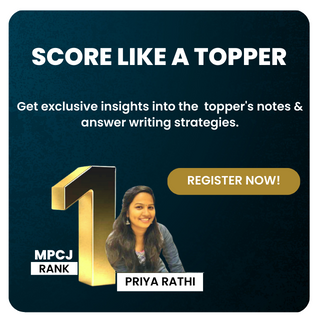 How to Present the Answer Paper in the West Bengal Judiciary Exam?
You will get an A4 sheet of paper in the examination for writing answers
All the answers need to be written in 16 lines
The border must be left alone along with all four sides of the sheet.
Practice as much as you can to avoid any type of mistakes and make the handwriting as much neat as you can
Having good handwriting will help you to fetch more marks on the exam
How to Answer Questions in the West Bengal Judiciary Exam?
You need to follow the instructions given in the question paper.
Avoid writing it in your language
Make sure to make a two-column table to tabulate the asked differences between the two sections
Express your own opinion when only the question is asked to discuss or elaborate
Keep in your mind to stay within your word limit for answering questions, 400-500 words is the maximum limit of a question of 10 marks
You need to illustrate judgments, and others explain other meanings of the question when it asked to explain
Make sure to check the exam sheet very well before submitting it and try to be as much neat as possible, especially in the Mains exam
Also Read: West Bengal Judiciary Question Paper
Best Books for WBJS Exam Preparation
Referring to the best books that cover all the topics as per the syllabus will help you score good marks. You can refer to the following Judiciary Exam Books during your preparation.
West Bengal Judicial Services (Preliminary Examination), The Complete Preparation Manual
Ray's Guide to Multiple Choice of Questions & Answers for Judicial Service (Preliminary Examination) by S.Ray
UPKAR'S West Bengal PSC Judicial Service Preliminary Examination by Dr Lal & Mishra
West Bengal Civil Service Examination, Judicial Preliminary by A. Bhattacharya
WBCS General Studies, A Complete Manual 2019
Crack - WBCS, Practice Book (Prelims)