Overview: As a law student you might aspire to become a civil judge one day and to achieve that dream you must crack the 3 stages of Judiciary examination of whichever state you are targeting. In the past few years there are a lot of toppers in judiciary and for you to crack judiciary you have to crack Judiciary interview after clearing prelims and mains. Here are some toppers tips to ace Bihar Judiciary Interview in 2023.
In this blog we will cover:
Download FREE Study Material for Bihar Judiciary Exam by Judiciary Gold
Toppers Tips to Ace in Bihar Judiciary Interview 2023
If you have reached the level where you are appearing for an interview for Bihar Judiciary, this in itself is a milestone that you have achieved. However, this is just a part you have conquered from the entire journey to success. For complete success, you need to crack the Interview, and here are some tips from previous Bihar Judiciary toppers to crack the Bihar Judiciary Interview.
This part of the selection process not just tests your knowledge but also puts your personality to test.
The interviewers will ask questions from your personal life, professional experience and also about your legal education. therefore prepare yourself accordingly.
The way you present yourself is very important in an interview.
Be polite and respectful. Interviewers will be looking for respectful, honest, and courteous candidates.
Make sure your opinions are well supported by facts and laws.
Speak clearly and concisely. Avoid excessive use of filler words (e.g., "um," "uh") and pause when necessary to collect your thoughts.
Avoid wearing vibrant colours or styling your hair in an over-the-top way – they're looking for judges who consistently maintain a professional appearance.
Familiarise yourself with recent legal developments as the interviewers want to know what is your insight about latest legal updates.
Emphasise any experience related to the judiciary, such as clerk-ships, internships, or prior roles in the legal field.
Listen carefully to the questions posed by the interviewers and answer them directly.
Demonstrate a strong understanding of legal ethics and your commitment to upholding them.
Showcase your ability to communicate complex legal concepts to a diverse audience, including non-legal professionals.
Interviews can be stressful. Practice mindfulness techniques to stay calm and composed.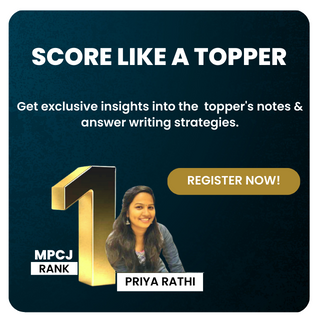 What Not to Say in Bihar Judiciary Interview 2023?
You have cleared the preliminary and Mains examination and have now been called for the interview round for the post of District Judge in the Bihar Judiciary. Congratulations!
Don't Arrive Late: Punctuality is crucial. Arriving late for the interview can create a negative impression and suggest a lack of professionalism.

Avoid Overconfidence: While confidence is essential, avoid coming across as arrogant or overly confident. Judicial positions require humility and impartiality.

Don't Interrupt Interviewers: Allow the interview panel to complete their questions before responding. Interrupting can be seen as disrespectful.

Avoid Using Jargon: While legal terminology is important, avoid excessive use of legal jargon that might confuse or alienate non-legal professionals on the panel.

Don't Speak Ill of Others: Avoid speaking negatively about colleagues, judges, or previous employers. Maintain a positive and professional tone throughout the interview.

Don't Be Vague: When answering questions, be specific and provide concrete examples from your experience. Vague or generic responses may not showcase your qualifications effectively.

Avoid Controversial or Partisan Statements: Refrain from making political or controversial statements during the interview. Judicial positions require impartiality and neutrality.

Don't Overshare Personal Information: While it's okay to mention personal experiences that may be relevant to your qualifications, avoid oversharing personal details that are unrelated to the job.

Don't Ramble: Keep your responses concise and on-topic. Rambling or going off on tangents can make it challenging for the interview panel to follow your answers.

Avoid Negative Body Language: Maintain good posture, make eye contact, and avoid fidgeting or crossing your arms. Negative body language can convey discomfort or defensiveness.

Don't Speculate: If you're unsure about a question, avoid speculating. It's acceptable to say that you don't know or that you would need more information to provide a complete answer.

Avoid Rushing: Take your time to think before responding to questions. Rushed answers may not demonstrate your ability to carefully consider legal matters.

Don't Disregard Ethical Questions: If asked about ethical dilemmas or conflicts of interest, take these questions seriously and provide thoughtful responses that demonstrate your commitment to ethical conduct.

Don't Forget to Listen: Pay close attention to the questions asked. Failing to address the specific points raised in the interview questions can give the impression of a lack of attentiveness.

Don't Forget to Follow Up: After the interview, remember to send a thank-you note or email to express your appreciation and reiterate your interest in the position.
What to wear and how to present yourself in

Bihar Judiciary Interview 2023?

Dressing for an interview is always tricky: you want to look professional but don't want to wear something too stuffy or uncomfortable. So what should you wear to your interview with the Bihar Judiciary?

Go through the must-avoid attires you cannot dare to wear in the Bihar Civil Judge Interview mentioned below.
Avoid flashy accessories and clothing.
Wear comfortable shoes.
Make sure your clothes are wrinkle-free.
Avoid wearing flashy colours.
Go for plain white or shades of white, grey, cream, and green.
The females must opt for a plain formal saree followed by a simple bun hairstyle and overcoat.
The males must wear a formal suit with a light-coloured shirt beneath it.
Don't go with straightened or curled hair, nail extensions, eyelash extensions, or henna on your hands.
Men should abstain from waxing or styling their hair.
Do not wear untidy, muddy shoes to the interview—Polish them.
Women should avoid heels and excessive makeup. Try to look natural.
What Not to Do to Bihar Judiciary Interview 2023?
When it comes to acing Bihar Judiciary interviews, it's essential to be prepared with the correct information. Most of all, you must know how to present that information to make you stand out from the other candidates.
Here are some life-saver tips to help you ace the Bihar Civil Judge interview and be one step closer to success.
Never enter or exit without permission.
Greet the panel of interviewers.
Do not come and sit straightaway on the chair.
Ask for permission to sit or keep standing unless they allow you to sit.
It is normal to be nervous. But try to stay calm and composed.
Try to maintain an eye contact with the interviewer.
Never make an ignorant or rude face before the interviewers.
Answer each question briefly. This will help you stay fluent and avoid rambling.
Never recite long, confusing stories to bore the interviewers. Do not elaborate on each detail.
Do not bluff anything that you do not know.
Say, "I cannot recall" for the questions to which you don't know the answers.
Always ask for permission before leaving the interview room.
Conclusion:
Remember that interviewing for a judiciary position is highly competitive, and success may depend on your qualifications, experience, and the needs of judiciary. Be prepared to discuss your qualifications in detail and to provide evidence of your ability to make fair and impartial decisions.