Readers' Digest: Most law students have hopes of joining the Judicial fraternity one day. This dream will come true only if the competitive judicial services exam administered by the respective states' State Public Service Commissions is completed. Here are some pointers to help you ace the Bihar Judiciary interview in 2023.
What should you expect from the interview process? What is the panel looking for? And how can you make sure that you ace the interview?
You will be competing for one of the most coveted jobs in the country, and cutting; you need to be well-prepared.
Keep reading for tips on preparing for the Bihar Judiciary Interview and boosting your chances of being a Civil Judge.
Download FREE Study Material for Bihar Judiciary Exam by Judiciary Gold
Bihar Judiciary Interview - Top Tips to Success
Congratulations! So, you've finally cleared an interview for the position of District Judge with Bihar Judicial Services. This is your ultimate chance to show off all you know and make a great first impression.
But what should you expect from the interview process? What is the interview panel looking for? And how can you ensure you ace the BPSC Interview 2023?
Here are a few essential tips to keep in mind:
Remember that preparation is critical.
Make sure you know all about the role you're interviewing, in this case, the Civil Judge.
Prepare questions to ask your interviewers, and practice answering common interview questions.
Finally, don't forget to dress appropriately and behave well.
A positive attitude, good hygiene, and a firm handshake will go a long way in making an excellent first impression.
Be polite and respectful. Interviewers will be looking for respectful, honest, and courteous candidates.
Make sure you speak positively about the court controversies and avoid negative comments.
Be concise and clear. When answering questions, ensure your answers are short and to the point.
Be prepared for tough questions. The interviewers will likely ask difficult questions, so it's essential to be prepared for everything.
Please research the court and its proceedings, and have a few examples ready to share.
Avoid wearing vibrant colours or styling your hair in an over-the-top way – they're looking for judges who consistently maintain a professional appearance.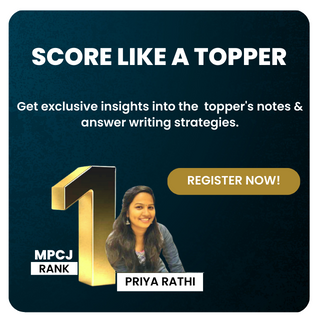 What Not to Write/Say in Bihar Judiciary Interview 2023?
You have cleared the preliminary and Mains examination and have now been called for the interview round for the post of District Judge in the Bihar Judiciary. Congratulations!
Note these life-saver tips that you must avoid writing in your BPSC interview form.
Add authentic information for which you have a valid supporting document.
All the details and documents are subject to official verification from the Bihar government authorities.
If the authorities cannot verify your details, they may cancel or reject your candidature.
In severe cases, the Bihar Commission can sue you for fraud in case of false documents.
Don't write anything random in the hobby section.
Decide a hobby of which you have practical and theoretical knowledge.
Write a well-researched hobby.
You must have a fact to support your hobby or favourite sport.
For instance, if your favourite sport is cricket, you must know the team structure, playing pattern, rules, basic general knowledge of cricket,
Under your name, if you have any criminal case pending, however, pity is the matter, then disclose the entire disclosure of claim to the interview panel.
If you don't disclose your criminal background, your name might be removed from the merit list subject to 'Moral Turbitude' during the verification process.
Fill out the complete form in the same language throughout.
What Not to Wear to Bihar Judiciary Interview 2023?
Dressing for an interview is always tricky: you want to look professional but don't want to wear something too stuffy or uncomfortable. So what should you wear to your interview with the Bihar Judiciary?
Go through the must-avoid attires you cannot dare to wear in the Bihar Civil Judge Interview mentioned below.
Avoid flashy accessories and clothing.
Wear comfortable shoes.
Make sure your clothes are wrinkle-free.
Avoid wearing flashy colours.
Go for plain white or shades of white, grey, cream, and green.
The females must opt for a plain formal saree followed by a simple bun hairstyle and overcoat.
The males must wear a formal suit with a light-coloured shirt beneath it.
Don't go with straightened or curled hair, nail extensions, eyelash extensions, or henna on your hands.
Men should abstain from waxing or styling their hair.
Do not wear untidy, muddy shoes to the interview—Polish them.
Women should avoid heels and makeup. Try to look natural.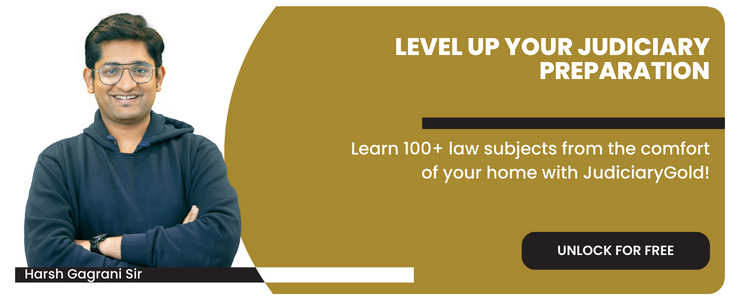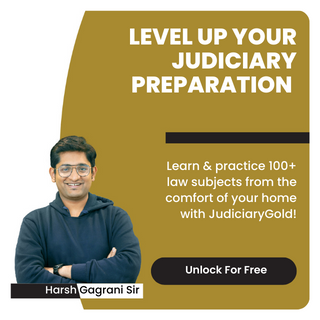 What Not to Do to Bihar Judiciary Interview 2023?
When it comes to acing Bihar Judiciary interviews, it's essential to be prepared with the correct information. Most of all, you must know how to present that information to make you stand out from the other candidates.
Here are some life-saver tips to help you ace the Bihar Civil Judge interview and be one step closer to success.
Never enter or exit without permission.
Whenever your name is called, always knock on the door before entering.
Greet the panel of interviewers.
Do not come and sit straightaway on the chair.
Ask for permission to sit or keep standing unless they allow you to sit.
It is normal to be nervous. But don't show nervousness on your face.
Do not turn away your eye or look at the ground while communicating with an interviewer.
Always look into the eye of the interviewer, and it reflects high self-confidence.
Never make an ignorant or rude face before the panellists.
Have a slight smile on your face.
Answer each question briefly. This will help you stay fluent and avoid rambling.
Never recite long, confusing stories to bore the interviewers. Do not elaborate on each detail.
Do not bluff anything that you do not know.
Say, "I cannot recall" for the questions to which you don't know the answers.
Always ask for permission before leaving the interview room.
Get ready to become a civil judge with the best Bihar judiciary coaching. Happy Reading!