How to prepare for the Bihar Judiciary Exams? Is the Bihar judiciary exam challenging? Is one year enough for judiciary preparation? How much time should I give to IPC, CrPC, and CPC? Can you suggest Bihar judiciary prelims preparation tips? What are Bihar judiciary interview questions?
31st Bihar judiciary interview date is announced. So, these are the most common questions that go through the mind of a judiciary aspirant. So, we are here to solve all these queries related to the preparation of the Bihar Judiciary.
Read this blog post to know the sure shot strategy by Bihar judiciary topper to crack Prelims and Mains of Bihar Judiciary Examinations 2023.
How to Prepare for Bihar Judicial Services Pre-Examinations 2023
Knowing the strengths and weaknesses of your enemy gives a specific benefit to the player in the war. The same is the case with the students facing judiciary exams.
Dissect the previous year's papers on Bihar Judiciary as per the General Studies and Law. All topics don't deserve equal attention, agreed, right? Be sure about which section to give more importance and less to which one.
Listed down is the detailed analysis based on previous years' papers and Bihar Judiciary Prelims preparation tips.
Download FREE Study Material for Bihar Judiciary Exam by Judiciary Gold
Focus areas for Bihar Judicial Services 2023 - General Studies
The focus areas and the number of questions to be expected in the upcoming Bihar Judiciary Exam are mentioned below.
History
The history sections include questions from Ancient History, Mediaeval History, and Modern History.
Questions from World History are not expected. Focus more on Medieval and Modern History as more questions are asked from these sections only.
The must-read topics include historical monuments, kingdoms, capitals, administrative policies, crucial battles, books and authors, and significant kings and autobiographies.
When reading Modern India, divide your preparation into two parts; India before the Revolt of 1857 and India after the Revolt of 1857.
Note the significant differences and developments before and after the Revolt of 1857.
You can expect almost 30 to 35 questions from this section.
Geography
Most of the questions are asked from Indian Geography.
Although, there is no need to cover World Geography, and any pre-existing knowledge of World Geography will give an edge over other competitors.
The standard questions can come from rivers, dams, mountain ranges, terrains, and weather phenomena.
The geography section holds a significant weightage of 10 to 15 marks, that is, 10-15 questions.
General Science
The General Science section includes Physics, Chemistry, and Biology.
It is elementary.
Revise your basic concepts of Science from NCERT of class 8 - class 10.
Holding a significant weightage of 30 to 35 questions, this section is a game changer for the Prelims Paper of the

Bihar Judiciary Exam

.
News and Current Affairs
Cover international news and national news, including awards and honours, major government schemes, and influential personalities in the news.
Study a basic overview of current affairs and previous year's news from the Preliminary examination date.
Holistically prepare the General Knowledge, which will boost your score in other competitive exams.
Approximately 15 to 20 questions are asked from the Current Affairs section.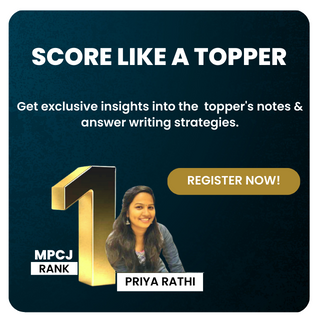 Focus areas for Bihar Judicial Services 2023 - Law
There is no sure-shot predictability regarding how many questions are asked from which section. But, we have prepared an in-depth analysis of each section's expected range of questions.
Read the essential topics of laws and the minimum and maximum number of questions to ace the Bihar Judiciary Examination.
| | | |
| --- | --- | --- |
| Law Topics | Minimum Expected Questions | Maximum Expected Questions |
| Constitution of India | 25 Questions | 30 Questions |
| Torts | 15 Questions | 17 Questions |
| Administrative Law | 12 Questions | 15 Questions |
| Hindu Law | 10 Questions | 15 Questions |
| Muslim Law | 5 Questions | 10 Questions |
| Criminal Procedure Code | 5 Questions | 10 Questions |
| Specific Relief Act | 3 Questions | 5 Questions |
| Civil Procedure Code | 5 Questions | 10 Questions |
| Partnership Act | 5 Questions | 7 Questions |
| Indian Evidence Act | 5 Questions | 10 Questions |
| Transfer of Property Act | 12 Questions | 15 Questions |
| Equity and Trust | 5 Questions | 8 Questions |
| Negotiable Instruments Act | 5 Questions | 8 Questions |
| Indian Contract Act | 12 Questions | 15 Questions |
| Sales of Goods Act | 5 Questions | 7 Questions |
| Companies Act | 5 Questions | 6 Questions |
| Arbitration | 4 Questions | 6 Questions |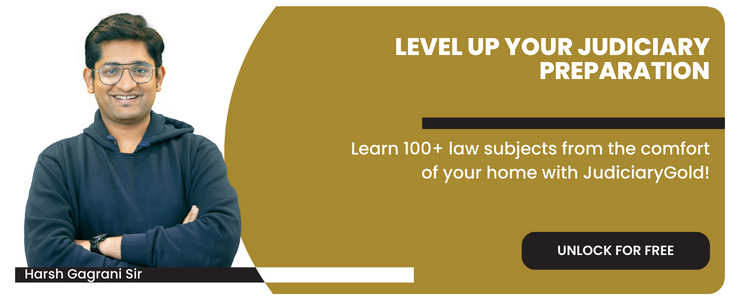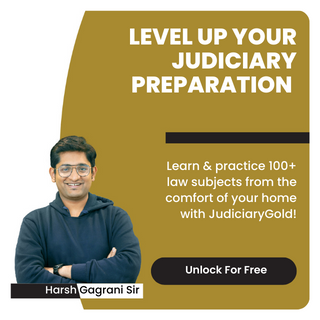 What are the Best Books for Bihar Judiciary Exam 2023?
Choosing a book that is easy to understand and has a comprehensive understanding of the topics can place you far above your competitors in the Bihar Civil Judge Exam.
Get a comprehensive understanding of books for Bihar Judiciary from here.
Many toppers of Bihar Judicial Services prefer the following books mentioned below.
Static GK - Limit the sources for General Knowledge. Keep in mind that two sources are more than enough for GK preparation. If you run behind many sources, revising won't be easy. For Static GK, cover from Lucent for theoretical questions; in Ghatnachakra, you will find topic-wise question banks.
Current GK - Go for Pratiyogita Darpan, monthly or annual,l for current affairs. Prefer AffairsCloud and Jagran Josh if you are comfortable learning via online mode.
Legal Previous Year Papers - The most recommended sources for the previous year's questions are Singhals and Universal Publications. Specifically, pick questions for the Bihar Judiciary exam. Go for the UP Judiciary last year's question papers. Both exams have a similar pattern, and. MA Raashid is the bible for practising questions.