Reader's Digest: A big congratulations to you on deciding to appear for the Civil Judge Exam! Now, you might be juggling questions like; which state has the easiest judiciary exam, how to prepare for the civil judge exam, whether is civil judge exam tough or easy, and more. Please take a deep breath; we will help you prepare for your MP judiciary exam. Read the blog post to know the golden strategy to ace the MP judiciary exams. Get insights into the judiciary toppers' tips to crack MP judiciary Prelims, Mains, and the Interview.
When Should I Start Preparing for MP Judiciary 2023 Exam?
Read the below-mentioned pointers to know the right time to prepare for the Madhya Pradesh judiciary exam.
Download FREE Study Material for MP Judiciary Exam by Judiciary Gold
When should I start preparing for the judiciary exam? - Since the

MP Judiciary syllabus

is vast, you must begin your preparation at least six months or one year before the exam.
Do I have to study so much? With the right preparation strategy, you do not have to worry! You will be able to cover the syllabus on time.
If you begin your preparation when you are in law school, you will get ample time to understand concepts, practice the previous year's papers, and more time for revision.
Each one of your MP judiciary exam preparation tips may vary. Hence, plan your preparation as per convenience and complete the scheduled task on time.
How to Start MP Judiciary Exam Preparation 2023 Like A Pro?
The Madhya Pradesh Judicial Services exam is one of India's easiest judiciary exams. You can easily crack the exam on the first attempt with hard work and the right preparation strategy, with the right choice of judiciary coaching institute.
Do you know Vidhi? She was a judiciary aspirant, just like you. After her graduation, she decided to become a Civil Judge. Filled with zeal and enthusiasm, she started preparing for the upcoming judiciary exam in 2023.
Her preparation was going well in the initial months. The fear of failing gathered around her as soon as the judiciary exam was approaching, and she lacked proper guidance to preparation the MP judiciary exam.
Like Vidhi, most aspirants jump into the judiciary preparation phase enthusiastically. Still, after a few months, they find themselves lost in the journey of becoming a Civil Judge. Hence, maintaining consistency through your judiciary preparation is the key to success.
Her friend, Jaanvi, recommended the 'Reverse Mechanism Technique.' to Vidhi. Wondering what it is?
Moulding your personality into that of a disciplined Civil Judge is challenging, and that's why the interview is the most demanding stage of the MPCJ Exam. Preparing for a judiciary interview must start when you decide to become a Civil Judge. Hence, the last step of the judiciary exam should be your first step of preparation.
Move on to the MP judiciary Mains exam preparation. After prelims, students are left with less time and more syllabus, due to which they cannot clear the judiciary Mains Exam. With plenty of time to polish and master each Bare Act, you must study it from the Mains' perspective.
At last, go for the MP judiciary Prelims preparation. Questions related to the latest news are asked in the prelims stage. So, you can mug up the past months' current affairs to one year.
As a result of the Reverse Mechanism Technique, Vidhi successfully cleared the MP judiciary exam.
Solid Study Study Plan for MP Judiciary Exam Preparation 2023
Each student has different strengths and weaknesses. That is why one must develop a unique study plan for MP judiciary exam preparation. However, you must include the following suggestions by judiciary toppers to make a solid strategy for MP PCS J Exam.
Here are a few points to keep in mind to help you in the MP Judiciary exam preparation:
Try to include topics from various subjects in each day's schedule.
Don't include all tough subjects, as you may not be interested in studying.
If you prepare for a year, you have a lot of time to study and revise.
Keep at least two months before the examination for revision and solving

MP Judiciary Question Papers

.

If you are going to college, you can plan your study plan by giving at least 2 hours each day on MP judiciary exam preparation.
If you are preparing six months before the exam, you should study at least 4-5 hours each day.
Also, make sure to take breaks while studying. Don't study continuously as you may forget what you have learned in a previous subject.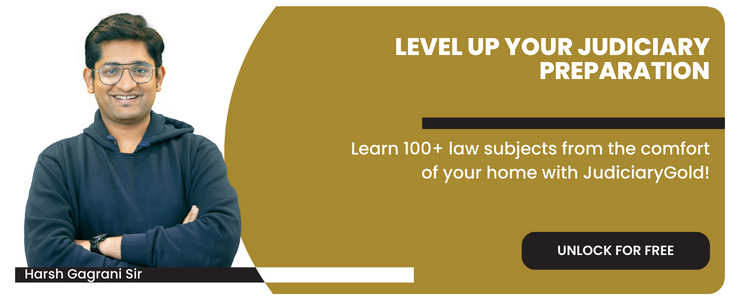 How to Prepare for MP Judiciary Prelims Exam 2023?
As said earlier, don't prepare separately for prelims and mains. Begin with the main preparation, and automatically you are preparing for prelims.
As the preliminary section includes multiple-choice questions, you must improve your speed to attempt all 150 questions.
Keep in mind there is a negative marking of 0.25 marks in the prelims exam. Oh god!! How can I get all my answers correct?
Since unattended questions are not marked negatively, choose to answer your questions wisely. You need to prepare yourself and achieve the goal.
The following are a few essential tips you need to keep in mind during MP judiciary exam preparation for prelims:
Since you are doing your prelims preparation along with Mains, you don't have to prepare for all the topics again separately. Instead, you can do a lot of revision.
Make notes while you are studying any topic. This can help in remembering concepts for a long time and also help during revision.
You should prepare a question bank of 25 questions from the previous year's question paper and create 25 HOTS questions from the last year's question papers to help you at the time of your revision.
The first part of the MP judiciary exam comprises all law subjects. Allot at least 2.5 months if you are preparing for the judiciary exam from scratch. Else, 1.5 months is enough. You must finish the below-mentioned major subjects with maximum weightage:
Indian Penal Code (15 marks)
Indian Evidence Act (15 marks)
Code of Criminal Procedure (15 marks)
Code of Civil Procedure (15 marks)
Constitution (10 marks)
Read at least

12 months of current

affairs for the general knowledge section before the exam.
Be thorough with the basic concepts of computers and the English language, as you can easily score ten marks with proper preparation.
Also, study the recent landmark judgments by the Hon'ble Supreme Court and Hon M.P. High Court. You can find this on various legal websites.
For questions related to your state, refer to books like 'Know your state' by Arihant Publishers.
Focus on MP-specific GK, local laws, and current affairs during the preparation
Reading newspapers, magazines, and columns to improve your English and General Awareness would be best.
Try to prepare a question bank of 50 questions for prelims and mains from the major and minor topics of the Madhya Pradesh judicial service examination, as it will help during revision.
Try to solve as many

MP Judiciary Mock Test Series

as possible, as it will help you know the difficulty level and the type of questions asked in the exam. if required join the

MP Judiciary coaching institutes

for the proper guidance.
How to Prepare for MP Judiciary Mains Exam 2023?
A few tips and tricks are listed below for Mains paper of the MP Judiciary Exam Preparation:
MP Judiciary Exam Preparation for Paper 1: Civil Law
Aspirants must focus on short topics with more weightage, such as the Specific Relief Act, the Constitution of India, and the Transfer of Property Act.
Look for the cost-to-benefit ratio. Go for the topics on which you have to spend less energy, which will give you more marks.
The questions from the Indian Constitution are generally basic, and analytically tricky questions aren't usually asked on this topic. So, prepare accordingly.
MP Judiciary Exam Preparation for Paper 2: Criminal Law
Focus on topics such as the Indian Evidence Act, Indian Penal Code, and CrPC. These are crucial for judgment writing.
The MP Land Revenue Act is a lengthy legislation that should be comprehensively prepared right from the prelim stage of the MPCJ Exam.
Put more focus on MP Accommodation Control Act 1961. It is a comparatively more minor act but holds the same weightage.
Apart from the ones prepared during prelims, you need to prepare for two more subjects: An essay and language paper and the judgment writing paper.
It would be best if you had a lot of practice to be a pro in these two sections. Practice and write full-length judgments so that you can be completely prepared.
MP Judiciary Exam Preparation for Paper 3: Essay and translation
Try to practice the

most commonly asked essay topics in the civil judge exam

. Prepare a set of topics separately under social and legal.
Start writing essays in a time-bound manner and enhance your MP judiciary exam preparation.
To ace the essay section, you must be aware of the social and legal issues of 6-8 months. Practice at least one essay per week.
For essays based on social issues, one must look into every aspect of the topic i.e.
Historical background of the issue
Legal aspects of the issue
Social impact
Ethical issues
Future impact of the issue on the Indian political system
For a legal essay, it is essential to note the relevant case laws and provisions of laws that need to be elaborated. It would help if you started preparing for the main examination by writing answers in a time-bound manner.
It would be best to practice writing at least two questions daily from the question bank you made before starting the preparation.
It would help if you practised writing comprehensive answers because the Judiciary does not accept long answers of 10 pages; they expect complete answers to the point explanation.
You should be aware of the essay writing test's contemporary legal and socio-legal issues.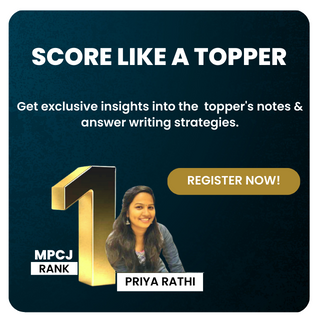 How to prepare for Madhya Pradesh Civil Judge Interview 2023?
Have you reached the last stage of the MP Judicial Services Exam? Here are a few tips to crack the MP civil judge interview.
The first step you should remember is that the interview round is not to check your knowledge regarding the law; it is to check your personality, manners, and behaviour.
You should be confident, and your attitude should be positive and correct.
Understand your strengths and weakness and try to work on them.
Prepare a list of FAQs and revise them regularly.
You can also attend mock interviews, as they clear all your doubts and eliminate the fear of an actual interview.
Best Books for MP Civil Judge Exam Preparation 2023
There are many judiciary books that people might suggest to you if you are a judiciary aspirant. We know that choosing the best from the rest can feel like shooting arrows in the dark. Don't worry! To help you, we present the best book three books that every judiciary aspirant must read.
Referring to the best books covering the entire syllabus is one of the most important things during the MP Judiciary exam preparation.
You can include the following MP Judiciary Books during your preparation, as these books cover all the topics and include practice question papers.
Madhya Pradesh Land Revenue Code, 1959 (Bare Act) (Diglot edition and supplement) (Hindi) by Allahabad Law Publications
Madhya Pradesh Accommodation Control Act, 1961 Paperback – 1 January 2019 by Surbhi Wadhwa
Textbook on Indian Penal Code by K D Gaur
R.V. Kelkar's Criminal Procedure by Dr. K.N. Chandrasekharan Pilla
Summing Up - Well done, my friend! You know all the tricks to ace the MP judiciary exam preparation. Save this blog post for future purposes if you want to look back.
"There are no secrets to success; it is the result of preparation, hard work, and learning from failure."
Good luck with your judiciary preparation! Happy Reading!