Summary: To clear the JIPMAT exam is tough and the easiest way is to follow a effective strategy. Getting admissions to IIM Jammu and Bodh Gaya is not easy especially for IPM programmes. Having a keen knowledge of the JIPMAT syllabus is must for anyone reading this article. So in this post we have mentioned exactly what you want, an effective strategy to help you clear the exam. A step-wise guide to carve a path for you to progress through the journey of excelling the examination. Make sure to go through the article so that you can learn the appropriate strategy to ace the JIPMAT exams.
A sound preparation strategy is necessary to crack the Joint Integrated Program in Management Aptitude Test, which provides admission to a 5-year integrated program in management at IIM Jammu and IIM Bodh Gaya.
In the Integrated Program in Management Aptitude Test, you will be tested for your communication skills and analytical ability in the JIPMAT entrance exam. To crack the exam with high scores, make sure you learn faster tricks for calculations increasing your Quantitative Aptitude scores.
Similarly, practice JIPMAT previous year's papers to score well in Data Interpretation and Logical Reasoning Sections and read new papers daily to crack the verbal ability section.
We have curated the best strategies and essential topics to help enhance your JIPMAT preparation for the academic year 2024.
Simple Tricks to Crack JIPMAT 2024
The primary step during your preparation is planning a well-structured study plan for JIPMAT and dedication. Also, the JIPMAT preparation should be a mix of smart work and hard work.
As per the previous year's trends, the difficulty level of the exam varies between easy to moderate levels.
If you have studied mathematics and secured good marks in each of your standards till the 10th, cracking the exam is not a challenging task.
Make Friendship with Newspaper
Firstly, you should read the newspaper for at least 1-1.5 hours daily.
You can mark the new words and their meanings while reading the newspaper and revise them regularly.
Ensure to give at least 30 minutes to analyze and comprehend the editorial page.
Check: JIPMAT Online Coaching 2024
Make Your Revision Notebook
Preparing notes is a must while you are reading any topic or concept. Your revision notes should be divided into five segments as explained below:
Segment 1: Vocabulary
Segment 2: Idioms, proverbs, and phrases
Segment 3: Grammar rules
Segment 4: Formula and Maths concepts
Segment 5: Logical reasoning techniques
Also, it is essential to revise the notes before attempting a mock test or previous year's papers for JIPMAT 2024 Preparation.

Develop Sectional Command
After studying

essential topics for the JIPMAT exam

, attempting mocks or sectional tests is vital.
After completing each mock and working on weaker areas, try to analyze your performance.
Make sure to overcome mistakes day by day.
Complete Syllabus on Time
Devote at least 5-6 months to preparing all the essential topics from quantitative aptitude, verbal ability, and logical reasoning.
Allocate at least 2-3 hours for each subject daily and complete the planned task without delay.
After preparing all the topics as per the syllabus, practice as many questions as possible from previous papers.
Practice Mock Tests
After completing the syllabus, it is essential to attempt

JIPMAT Mock Tests

to analyze your preparation levels.
Make sure to solve at least one to two mock tests every week, as this will help improve your time management skills and speed in the final exam.
Also, you can build your confidence levels.
Important Topics for JIPMAT 2024 Exam
It is essential to have a proper preparation strategy and a sound understanding of the syllabus to crack the JIPMAT entrance exam. Even if you are confused of how to prepare for JIPMAT exams, you can have something to ease it out.
Before starting the preparation, it is essential to go through the detailed syllabus to understand important topics under each subject better.
| | |
| --- | --- |
| Section | Topics Asked |
| Verbal Ability and Reading Comprehension | Reading Comprehension, Synonyms & Antonyms, Fill in the blanks, Para-jumbles, One-word Substitutions, etc. |
| Data Interpretation and Logical Reasoning | Analogy, Series, Directions, Non-verbal reasoning, Series, Syllogism, Order and Ranking, Blood relations, Statement and Inference, Clock, etc. |
| Quantitative Aptitude | Number System, Profit & loss, ratio and proportion, Data Interpretation, Time and Work, Simple and Compound Interest, Percentage, Average and Allegation, etc. |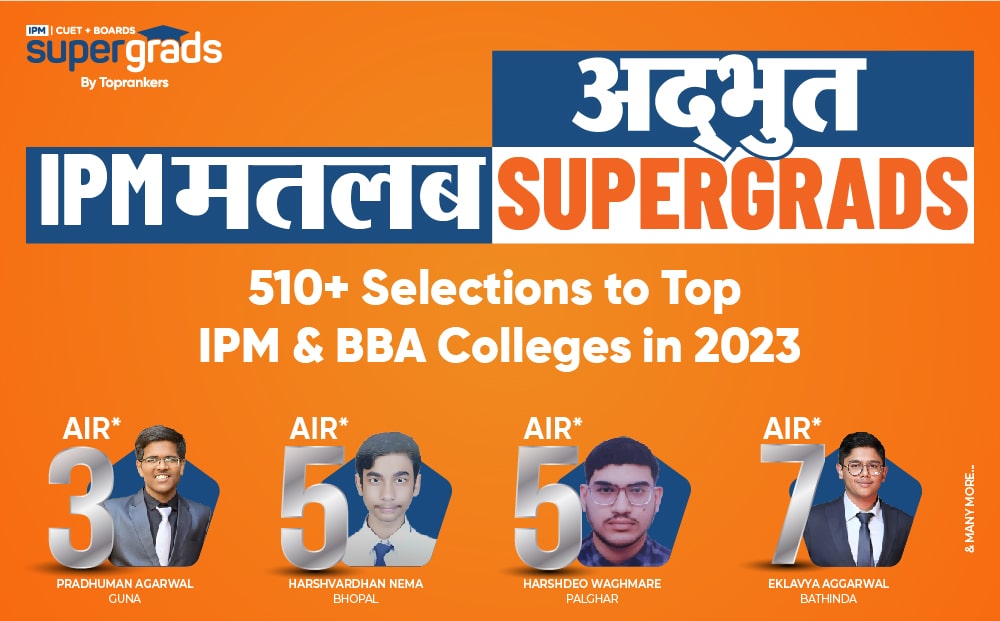 How long does it take to Prepare for JIPMAT 2024?
As per the Exam Pattern for JIPMAT, the question paper includes three sections: Quantitative Aptitude; Data Interpretation and Logical Reasoning; Verbal Ability and Reading Comprehension.
Therefore, you would need at least six months to one year to complete these three subjects' syllabi. Most of you might be preparing for board exams along with the entrance exam.
So, it is recommended to allocate at least 2 hours for JIPMAT preparation daily. If you start your preparation early, you will have a lot of time for understanding the concepts, practice the previous year's papers, and more time for revision.
Your preparation strategies may vary. Hence, you should plan your preparation at your convenience and complete the scheduled task on time.
Check: JIPMAT Admission Process
How to Prepare for JIPMAT Exam 2024?
As said above, you will be tested on three subjects in the exam. Therefore, it is essential to devote time carefully to all three sections for better results.
Here, we have provided some preparation strategies that you can follow during your preparation for the JIPMAT Entrance Exam
How to Prepare for JIPMAT Quantitative Aptitude Section 2024?
The mathematics section in JIPMAT includes topics up to the 10th standard syllabus. A total of 33 questions are asked in this section.
You are tested mainly on understanding and applying various concepts in these topics. The following are some of the simple tips to enhance JIPMAT Maths preparation.
You have to focus more on Trigonometry, triangles, Circles, mensuration, Algebra, and Basic arithmetic from 6th or 7th. Most of the questions are asked from these topics in the exam.
Try to revise all the essential formulas related to these topics daily.
Start and complete your favorite topics first and then move to complex topics.
You won't be tested on complicated topics like Inequalities, Polynomials, Arithmetic Progression, and Geometric Progression.
Hence, this section is slightly more manageable than other IIM entrance exams.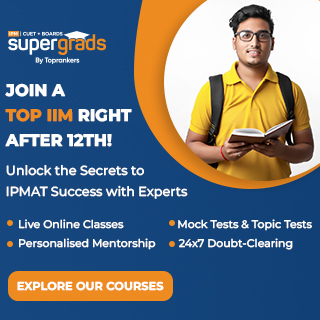 How to Prepare for JIPMAT 2024 Data Interpretation and Logical Reasoning Section?
Maintaining time and accuracy is most important to ace this section. To improve your speed and accuracy in the final exam, you can start solving puzzles that demand more logic, sudoku, logical reasoning questions, etc.
In Data Interpretation, the questions shall test your ability to interpret the given dataset.
Logical reasoning will test your reasoning ability.
You can expect no questions from this section. However, it would help if you were well prepared for all possible topics in these two topics.
How to Prepare for JIPMAT Verbal Ability and Reading Comprehension 2024?
Here are a few expert-recommended preparation tips for IPMAT verbal ability that can help in smooth preparation.
As the name says, the questions under this section shall test your basic understanding of the English Language.
Regular practice is required for solving the Cloze test with 100% accuracy.
Make sure to read the newspaper daily to improve your vocabulary and grammar.
Reading comprehension shall test your ability to comprehend, interpret and infer from the given passage.
It will help if you answer the questions carefully based on the passage, known since the 8th standard.
Take up the mock test and try to analyze your performance after completing each test.
Make sure to be prepared for all possible topics in English Grammar.
Which Books Should I Consider for JIPMAT Preparation 2024?
According to the experts, choosing the books that provide sample questions and practice question papers is important. The answer to, how to prepare for JIPMAT exams, you can also refer to numerous books for aiding your preparations.
The following are some of the highly recommended books for the JIPMAT Exam. These books cover all the topics as per the latest syllabus.
Subject
Book Name
English
High School English Grammar & Composition by Wren and Martin
Objective General English by S.P. Bakshi
Pearson's English
Arihant General English for all Competitive Examinations by Hari Mohan Prashad
English – From Plinth to Paramount by Neetu Singh
Quantitative Aptitude
Quantitative Aptitude by NK Singh
Quantitative Aptitude by Arihant
Quantitative Aptitude by RS Aggarwal
Data Interpretation & Logical Reasoning
10 and 11 NCERT Math textbooks
Verbal Reasoning Book by RS Agarwal
501 Challenging Logical Reasoning Practice Book
A New Approach to Reasoning Verbal and Non-Verbal by B.S. Sijwali and Indu Sijwali
Check: JIPMAT Exam Analysis