Summary: To prepare for CUET, students should focus on building a strong foundation in relevant subjects, improving critical thinking and problem-solving skills, and practising mock tests.
The CUET is an important examination that serves as a gateway for students to get admission into undergraduate programs offered by various universities.
Preparing for CUET General Test requires a strategic approach, as the test assesses a student's knowledge, aptitude, and reasoning abilities.
A comprehensive preparation plan for CUET General Test should involve building a strong foundation in the relevant subjects, improving critical thinking and problem-solving skills, and practising mock tests to gauge one's performance.
This article will provide a detailed guide on preparing for CUET to maximize your chances of success and secure admission to your desired university.
CUET General Exam Pattern
As per the CUET Exam Pattern, the CUET general test is going to be conducted online.
Out of 75 questions, you will be asked to attempt 60 questions.
Each question is going to account for five marks. Also, a negative marking of 1 mark is for wrong answers.
You will get 60 minutes to complete the General

CUET

test.
Subjects
Maximum Questions
Maximum Marks
Duration
General Knowledge
75
75
60 minutes
Current Affairs
General Mental Ability
Quantitative Reasoning
Numerical Ability
Total
75
75
60 minutes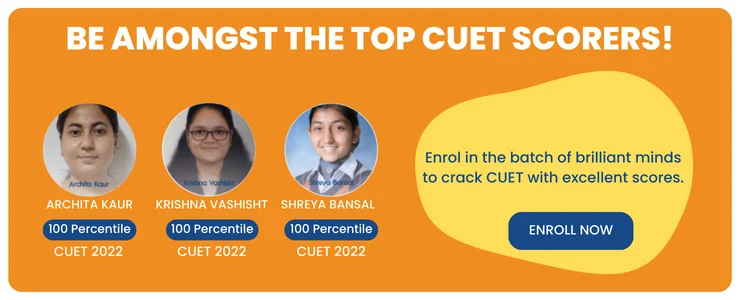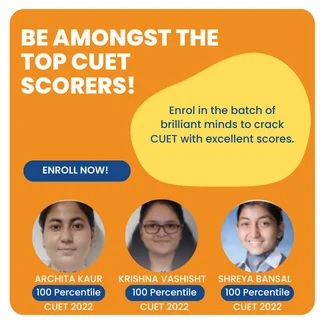 Important Topics for CUET General Test
Candidates preparing for the CUET General Test should adhere to the topics prescribed by the concerned authorities. Preparing these topics helps to maximize marks in the examination. Go through the table below to learn about the important topics for the CUET General Test:
Subjects
CUET General Test Important Topics
General Knowledge

History
Geography
Civics
Basic Science etc

Current Affairs
Current Affairs of last six months
General Mental Ability

Classification
Verbal reasoning
Analogy
Logical Venn diagrams
Mathematical operations
Sitting arrangements
Letter and symbol series
Alphabet test
Time and ranking sequence test
Insert the missing character section

Quantitative Reasoning
Numerical Ability

Time and Work
Time-Speed-Distance
Mensuration
Ratio
Percentage Conversion
Trigonometry
Average
Compound interest
Simple Interest
Mode and Median
Time and Speed
Percentage
Check: CUET BCA Syllabus 2023
CUET General Test Books
Preparing for the Common University Entrance Test (CUET) can be challenging, but the right study materials can make all the difference. With various options available, choosing the best books for CUET General Test can be daunting. We have provided a list of some of the best CUET books to help you excel in your exams and secure your dream college.
| | |
| --- | --- |
| Books 2023 | Author |
| Objective General English | SP Bakshi |
| English Grammar & Composition | Wren and Martin |
| Verbal & Non-Verbal Reasoning | Arihant |
| Data Interpretation | BSC Publications |
| General Knowledge | Arihant Publications |
| Disha's Rapid General Knowledge | Disha Experts |
| Quantitative Aptitude for Competitive Examination | RS Aggarwal |
| Shortcuts in Quantitative Aptitude for Competitive Exams | Disha Publications |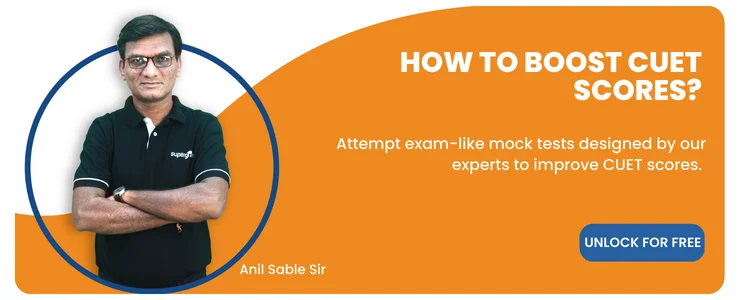 How to Prepare for CUET General Test?
CUET is one of the crucial exams that are conducted for admission to Central Universities of India. However, the admission process becomes very tough due to the limited seats. Here in the section below, we have provided some of the best preparation tips for the CUET General Test:
Understand the exam pattern: The CUET UG exam consists of 75 multiple-choice questions to be completed in 60 minutes. The questions are divided into 5 sections - General Knowledge, Current Affairs, General Mental Ability, Quantitative Reasoning and Numerical Ability
Create a study plan: Plan your study schedule to cover all the sections and give you enough time to revise before the exam. Set a realistic target for each day and week and stick to it
Focus on basics: Build a strong foundation by mastering the basics of each section. Practice more on topics that you find difficult
Solve previous year's question papers: Solve previous year's question papers to get a sense of the type of questions asked and the exam pattern
Take mock tests: Take mock tests to simulate the real exam environment and gauge your preparation level. Analyze your performance after each mock test and work on areas that need improvement
Improve your speed and accuracy: Time management is crucial in any exam. Practice solving questions under time pressure to improve your speed and accuracy
Stay calm and confident: Finally, stay calm and confident on exam day. Don't panic if you encounter a difficult question, skip it and move on. Remember to read the instructions carefully and attempt all questions within the given time limit
Check: Best Science Colleges For CUET
Conclusion
Preparing for the CUET General Test 2023 can be a challenging but rewarding experience.
It is important to start early to give yourself enough time to become familiar with the test exam pattern, CUET syllabus, and types of questions.
Practising with CUET mock tests, reviewing topics and concepts, and setting aside time to get comfortable with the exam is important.
Additionally, it is important to create a study plan and stick to it to ensure effective and efficient preparation. With enough practice and preparation, you can confidently approach the CUET General Test 2023 and work towards achieving your desired score.