Reader's Digest - Are you ready to tackle the Punjab Judiciary Mains Exam? If so, you'd better get ready to put your essay-writing skills to the test! In this blog post, we'll cover tips and tricks on preparing for the essay so you can ace it easily.
Preparing for the Punjab Judiciary Mains Exam is an essential step for anyone pursuing a law career. It is the gateway to becoming a civil judge in Punjab.
Recently, on 22nd January 2023, the first stage of the examination, i.e. the Prelims exam of the Punjab Judicial Services, was conducted, and the Punjab and Haryana High Court duly published the answer key for the same.
You must pull your socks up as within no time will the examination date for the Mains examination be declared and with each day passing. So, you must water the seed of legal knowledge and practising language.
Why Prepare for Essay in Punjab Judiciary Mains Exam?
Go through the following points to learn how to write essay in judicial exam:
Most of the aspirants commit the sin of not practising or preparing enough for the language exam and just focusing on the legal aspect of the Punjab Judiicay main examination.
During the preparation phase, due to the vastness of the Punjab Judiciary syllabus, many aspirants end up procrastination for the language exam for last-minute preparation, which drastically impacts their overall result.
About 100 marks each are devoted to essay writing in the English and Punjabi language exam.
If this essay writing section of the examination is not prepared in advance, you will start to lose your confidence and get nervous, which will badly affect your mental temperament and hamper your results.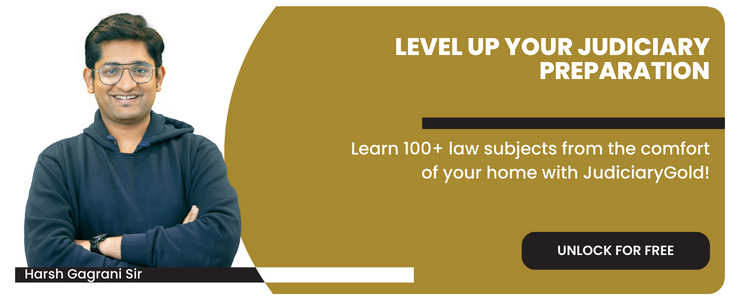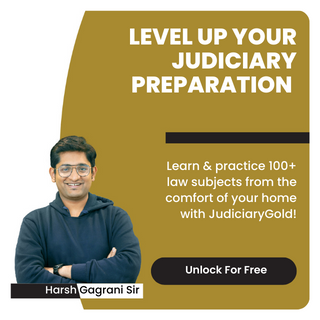 How to Prepare for Essay in Punjab Judiciary Mains Exam?
Here, we will discuss how you can prepare for essay writing and can score exceptionally well in this domain.
1.) Staying aware of current happening around the globe
Reading newspapers, magazines or articles in English and Punjabi Language can prove to be a game changer in essay writing for judiciary exam
You will have a better idea of how to frame and connect words, and most of the time, many of the essays asked in the examination are from daily public issues.
If you have studied or know a little about the subject of the essay asked in the examination, you will surely end up acing this domain.
Check Now - 10 Skills Required to Clear Judiciary Exam
2.) Work on your Vocabulary
To constantly improve your essay writing in both the English and Punjabi languages, adopt the thumb rule of learning at least 5 new words in both the English and the Punjabi language each.
Make sure you jot down the new vocabulary words and revise them daily.
Learning new words without remembering the old ones is of no use.
Make sure that you follow the 80-20 rule. According to this, 80% of your time will be devoted to the revision and the remaining 20% to learning the new words.
Don't Miss - Best Books for Judiciary Exams
3.) Memorise Poems, Quotes and facts.
A strong introduction will capture the reader's attention and set the tone for your essay.
Try starting the essay with some relatable quote or poem, and it will delight the reader's mind, eventually resulting in scoring more.
Also, using concrete examples and evidence to support your standing in the essay is a big thumbs up.
This will make your argument more convincing and persuasive to the reader.
Check Here - Civil Judge Salary Structure
4.) Practising organising and the writing speed of the essay
Your essay in the examination should be well-organized and easy to follow.
Practice writing essays from 50 Most Expected Essay Topics for Judiciary Exams 2023 based on current news and social issues beforehand.
It should have a clear structure with an introduction, body paragraphs, and a conclusion.
Ideally, each body paragraph should focus on one main idea or argument, and each should flow smoothly into the next.
This kind of writing style can only be developed through practice.
Make sure that you regularly, according to your preparation strategy, devote some time to essay writing and get detailed remarks from a mentor can dramatically improve your writing. With constant practice, your writing speed will also increase.
Read More - Upcoming Judiciary Exams
5.) Grammar and Spelling
Pay attention to grammar & spelling and develop a habit of proofreading the essay before submitting it.
Many times even with the correct content, aspirants get fewer marks due to silly grammar mistakes.
Make sure you revise the basic grammar rules of both the English and Punjabi languages to avoid such a blunder.
With careful preparation and attention to detail, you can write an effective judiciary exam essay to help you stand out from the competition.
Don't Miss - Judiciary Exam Question Papers
Special Tips to Prepare for Essay in Punjab Judiciary Mains Exam
If you're from a non-Punjabi background, make sure that you are extra careful while attempting the Punjabi language exam.
To shorten the gap, put extra effort into the English language section and prepare everything well in advance.
Don't leave anything for the end.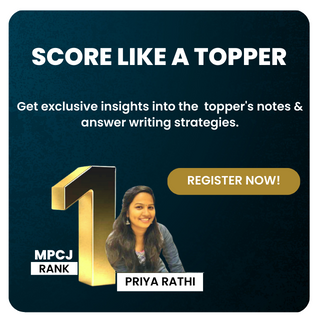 Conclusion
We hope you find this information useful and clear your Punjab judiciary Mains exam will flying marks. Happy Preparations !!!
"Some people want it to happen, some wish it would happen, others make it happen." — Michael Jordan