Summary:
Over 20,000 students scored 100 percentile in CUET 2022, with nearly 893 students scoring 100% in History.
This number is quite average, but with better preparation strategies and collective efforts, we can get this number going high for the next academic year.
Is knowing the syllabus, exam pattern, or the books to study from suffice your History CUET preparation process?
Your CUET History Preparation 2023 must include proper strategies and tips that are suitable for you.
Since history has majorly memory-based concepts choosing common strategies like other subjects will not suffice.
This article walks you through how to improve History scores in CUET 2023.
Brief of CUET History Syllabus 2023
The authorities of NTA have prescribed the "History" syllabus as per the class 12 syllabus.
You can refer to the 15 units listed below to thoroughly study them from NCERT books to get yourself prepared for CUET History Test.
List of 15 CUET History Units
The list of 15 history units prescribed by NTA is as follows:
Unit I: The Story of the First Cities Harappan Archaeology
Unit II: Political and Economic History: How Inscriptions tell a story
Unit III: Social Histories using the Mahabharata
Unit IV: A History of Buddhism: Sanchi Stupa
Unit V: Medieval society through Travellers' Accounts
Unit VI: Religious Histories: The Bhakti-Sufi Tradition
Unit VII: New Architecture: Hampi
Unit VIII: Agrarian Relations: The Ain-i- Akbari
Unit IX: The Mughal Court: Reconstructing Histories through Chronicles
Unit X: Colonialism and Rural Society: Evidence from Official Reports
Unit XI: Representations of 1857
Unit XII: Colonialism and Indian Towns: Town Plans and Municipal Reports
Unit XIII: Mahatma Gandhi through Contemporary Eyes
Unit XIV: Partition through Oral Sources
Unit XV: The Making of the Constitution
To know what to prepare under these units, refer to CUET History Syllabus
CUET History Preparation Master Plan 2023
We had our SuperGrad student Archita Kaur scoring 200/200 in history for the last academic year.
A subject like a History will also require you to read, practice, and revise several times, even if it gets a little monotonous over time.
Our experts from SuperGrads have planned a master preparation plan to guide your CUET History Preparation 2023.
Refer to Authentic Source
It's been repeated several times and everywhere that you must refer to only NCERT textbooks.
NCERT book is like a bible to CUET test takers.
Refer to a few Indian History Questions & Answers
Collect the required Study Material
Start your CUET History Preparation 2023 only after you collect the required study materials. NCERT books are sufficient for your preparation.
Do not randomly refer to the books your friends refer to. Here's a list of a few History books you can refer to.
NCERT Themes in Indian History – I
NCERT Themes in Indian History – II
NCERT Themes in Indian History – III
Referring to the right and limited sources is key to success
Collect the latest version of the NCERT textbook.
Also, gather the NCERT explanation video; if you do not understand any concepts, you can refer back to the video.
Prepare CUET History Notes by yourself; this is will most beneficial during your revision process.
Make sure your notes are not very long; since history is a memory-based subject, the concept you find difficult to memorize must be majorly included in it.
Not just mocks, but you will have to take regular tests every week as you finish each unit. Do not wait until the last to take mocks. You are at risk of forgetting concepts.
Taking tests can help you track your CUET History Preparation 2023 and is also a form of revision. Analyzing your report graph will keep you motivated to continue your studies.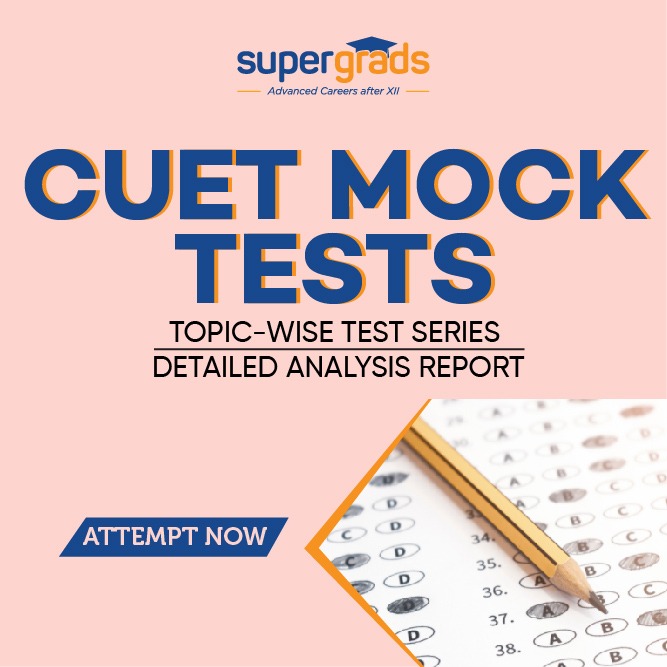 Balance between Boards and CUET examination
The syllabus does not vary drastically. Therefore, you must note that as you prepare for boards, you are simultaneously preparing for the CUET test as well. Do not take your board's CUET History Preparation 2023 for granted.
Along with preparing for your board examination, you must also make sure that you do the following:
You have to solve MCQs (Chapterwise + Mock tests)
Prepare short key notes for quick revision
Note to make these notes short, specifically the topics you face difficulty remembering.
Read word to word; skimming will not work.
You are required to even focus on the diagrams in your textbooks.
Regular revision is required for History or to study memory-based subjects.
Check: CUET Preparation Books 2023
Knowledge about Previous year's papers
This is the most important and mandatory step you must do during your History preparation process. Knowing what to study will automatically help you and guide your preparation.
But your CUET History Preparation 2023 is not good enough if you dont solve the previous year's papers or problems.
Sure-shot questions might appear in the exam; you cannot miss studying them. Know the set of questions to prepare.
Your preparation must meet the standard to crack even a tough History paper; therefore, it's important to solve difficult problems, papers, and mocks.
Keep track of your CUET History Preparation 2023 progress.
Check: CUET Online Coaching 2023
Right Mentor and Test Series
There is no good mentor or bad mentor. But it's your responsibility to pick a mentor who understands, aligns with your goals, and, most importantly, can understand the subject explanation they provide.
Remember, guidance from the right people is extremely important.
Finding the right test series with questions that have examination standards can be quite hard.
You can check the free mock test series by SuperGrads to ace your CUET preparations.
You dont have to believe and read from any book randomly. Refer to the books committee would refer to prepare the questions.
Topicwise test and their mock analysis are extremely important; this is to say your CUET History Preparation 2023 are incomplete without taking several mocks before your final exam.
Check: CUET Exam Pattern 2023
College and Career
Your CUET preparation lays the foundation for your future and career. With good marks, you get into a good college and a good circle of students from whom you get a better learning experience.
"The early bird gets the worm," Start your CUET History Preparation 2023 at the earliest, even before your competitors start, so you are ahead in the race.
The more time you have, the more you can read and revise to enhance your preparations.