Reader's Digest: We know you must be wondering how to crack the civil judge examination and what could be the right strategy for it. We have listed all the steps to help you achieve excellence in your civil judge preparation examination. 
In a world where justice must be served, and the scales of fairness must be balanced, the role of a civil judge is undeniably crucial. But, as any aspiring judiciary aficionado knows, making your way to the bench is no walk in the park.
That's why we're here to help you easily navigate how to crack the Civil Judge Examination by turning your basic study sessions into expert judiciary preparation sessions.
We'll explore the ins and outs of Civil Judge Exam preparation, ensuring you're equipped with the right strategies, resources, and mindset to tackle the test head-on. So, let's get ready to crack the code!
What is a Civil Judge?
A Civil Judge can be referred to as the Individual holding the highest authority within a court and is responsible for giving judgments in the cases brought in the court. Civil Judges who hear civil cases are often known as district judges or judicial magistrates.
 Aside from that, other tasks are outside the jury room, such as examining legislation and remaining up to speed on the rules and regulations.
A civil judge's career progresses in a positive direction. After you obtain the post of District Civil Judge, you will be able to pursue a variety of possibilities.
So, how can you advance your professional development as a civil judge? The advancement proceeds in the following order:
Civil Judge (Junior)➡️ Civil Judge (Senior)➡️ District Court ➡️High Court➡️ Supreme Court. 
Administrative Judges are additionally in charge of protecting order and security, guaranteeing that proper justice is served in the courtroom and that every person receives consideration fairly in the eyes of the legislation and the judiciary.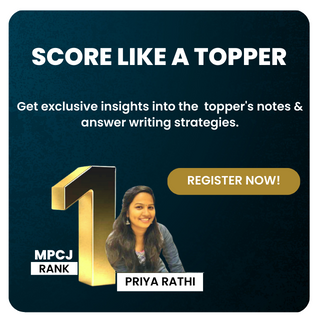 Prelims Strategy to Crack Civil Judge Examination
The preliminary exams, or the screening test as it is generally called, is the very first step of the Civil Judge Examination process. This examination generally contains questions from diverse topics like GK, Current affairs, language and Comprehension, and legal understanding.
Now, consider the strategies you must implement to enhance your Civil Judge Exam preparation. 
Handy Tips to Crack Civil Judge Examination (Prelims Paper)
When you begin preparing for the exam, first focus on conceptual clarity. 
You must begin your preparation by practising MCQs and then move on to Bare Acts for subjective Topics. 
The best resource for setting off with your preparation is the PYQs. They give you an idea about the question patterns and the topics you need to deal with from your examination point of view. 
You must also review the Index of all the laws (Civil, Criminal, Trots, etc.) in the Bare Act. I will help give an overview of all the important terminologies of legal topics. 
Take Mock Tests with timers. It will help you rehearse like real-time examinations. Also, it is the best way to enhance speed and accuracy. 
Note: These tips will help you narrow down the topics you must focus on while reading Bare Acts. It will help you identify the topics with major weightage, and you can prepare better for them. 
Mains Strategy to Crack Civil Judge Examination 
The Mains of the Civil Judge Examination often have long subjective Questions. The Mains have 3 papers: Civil law, Criminal law, and Language papers.
So, how are you going to write these lengthy papers? Let us tell you a few tips for that. But before that, let's have a look into the major and minor topics of the Mains paper:
| | | |
| --- | --- | --- |
| Major Topics of Mains  | Minor Topics of Mains  | Language Paper |
| Indian Penal Code | Contract Law | Essays and Precis on Social and Legal Topics |
| Criminal Procedure Code | Partnership Act | Translation from regional to English and Vice versa |
| Civil Procedure Code | Rent Law | - |
| Indian Evidence Act | Family Law | - |
| Constitutional law | Limitation act | - |
Handy Tips to Crack Civil Judge Examination (Mains Paper)
Here are the best answer-writing tips to prepare for the Civil Judge Mains Exam:
Focus on covering all the major topics in detail and skim through the highlights of the minor topics. 
Spend around 3-4 hours reviewing all the notes you have made on the legal topics. 
Pay close attention to political and socio-legal changes, as this will improve your responses and aid in composing essays for the Mains.
Make sure to prepare yourself for the judgment writing (if included in the coursework) and the linguistic paper, as they can make an important distinction in the result and enable you to pass the Mains with aplomb.
Also, ensure you prepare for the Preliminary and Mains simultaneously because Mains have extensive syllabi to cover, and you can't afford to be careless with them. 
Don't Miss - Career Trajectory of a Civil Judge
Interview Strategy to Crack Civil Judge Examination
The Interview is the last stage of the Civil Judge Examination, and it is equally crucial as Mains because it holds value in the final weightage.
The interview questions are a mix of personal and Professional Questions. Also, this is how to analyse the individual's personality and confidence level. Hence, we have some tips for acing this round. 
Handy Tips to Crack Civil Judge Examination (Interview)
Here are the tips to prepare for Civil Judge Interview:
In interview rounds, questions are mostly picked up from recent events, including politics, socio-economic, legal, defence, etc. Hence, you need to keep an eye on all the major events of national and international importance. 
Watch mock interviews uploaded by domain experts to get better insights about the Interview round. 
During the PCS J interview, make sure that you don't hesitate or quickly give the answer. Always try to structure your answer or opinion before you speak it out. 
Also, make sure that you always frame your answer by taking the recent judgments in mind. It will reflect your awareness as well as the understanding you have of certain legal domains.
Subject-wise Preparation Strategy to Crack Civil Judge Examination
Each subject included in the Civil Judge Examination has a separate preparation strategy. It is important because each subject requires different resources and approaches. We have listed them down here. 
GK Preparation Tips to Crack Civil Judge Examination
General Knowledge is generally based on facts and figures. Hence, you need to get a hold of it. 
In these segments, topics are oftentimes picked up from past cases. Hence you are advised to keep an eye on them. 
For GK, you can go to Lucent and purchase the book's latest edition for your preparation. 
Current Affairs Preparation Tips to Crack Civil Judge Examination
Pick up papers like "The Hindu" for Current Affairs. 
Get Current affairs magazines like "Law Scope" or "Legal Edge Current affairs notes" to update yourself about all the current events. 
Make notes of these events section-wise. It will help you with quick revision before the exams. 
Refer to the short tricks to read newspapers for Judiciary Exams for preparing Current Affairs.
Reasoning Preparation Tips to Crack Civil Judge Examination
The reasonings are given to evaluate your analytical and critical understanding of a problem. 
Hence, pick up the books by "Pearson" for the reasoning section. 
Also, you must download the previous year's Questions from the website of the particular state's authority and practice it for better understanding.  
Legal (Civil & Criminal Law) Preparation Tips to Crack Civil Judge Examination
"Bare Acts" books are best for Civil and Criminal Law. You need to review the Index of these books to have an overview of the topics covered. The best source for quick revision.
You need to cover the major topics first by understanding the concept, followed by the minor ones.
These sections often have subjective questions. So, learn all the associated topics, cases, and judgments. Hence, you can write elaborate and well-structured answers. 
Essay Writing Preparation Tips to Crack Civil Judge Examination
You need to practice argumentative writing as well as descriptive and Narrative style writing. 
Read legal editorials, analyze their structure, and practice writing similarly. 
You must practice the most important essay questions for Judiciary Exams.
Try to practice these questions during mock tests and using PYQs. It will help in securing a better score during the exams. 
Language Preparation Tips to Crack Civil Judge Examination
Focus on enriching your vocabulary (Both English and regional language)
Learn the basic grammar for translation purposes. 
Practice using the Previous Year's Questions and Sample Questions for better understanding. 
Tips for Revision Preparation Tips to Crack Civil Judge Examination
Keep short notes on lengthy topics, covering the major points for quick revision. 
Write memos or one-liners for current affairs. 
Develop a chart and stick it on the wall for facts and figures. 
For language and vocabulary, make sure to read an editorial. If you cannot read a full article, read at least a few paragraphs. 
Keep on practising mock and Previous Year's Questions.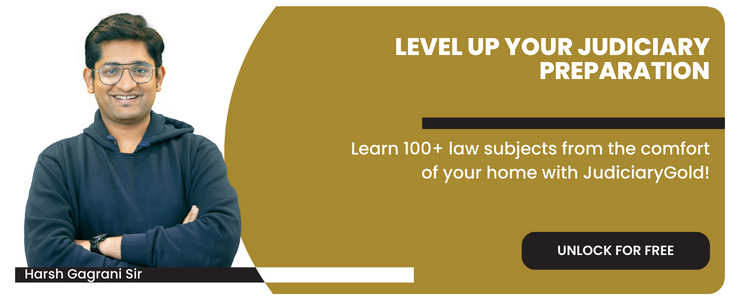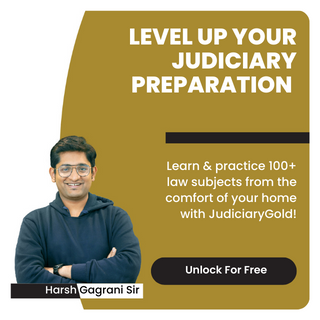 Conclusion
Becoming a Civil Judge is a lengthy process requiring a meticulously planned preparation strategy. You need to plan and act upon it. Also, you must find reliable and relevant resources like Editorial and Magazines for your preparation and revision. Now that you have all the tips with you, we wish you to crack your examination in the upcoming examinations 
Ethics is knowing the difference between what you have a right to do and what is right to do. - Potter Stewart