Reader's Digest - Read this blog to learn practical tips and tricks on how to read a newspaper for judiciary exam preparation, the best newspaper for the civil judge exam, and more.
Reading newspapers is essential to your judiciary exam preparation as an aspiring civil judge. Understanding current affairs and legal developments is crucial to ace the General Knowledge and Current Affairs sections.
But with many newspapers available, how can you maximize their potential without getting confused?
This is the question that most judiciary aspirants ask, and reading the newspaper is something that everyone finds tedious and time-consuming.
Here, we have listed the common doubts about the Judiciary exam newspaper reading:
How do I choose the right newspaper for my judiciary exam preparation?

Opt for a reputable national daily with comprehensive legal, political, and socio-economic coverage.

How much time should I allocate to reading newspapers daily?

Set aside at least 45 minutes to an hour daily for focused newspaper reading.

Which sections should I prioritize while reading newspapers?

Focus on national news, international affairs, legal updates, and editorials relevant to your exam syllabus.

How can I effectively retain the information I gather from newspapers?

Take organized notes, highlight important information, and schedule regular revisions.

How can newspaper reading improve my writing skills for judiciary exams?

Use insights from newspapers to practice writing essays and answers, building a strong foundation in language and analytical skills.
Why is Newspaper Reading Important for Judiciary Exams?
Keeping the Judicial aspect of reading a newspaper completely aside, you should develop a habit of reading newspapers. It is said so because it helps add to your knowledge, and you would have a say in any group discussion, be it a formal one with your colleagues or seniors in your office or an informal one among your friends.
GK and Current Affairs, on the other hand, become a decisive factor in deciding the fate of your name on the merit list. So, you must develop a habit of reading the newspaper to succeed better in the upcoming exam.
The following are some of the best tips that will enhance your Judiciary Exam Preparation:
The newspaper also helps improve your vocabulary as you read new words daily, which proves to be a great aid in improving your writing skills.
If you read a newspaper carefully, you will learn how to form sentences in a passive and active tone, adding significant value to the essence of the viewpoints you want to convey.
With your vocabulary and writing skills being enhanced, it will lead to a ripple effect' and certainly improve your communication skills.
You will be able to communicate more confidently as you will have a good command of your language, which strong factual data will support. All of this helps in writing good f

act-based essay answers for Judicial Exams.

Being well-versed with all happenings worldwide proves to be a great aid while preparing for the Mains exam, where judgment writing and translation constitute one of the most important areas to be dealt with.
Primary Focus While Reading Newspapers for Judiciary Exams
Experts always stress a lot about making notes of whatever you study. Since we are talking about reading newspapers, notes become all the more important to be made. It helps maintain a record of events in the nation during multiple months and specific dates of that particular month.
Notes making method proves to be beneficial while revising. Not to forget, you should make your notes by 'YOURSELF' because that visual of you writing something is imprinted in your brain, and you can relate to it much better.
Now, talking about the areas to focus on, students need to keep in mind that the first and foremost step to start with your journey in the newspaper department is to go through

the

previous year's Judicial Services examination question papers

of your respective state/states you are planning to appear for the test.
This becomes important as it will help you understand the key areas about which the news is to be read.
Science-related news, static GK, International Laws, etc., are important areas students must pay attention to.
Moreover, you need to be well-versed with the Provisions of the state you are planning to appear for, and any news related to their amendments or new judgments should be given attention.
Strategy to Read Newspapers for Judicial Service Exams
Here, we will discuss the strategies to be followed while reading newspapers effectively and efficiently. Follow all the tips below and enhance your preparation for the upcoming Judiciary Exams.
Focus on Headlines
While reading the newspaper, you must read the Headlines thoroughly or the 'Front Page' to get an idea about important events that are of utmost importance and should be read with due diligence.
You should also read those small boxes on the left of the front page. Therefore, the first page of any newspaper is essential to focus on as it gives an overview of what is there in the newspaper.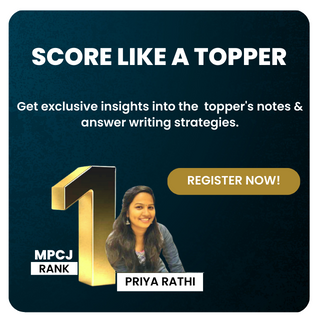 Select Target State
Selecting the target state first is always advised as it proves to be the foundation of civil judge exam preparation.
You will be able to focus on the topics and subjects covered more in that particular state exam. The same holds for newspaper reading exercises as well. Take the help of Judiciary Coaching for the right guidance.
While reading newspapers, it is always recommended to ignore that news or articles referring to a particular state.
For example, if you are preparing for UP Judicial Services, you may not spend time reading any news about MP or any other states, as every second is precious.
Choose the Right Newspaper
Selecting the right newspaper is key to your exam preparation. Opt for a reputable national daily covering legal, political, and socio-economic issues. Some popular choices include The Hindu, The Indian Express, and The Times of India. Additionally, consider reading a regional newspaper to stay abreast of local developments.
Set a Daily Routine
Consistency is vital when it comes to reading newspapers. Set aside dedicated time daily to go through the newspaper, preferably in the morning when your mind is fresh. Allocate this activity for at least 45 minutes to an hour, and stick to your routine.
Focus on Relevant Sections
While reading the newspaper, prioritize sections relevant to your judiciary exam preparation. Pay special attention to national news, international affairs, legal updates, and editorials. Skim through other sections, such as sports and entertainment, as they are less likely to appear in exam questions.
Develop a Reading Strategy
To make the most of your newspaper reading, develop a systematic approach. Start by scanning headlines and subheadings, then read in-depth articles that pertain to your exam syllabus. Watch for important facts, figures, and legal judgments that can be examples in your answers.
Take Notes and Highlight
Note-taking is an essential aspect of effective newspaper reading. Jot down important points, dates, and legal developments as you read. Organize your notes by topic, and consider highlighting crucial information for easy future reference.
Read Editorial Section
Moving on, the most important part of any newspaper is the "Editorial Section," as it helps in giving different points of view about a topic that has been in the news for quite some time in the country or your target state. This helps increase your vocabulary and command of the language and presents you with the other side of the story.
These different viewpoints surely prove to be a great aid in your Judiciary interview preparation. Also, reading newspapers positively affects your translation and judgment writing, which every aspirant dreads while preparing for the Judicial Service Examination.
Ignore Sensex or Nifty News
If we talk about what to ignore while reading the newspaper, it is the core financial or political news. Any news related to stock markets that have been mentioned about the price of a stock or increase or decrease in the value of Sensex or NIFTY should be avoided entirely.
Further, any news related to core politics, such as a leader saying something about someone or changing a party, should not be given much heed.
Also Read: Legal Current Affairs Questions for Judiciary Exams
Focus on International News
International news is an area that requires attention, as it comprises numerous developments and happenings around the world. Questions about international news can be in interview rounds as well.
Refer to Monthly Magazines & Current Affairs
Be sure to refer to various books such as GK Today or Pratiyogita Darpan at the end of the month. This will help you revise your current affairs and certainly aid in adding points related to a particular you may have missed.
Also, you follow Daily Current Affairs to stay updated about all the latest happenings worldwide.
Revise Regularly
Last but not least, a rigorous revision is the most important thing to ensure before giving any examination. To retain the information you've gathered from newspapers, it's crucial to revise regularly.
Schedule weekly and monthly revisions, focusing on consolidating your notes and identifying patterns or trends in current affairs.
Practice Writing
Newspaper reading is not just about absorbing information but also about improving your writing skills.
Use your insights from newspapers to practice writing essays and answers for your judiciary exams. This will help you build a strong foundation in language and analytical skills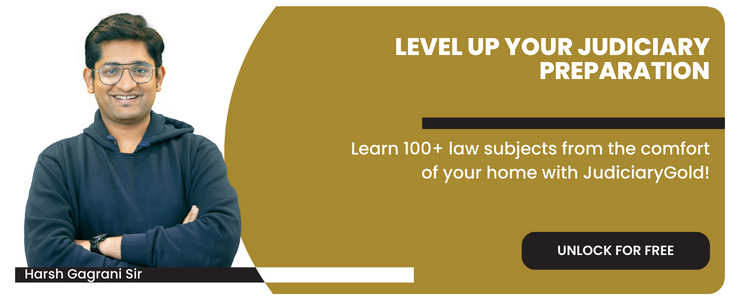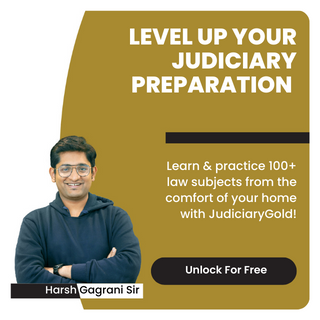 Conclusion
By following these simple tips and tricks, you'll be well on your way to leveraging newspapers effectively for your judiciary exam preparation. A strategic and consistent approach to newspaper reading will keep you updated on current affairs and sharpen your analytical and writing skills. So, dive into the world of newspapers today and watch your success in judiciary exams soar!
The strategy to read the newspaper has been written at last, or else you would not bother to read all that has been written above. As rightly said by Abraham Lincoln :
Give me six hours to chop down a tree and
I will spend the first four sharpening the axe.