Reader's Digest: When going through Legal Current Affairs questions, remember that you are preparing for your prelims and interview rounds. Therefore, keeping yourself updated with the latest global news is essential!
When preparing Legal Current Affairs Questions, make sure you cover both national and international issues.
The following are some of the important current affairs topics for the civil judge exam:
Latest amendments by the government
Any news about the law which is disposed of or omitted
India's national and international issues
Newly framed committees
Reviews from Judicial officers
Latest appointments in judicial services
Landmark cases
If you want to solve sample questions, here's a guide offering questions and advice from our experts to help you ace your preparations.
Current Legal Knowledge Updates for Judiciary Exams
Knowing the latest developments in the country regarding legal issues is essential, as these questions will appear in prelims, and your interviewer will throw several questions at you in the last round.
Here is the list of the latest Legal Current Affairs you need to be aware of to enhance your Judiciary Exam Preparation.
NTPC will begin commercial operation of 74 MW capacity at Fatehgarh solar project from midnight of March 4 2022.
With the latest Russo - Ukraine war, NATO's chief Stoltenberg says no-fly zone over Ukraine.
The government has incorporated new rules under the "Medical Termination of Pregnancy (Amendment) Act, 2021, passed in March 2021. Supreme Court gave judgment - Dowry Deaths: Section 304B of IPC
Medical Termination of Pregnancy (Amendment) Rules, 2021 Under the new rules, the gestational limit for termination of pregnancy has been increased from 20 to 24 weeks for special categories of women in India.
The Telangana State Election Commission has planned to conduct a dry run of a "Mobile-Based e-voting system".
According to the Ministry of Home Affairs, Central Government inked a ceasefire agreement with the National Socialist Council of Nagaland (NSCN) Khaplang (K), led by Nikki Sumi.
The Madras High Court (HC) has set aside the 2018 notification of the Central government that had fixed a speed of 120 km/ hour as the limit on highways and expressways.
Ministry of Civil Aviation released an "interactive digital airspace map" for flying drones that demarcates areas into different zones for flying drones across India.
Legal Current Affairs Questions for Judiciary Exams
To help have an idea about the type of questions asked in the upcoming judiciary exams, we have provided a few sample questions that are curated from the previous year's Judiciary exam question papers.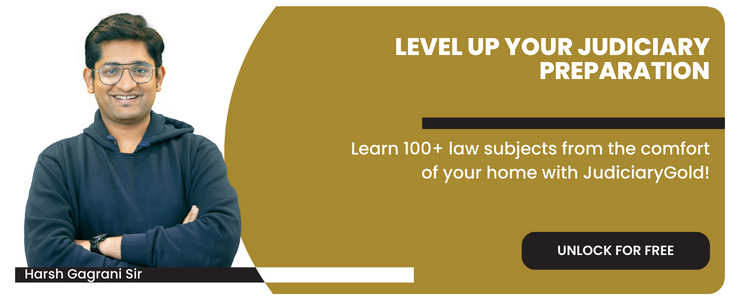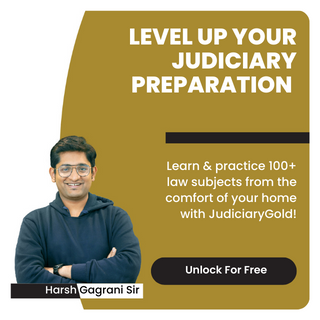 Practising these questions will help you understand the difficulty level and increase your final exam speed. See if you can answer them!
Q. US Supreme Court has held that there is no bar in registering generic ____ as a trademark.
Industrial oil and grease
Surgical, medical, dental and veterinary apparatus and instruments
Telecommunication
Uniform Resource Locator
Q. In Enrica Lexie Incident, the case was taken by Italy to the International Tribunal for the Law of the Sea, Which is formed under ______?
United Nations Convention for the Law of the Sea
Law of Sea Convention
Law of the Sea treaty
All of the above
Read more: Short tricks to write judgement writing answers in the Judiciary Exams.
Q. Which court has held that there is no absolute immunity for the president from the investigation; and has allowed access to tax records?
US Supreme Court
Indian Supreme Court
Hong Kong High Court
None of the above
Q. Which court has held that Muslim women's Act provisions are not applicable against in-laws?
Supreme Court
Bombay High Court
Delhi High Court
Madhya Pradesh High Court
Q. Which State's High Court Legal Services Committee has conducted the first E-Lok Adalat to settle 2270 cases via video conferencing?
Madhya Pradesh
Chattisgarh
Karnataka
Kerala
Q. Which of the following ordinance (infamously known as the 'Name and Shame' Ordinance) by the Uttar Pradesh Government has been challenged against in Allahabad High Court?
Uttar Pradesh Public and Private Property Damages Recovery Ordinance, 2020
Uttar Pradesh Public Health and Epidemic Diseases Control Ordinance, 2020
Uttar Pradesh Prevention of Cow Slaughter (Amendment) Ordinance, 2020
None of the Above
Q. Which of the following issues are dealt with in Transgender Persons (Protection of Rights) Rules, 2020, published by the Central Ministry of Social Justice recently?
Application for the issue of a certificate
Procedure and case of identity card
Procedure for issue of a certificate of identity for a change of gender
All of the above
Q. Which state's High Court Legal Services Committee conducted the first Virtual Lok Adalat?
Delhi
Tamil Nadu
Telangana
Karnataka
Read more: Short tricks to memorize bare acts for Judiciary Exams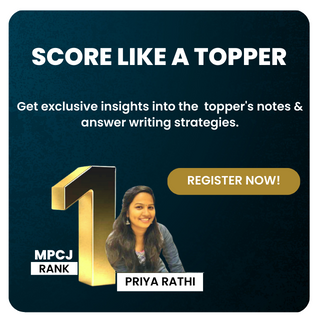 Q. With which of the following issues did D.K. Basu v. State of West Bengal deal?
Safeguards for arrested persons
Safeguards for unorganized workers
Safeguards against sexual exploitation
Safeguards for children
Q. The age of retirement of a Judge of a High Court in India is
65
62
60
58
Q. Which High Court has held that Covid 19 test is not compulsory for all pregnant women before delivery?
Madhya Pradesh
Bombay
Delhi
Calcutta
Q. Which High Court has unveiled its Domestic and International Arbitration Center?
Chattishgarh
Madhya Pradesh
Kerala
Bombay