Reader's Digest: Are you confusing both Civil Judge and District Judge as having the same role in the legislation? They might come across as similar, but they have some underlying differences. If you don't know what they are, read the blog for the differences! 
The role of a judge is crucial and critical in India's law and legal domains. These roles are of both high prestige and responsibility. The judiciary is the government discipline responsible for interpreting the law, resolving conflicts, and providing equal treatment to all its citizens.
The judicial branch is seen as the sentinel of democracy and the keeper of the laws of the land. A Civil Judge is a type of judge. He oversees both cases: district judges' appeals and other Special Acts. These cases contain both civil and criminal matters. However, they are less serious. 
Differences between Civil Judges and District Judges [Overview]
The pinnacle of the Subordinate judicial hierarchy is District Judge. He deals with civil and criminal cases and appellate from civil judges (senior division), plenary cases, JM appeals in criminal matters, and other unusual cases under Special Acts.
When handling civil cases, he will be identified as a District Judge, and when addressing criminal cases, he will be alluded to as a Sessions Judge.
Know Here - Tips to Prepare for Civil Judge Interview
Why is it important for law aspirants to understand the difference between Civil Judge and District Judge? 
Both Civil judges and District judges exercise different powers in certain situations. 
The educational qualification of both these roles differs. 
Also, they have different qualifications as well as experience requirements. 
The responsibility of both Civil Judge and District Judge is to protect the public interest, but their area of jurisdiction and cases vary to a large extent.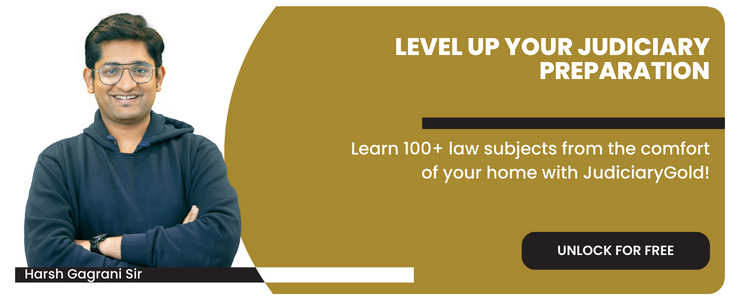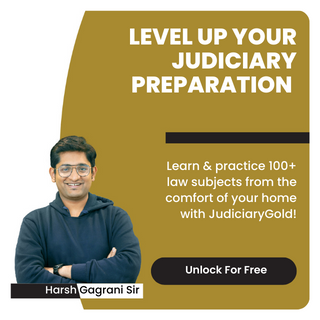 What is A Civil Judge?
The domain of Civil Judge has two segments: Junior and Senior Civil Judge. In both positions, the judges are responsible for passing judgments in both civil and criminal cases brought to them in the session courts. 
The Civil Judge is in charge of supervising district judges' cases and other Special Procedures. These instances involve both civil and criminal issues. Munsif, however, remands these matters for further proceedings. As a result, the jurisdiction is limited to the local level or, in some cases, the District level (For Senior Civil Judges). 
So what educational qualification do you require to join the position of a Civil Judge? 
For the Junior Division Civil Judge, you need to have an LLB.
Additionally, you must clear the 3-step qualifying examination before getting selected for the Civil Judge role.
Moreover, if you are going for the senior civil judge position, the experience of 7 years is also mandatory. 
Divorce, eviction, consumer difficulties, debt, or bankruptcy are all examples of civil litigation. Judges in civil and criminal courts have various responsibilities.
Read More - How to Become a Civil Judge 2023
What is a District Judge?
A District Judge is an arbitrator of a primary Civil Court with original jurisdiction. However, a High Court should not be included in the task in order of its ordinary or exceptional original civil jurisdiction.
In criminal and civil lawsuits occurring in the county, the district judge or additional district tribunal has original and appellate authority. The jurisdictional and fiscal authority in civil disputes is often established in relevant state civil court enactments.
Like Civil Judge, the District Judge must also fulfil some prerequisites before being appointed as the District Judge.
Those requirements are as follows:
The aspirants must be Indian citizens.
A LLB/LLM degree is required.
He/she must have served as a judge in India for ten years or as a lawyer in the high court for ten years. 
Additionally, the Union or state legislatures cannot simultaneously engage the aspirant. In addition, the Supreme Court should recommend him for the position.
Don't Miss - How to Crack Civil Judge Examination 
Difference Between Civil Judge and District Judge
| | | |
| --- | --- | --- |
| Components  | Civil Judge  | District Judge  |
| Jurisdiction  | The jurisdictional and fiscal authority in civil disputes is often established in relevant state civil court enactments. They deal with the cases arising in a district.  | The District Judge has unlimited valuation jurisdiction on the originating Side. |
| Responsibility and decision making  | Civil Judges (Junior Division) rule on civil cases with minor monetary stakes. Judicial Magistrates adjudicate on charges of criminality, which are punished by a maximum of three years in incarceration. | The District Judge has disciplinary powers and hears appeals from judgments and decrees issued by the Civil Judge (Sr. Div.), Civil Judge (Jr. |
| Education/Experience prerequisite  | You need an LLB degree. For the Junior Division, you need no Particular experience, but for the Senior Div, you should have at least 7 years of experience as an active lawyer.  | And LLB/LLM is mandatory. You must also have 10 years of experience as a Civil Judge or a lawyer in the High Court.  |
| Compensation and benefits  | The Salary package is around INR 27,700-770 and INR 33,090-920, as well as between INR 40,450-1080 and INR 44,770/ | The salary range between Rs. 6,18,000 /- to Rs. 7,56,840 |
Check Out - Career Trajectory of a Civil Judge
Similarities Between Civil Judges and District Judges 
Components 
Civil Judge 
District Judge 
Judicial roles
Civil and District judges are part of the Judicial Apex and are responsible for protecting the rights of Civilians and upholding law and order within their jurisdiction. 
Legal understanding/fundamental Knowledge of Law and Jurisprudence 
Whether you get chosen to serve as a Civil Judge or a District Judge, the expected trait from both would be an extensive knowledge of law and order and its correct implementation. No lagging behind can be accepted for this position. 
Roles in the Legal Hierarchy
Civil and District judges play a pivotal role in the Judicial hierarchy because they are equally responsible for upholding justice, law, and order like other judicial units in India.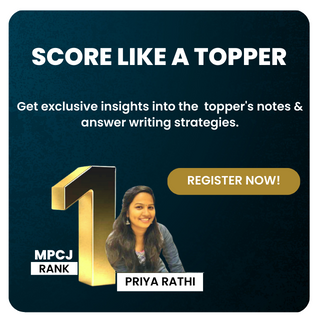 Conclusion 
Now that we have reached the end. We hope you understand the major difference between Civil Judge and District Judge. That is, the Civil Judge looks after the cases at the lowest court while the District Judge handles the cases passed on by the Civil Judge.
 However, both are crucial aspects of the Indian Judicial system and play a  critical role in serving/protecting the public interest. Also, you need to understand these points because you should have a clear understanding before you proceed with the career of Civil Judge and can plan to advance to the position of District Judge accordingly.