It has been announced that the NTA will conduct the CUET 2023 exams this week.
So we conducted a live session on our Youtube channel CUET Preparation with SuperGrads hosted by Mayur Sir, explaining the strategy for preparation for General Test in the last few days.
As you are aware, the General Test is a crucial part of the exam, containing maximum questions with maximum marks.
So you are not expected to mess it up at any cost. And that is why we are here with last week's preparation strategy for General Test.
The video below gives an insight into CUET 2023 Last Week Strategy for General Test. Watch this if you are taking your CUET exam!
Download Free Study Material for NTA CUET Exam 2023 by Super Grads
CUET 2023 Last Week Strategy for General Test
The CUET last week strategy for General Test will help you ace the exams with flying colours. The strategy is devised by our expert faculty and can be easily followed by you.
Sample Mock Released by NTA- You will find the official notification for the sample paper released by NTA. You will find the released information on the left-hand side in the Public Notice section. Try solving the paper; if you are not prepared for any topic asked in the paper, make sure to prepare for it.
There will be a total of 75 questions, of which you have to attempt only 60 according to the CUET Exam Pattern. You will be provided 60 minutes for the General Test section. The sample paper clearly reveals as per the CUET syllabus, that there will be a total of 30 questions directly belonging to Current Affairs and GK. And The main focus is on Current Affairs, as out of 30 questions, around 25 questions belong to Current Affairs.
The Logical Reasoning section consists of around 23 questions.
And the last one is the Quantitive Technique consisting of 22 questions.
Try to solve the Mock Test released by NTA to get an overview of what you can expect in the exam. Also, you can purchase separate series for CUET General Test Mock and solve them to expand your knowledge.
We have a whole series of videos covering a wide range of topics for Logical Reasoning on Youtube. Make sure to watch all of the videos as they will help you a lot with your preparations.
Check: CUET Coaching 2023
Revise Current Affairs of the Last 6-8 Months During The Last Week- It is not necessary to go through everything but do try to cover as many as possible during the last few days. You can take the help of GK Today and make sure to watch as many videos as you can, while we also have some videos on Current Affairs on our CUET Preparation with SuperGrads channel, so do check them out as well. From the following week, we are going to create a series of Current Affairs videos where we will discuss all the daily CA in detail.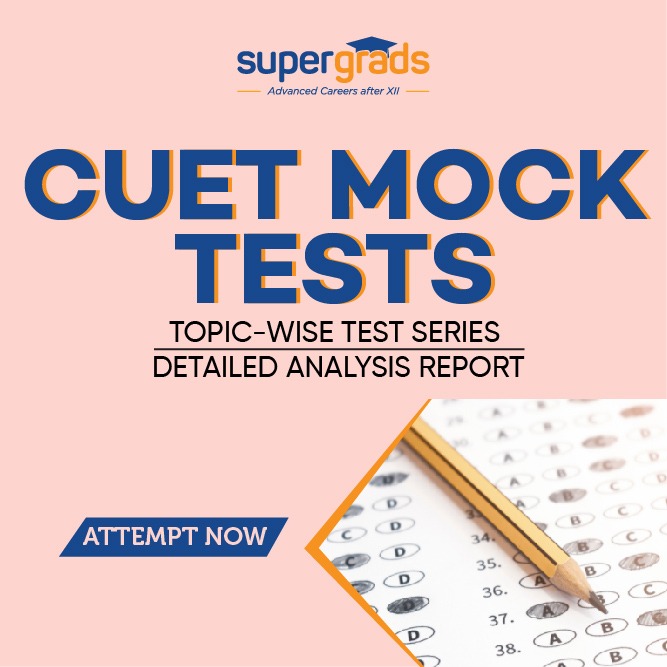 Logical Reasoning Concept- One of our best faculty, Nikhil Sir, has covered the logical reasoning part in a very clear and informative way. Try to clear the concepts or LR, and you will be good to go.
Attempt Loads of Mocks- Attempting loads of mock tests is very necessary. This is because you only get 60 minutes for attempting 60 questions, and only practice can make this thing possible. You can easily purchase mock tests through our website Toprankers. Also make sure to solve as many cuet general test sample paper that you can get your hands on without any hesitation.
Lastly, revise, revise and revise! Revision is the key, so make sure to do as much revision as possible. With this, your preparation for the General test will be perfect, and I hope you clear the test with flying colors. The CUET last week strategy for General Test will be your ultimate weapon for excelling General Test paper. I wish you all the best for the CLAT 2023 exam.